Xbox Game Pass is an incredible resource. There are always first-party games, and great third-party titles are coming and going. While your mileage may vary on fantastic titles, depending on when you subscribe, certain titles that appeared have been amazing. That being said, if you have a Xbox One, you kind of should, and by that I mean definitely should, subscibe to Xbox Game Pass. It's a small addition to Xbox Live Gold if you already do that. If you don't, well, it's the best deal in console gaming today. Through this awesome service, you can play many recent AAA blockbusters and even discover hidden gems. Here are my favorites, as well as reasons they're on the list over other (possibly better) games.
The Outer Worlds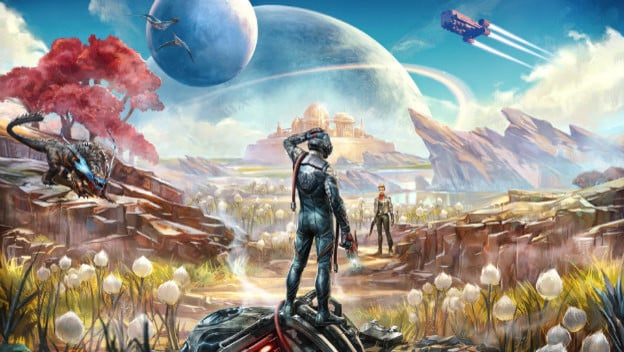 This list starts with a bone to pick with the folks curating Xbox Game Pass. I love this service, but are you seriously gonna sort games alphabetically and drop games starting with "The" in the T category? Shameful. Anyway, The Outer Worlds is sort of a spiritual successor to Fallout: New Vegas. It was developed by Obsidian, without Bethesda, and with ostensibly way more development time. It isn't amazing, but it's a much more complete-feeling vision of what Obsidian can do in this genre. It's worth checking out for the cost of admission here for sure.
The Wasteland Trilogy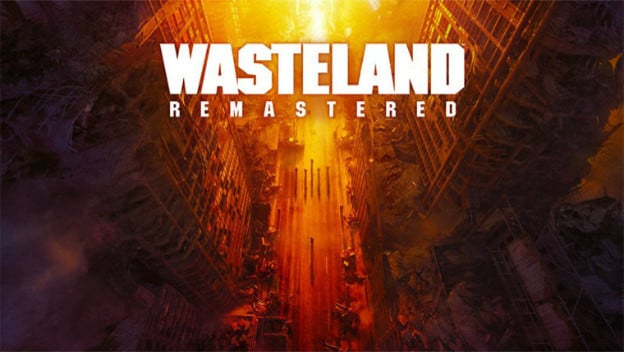 Speaking of Fallout , here's another RPG series set in a post-apocalyptic nightmare world. Created with some of the original Fallout 's DNA, you'll be able to play the entire Wasteland trilogy on Xbox Game Pass. The first two (first being remastered) are out now, and part three is a guaranteed day one inclusion. That's pretty exciting, especially for old-school RPG buffs.
Untitled Goose Game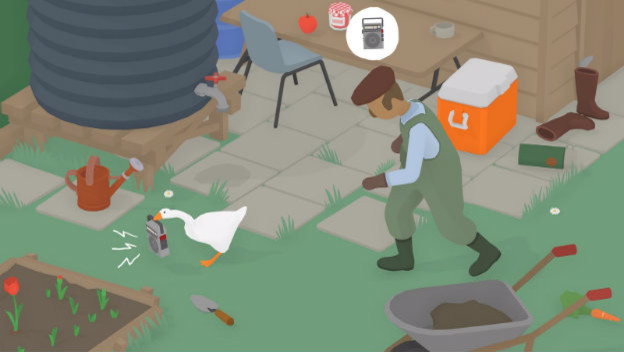 Untitled Goose Game landed like a nuclear explosion, taking all of the gaming social media headspace with it. But as funny and meme-worthy as it is as a concept, Untitled Goose Game is still a quirky, indie, physics-y puzzle game. It will probably alienate some players due to its genre or gamepay style alone. So what better way to participate in the best meme game of 2019 than to get it as part of a subscription service? If you have Xbox Game Pass, it's a great barometer for stuff on the margins like this.
A Plague Tale: Innocence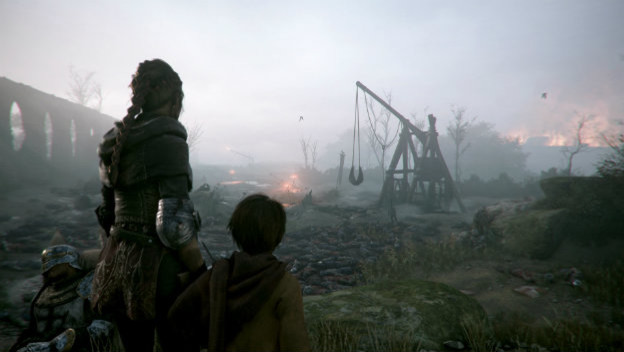 When it launched in 2019, I was genuinely surprised by A Plague Tale: Innocence . It's definitely a low budget game from a small developer, but it's full of so much magic video game sauce that it's super easy to look past its flaws. It's a little ugly, a little finicky, a little janky, and also extremely enthralling and heart-wrenching. It seems like it's going to just be a boilerplate scary game about rats, but as it opens up and fleshes out its characters, it becomes so much more. A game like this, that got critical attention but not a ton else, absolutely is the perfect experience to trip over on Xbox Game Pass.
The Wolfenstein Trilogy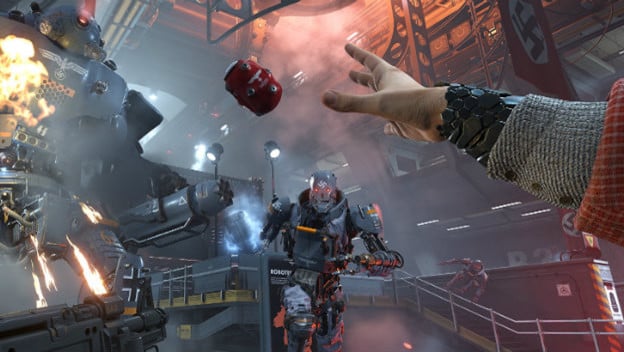 Here's another full trilogy of games based on classics that you can get on Xbox Game Pass. This time we're looking at Wolfenstein , specifically after Bethesda took over the license and gave it to Machine Games. This company took the license, a goofy shooter series about zombie Nazis, and turned it into thoughtful character drama. These games are silly, crass, weird, emotional, earnest, and deeply human. Also you kill loads of Nazi scum. That part is great too.
Vampyr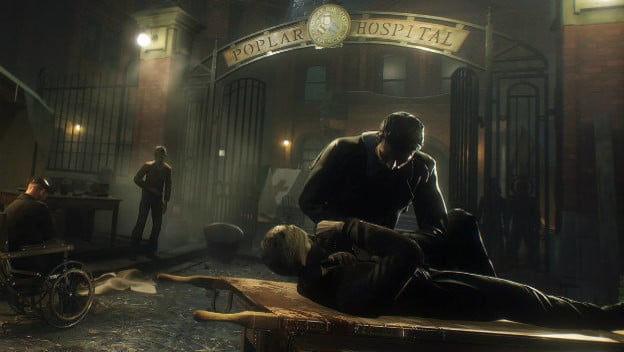 Xbox Game Pass is great for discovering new, smaller games, but it's also great for playing catch up. Vampyr is a game I've wanted to play since it was announced, but I simply haven't been able to get around to it or justify the purchase. Now, it's there waiting for me whenever I can, eliminating some of the factors working against it. Dontnod is always doing interesting things, even if they aren't big priorities. Xbox Game Pass can make sure stuff like that gets played.
The Witcher 3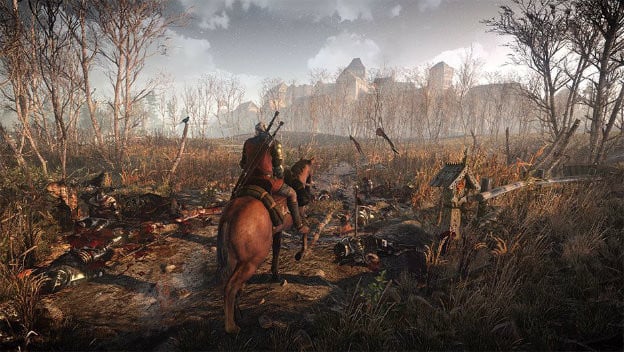 The Witcher 3 fluctuates in price super often, and there's a ton of DLC that Xbox Game Pass doesn't include as part of the free service. But if you've just watched the Netflix show and are curious about getting more into the series, and you don't want to commit blindly to a massive game like The Witcher 3 , this is a great opportunity. You can try it out without too much of an obligation to keep going if you don't like it.
Remnant: From the Ashes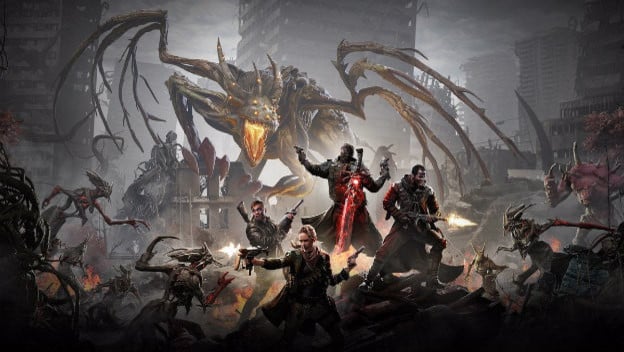 Remnant: From the Ashes is a new IP from some of the creators of Darksiders . Much like that, Remnant essentially borrows ideas from other popular games and recontextualizes them in new ways. In this case, the general consensus seems to be that Remnant is "multiplayer Dark Souls with guns." That sounds bad in some ways and amazing in others. But if you're on the fence, guess what? Xbox Game Pass will let you try it out and potentially either avoid buyer's remorse or introduce you to your new favorite Dark Souls ripoff.
Panzer Dragoon: Orta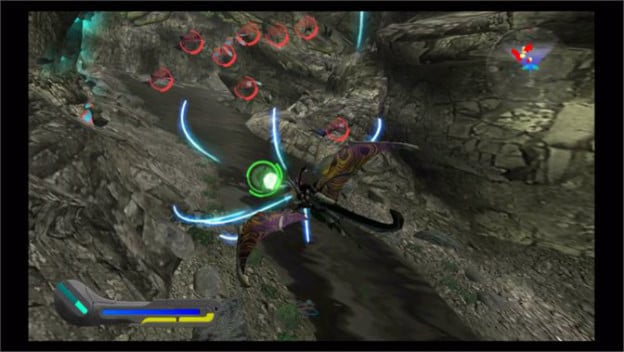 One of the strangest periods of recent video game history was Sega's short-lived exclusivity period with Microsoft. This was when some extremely Sega sequels were released on a platform more obscure than the Dreamcast. I mean that purely in terms of people who play Japanese games on purpose. Panzer Dragoon: Orta has long been a lost treasure of the Xbox era, but now you can get it more accessible than ever, and even upscaled thanks to the Xbox platform's amazing backwards compatibility software.
Final Fantasy XV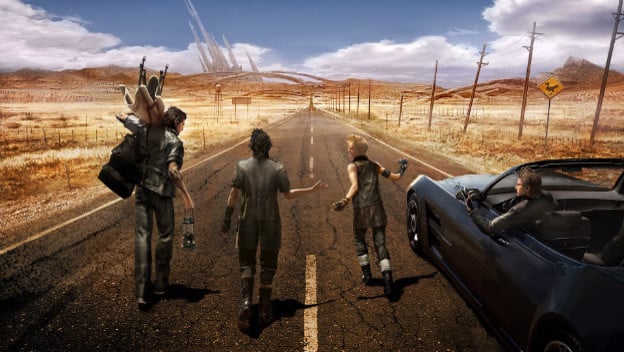 Final Fantasy XV is one of my favorite games of this generation, but even I'll admit it's rough around the edges. Because of that, not only is the game sort of messy, it's also a victim of having multiple SKUs and add-ons that just makes it hard to get into without research. Luckily, the "Royal Edition" just dropped on Xbox Game Pass. That's the whole shebang, tied up in one package, and Xbox Game Pass makes it easy to grab and go. It's currently the most efficient and cheapest way to get the whole experience.