Video game marketing is often loud, and there are plenty of games that get an incredible amount of hype yearly. It is, frankly, amazing that we have the attention span to follow all the games that we do as a community. That said, there are plenty of gems that slip through the cracks for whatever reason. Maybe they were up against too much competition. Maybe they were released before you were born and never formed the legacy that some other franchises did.
Whatever the reason, you might be missing out on some great games. Here are five that I think are worth checking out.
Enslaved: Odyssey to the West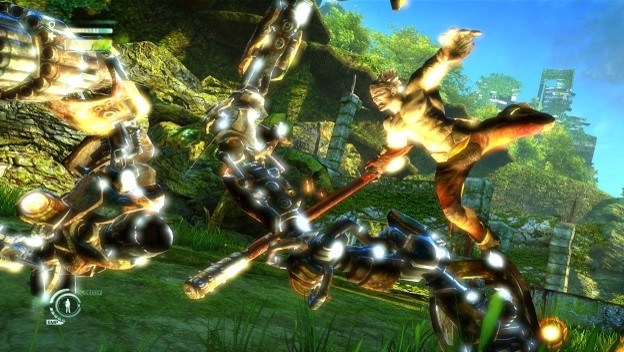 Generally speaking, I think the team at Ninja Theory does a pretty good job when making games; Enslaved: Odyssey to the West is no exception. This game is inspired by the same Chinese story that spawned Dragon Ball, but ends up taking a more philosophical approach with its post-apocalyptic setting and exploration of moral and existential topics. It also features Andy Serkis, famed for his portrayal of Gollum in Lord of the Rings , an adorable relationship between the two main characters that manifests mechanically, solid gameplay, and a gorgeous environment. If nothing else, try it out for its strangeness.
Split/Second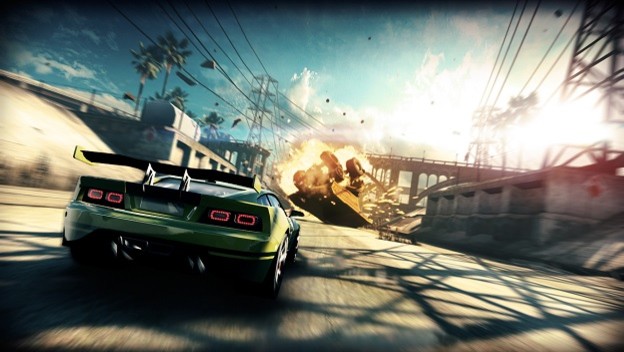 I didn't know what to make of this game leading up to its launch. It was always on the television at GameStop, but was also being published by Disney Interactive. That didn't exactly instill me with faith in 2010. When the game came out, I rented it and found that it was actually quite a bit of fun. The game feels fast and is a blast to play with a friend. As you drift around the track, you build resources that allow you to detonate or trigger environmental effects. This can be as extreme as having a plane crash on a runway as opponents dash across it. The wrecks feel stunning and the controls feel satisfying. It didn't have a whole lot of meat on its bones but I still love to pull this game out and play it from time to time.
Kameo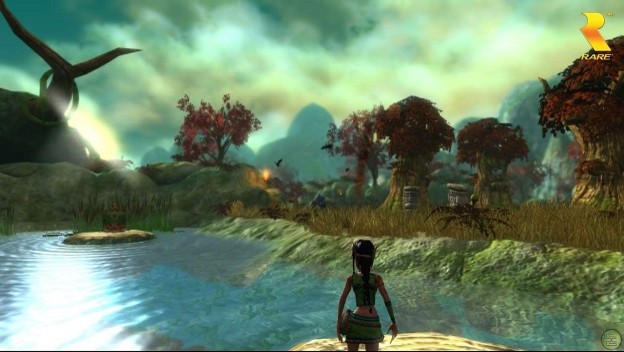 Kameo: Elements of Power is probably one of the bigger games on this list. It had the benefit of being a launch title for the Xbox 360 and was created by Rare, who had a pretty stellar history at that point in gaming. Somehow, it didn't seem to reach the status of classic, though, nor did it enjoy particularly successful sales figures. That's a shame, because this game has excellent puzzling, a fun fantasy story, local cooperative gameplay, and a unique art style.
Gunstar Heroes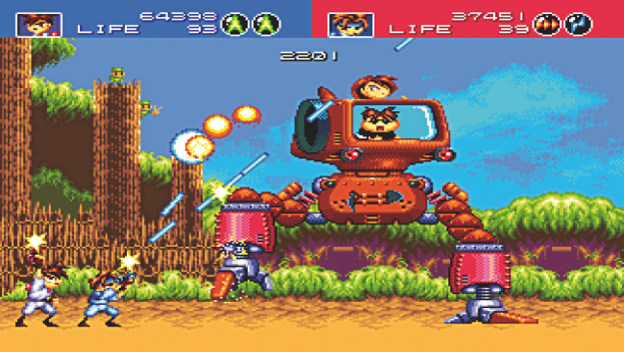 Treasure has released some really good games in its time. My original inclination was to write about Ikaruga, because that is one of the best bullet hell games I've ever played. But then I remembered Gunstar Heroes, which I can say, without a doubt, that I've had even more fun playing. It's a game in the spirit of Contra but without even a modicum of seriousness about it. Players combine pick-ups to alter the function of their weapons which allows for different playstyles and strategies. There is also an approximation of a story that features silly rivals who, despite little screen time, feel well-characterized. One level has players throwing dice to move their characters across a gameboard. Different spots lead to different encounters. It's just so unlike anything else I had played on the Sega Genesis at the time.
Goof Troop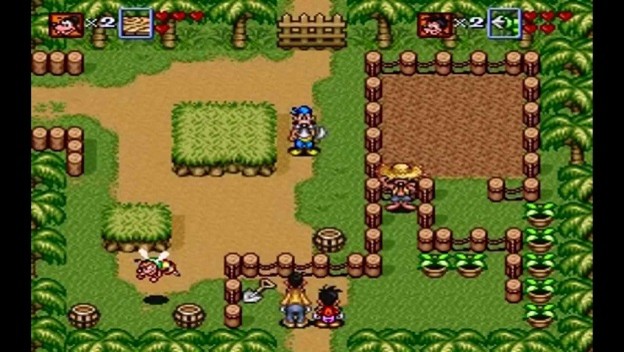 I don't know how agreeable of a position this is, but Capcom's Goof Troop for the Super Nintendo was amazing. It was sort of like if you took a The Legend of Zelda game and made it, well, goofy. The focus of the game is on the interplay of items and environment to solve puzzles. It's got the classic elements, too, like ice puzzles, block puzzles, minecart hijinks, a hook shot, barrels, and what-have-you. The story also manages to be fun.
My favorite part, though, is the cooperative gameplay. One player takes control of Goofy, who is stronger, and the other takes control of Max, who is faster. I played this with my dad, so there was also a degree of bonding present, and I'll admit the nostalgia factor is pretty strong. But I did play this again recently, and I swear that it holds up.
Then again, a lot of Disney games from that time hold up, so maybe it isn't such a surprise after all.