The Stadia launch library wasn't exactly large. When it kicked off in 2019, a select assortment of games was available for founders who wanted to be a part of the streaming evolution. But while it wasn't initially large, it did have a large selection of games that really show off what the technology can do. Since some do work better than others, it's good to know that these seven are great titles to start with if you decide to try Stadia.
Thumper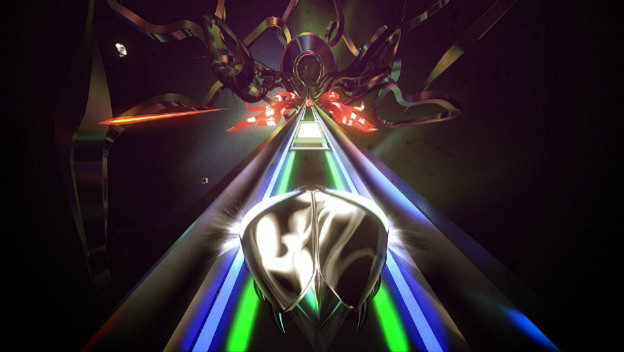 Depending on your internet connection, fighting games might not be the best pick for people who want to test out Stadia games. With Thumper, you get something that impressively shows off how it can work when lag isn't an issue, is fun to play, and still can be visually appealing. It's a rhythm game where your beetle races along a track, moving in time with the music. When you get into the zone, it's great.
Kine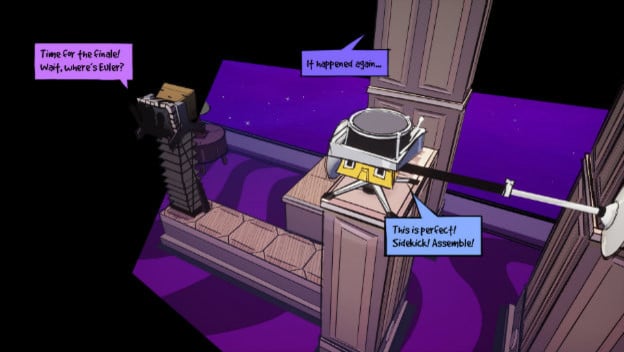 Kine is a great Stadia game, because it is clever, looks good regardless of what you are playing on, doesn't have those issues where you wonder about true 4K, and wouldn't have lag issues. Three machines, which each want to make a band and move in different ways, are trying to go through levels across the city to find a way to make beautiful music together. It's a lovely little game that plays well on any Stadia-enabled device.
Final Fantasy XV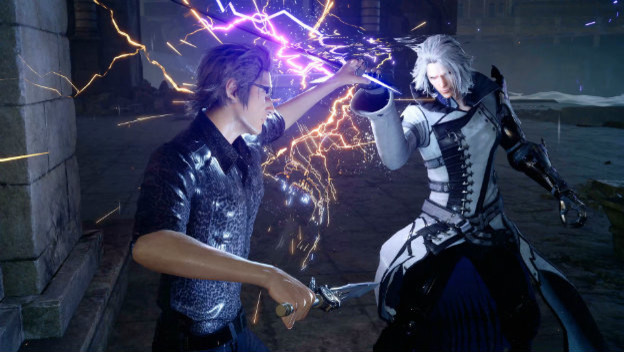 There are some ways in which Final Fantasy XV isn't the best Stadia game. It's not really playable on a Pixel phone, because its text is too tiny. It also doesn't have all of the optimal resolutions. But there's something amazing about playing this huge JRPG on any possible PC with Chrome or a Chromecast Ultra. It works well and is so much fun, even if it isn't at its most beautiful in this format.
Red Dead Redemption 2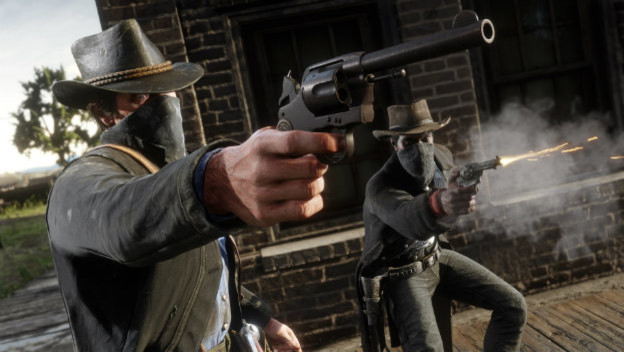 Red Dead Redemption 2 is exciting on Stadia for the same reasons as Final Fantasy XV is. This is a major, huge game that is playable anywhere on devices capable of using the browser or app and with a steady, solid connection. I'd say it is an even better pick to play, because it is this gigantic open-world adventure and Rockstar Games is continuing to support Red Dead Online with new activities and events.
Gylt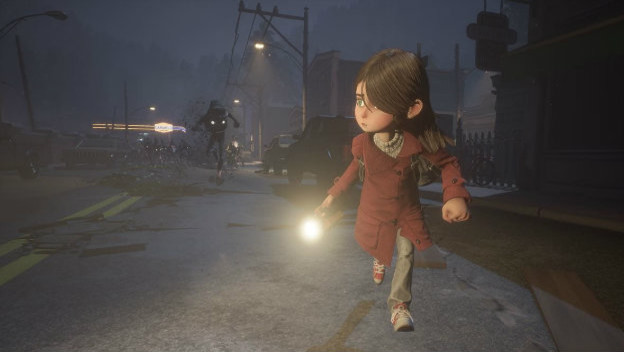 Gylt is exciting, because it was the first Stadia exclusive game. This is a horrific adventure game that involves a missing girl. Emily disappeared, and the only person who can save her is her cousin, Sally. She finds herself in a world that is a not-quite-right version of her own and has monsters all around her. Her goal is to explore the area, learn what happened, and survive long enough to discover what happened to Emily. It's a fun way to welcome a new platform.
Shadow of the Tomb Raider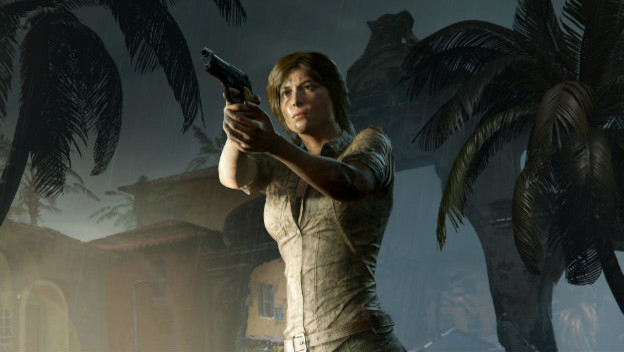 With a lot of Stadia games, we see titles that aren't quite on par with their console or normal PC counterparts. Shadow of the Tomb Raider is one where its appearance and performance stand up. It can hit 1080p and 4K well, its framerate is consistent, and its performance mode has dynamic resolution scaling. It also is one of the available titles that works well on any device. Whether you're on a Pixel phone or playing on a 4K TV, it'll look great and be playable.
Assassin's Creed: Odyssey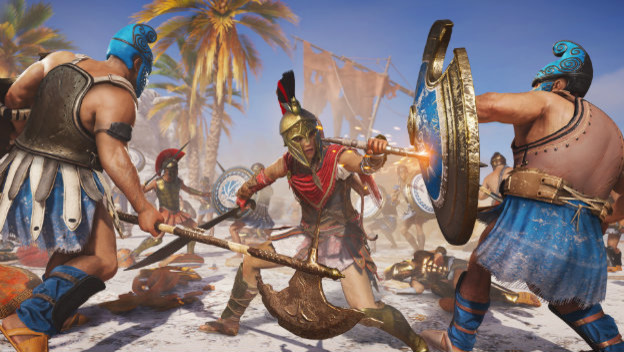 Back before Stadia was even officially announced, Google was running tests on the technology. The game the company used was Assassin's Creed: Odyssey . Surprise, surprise. The best Stadia game out there right now is Assassin's Creed: Odyssey ! Its settings mean you can have font adjustments and other accommodations that make it run well on any device. It's the sort of game anyone can enjoy, thanks to it being basically an open-world action-RPG. It has a great story and is known for being one of the best Assassin's Creed games in years. It is a can't miss title.