Shooters are one of gaming's most widely known and prolific genres. From classics like Wolfenstein all the way up to acclaimed franchises like Bioshock , there has always been something new on the horizon. It's clear that shooters are an industry staple, and with each year bringing its usual rush of gun-focused titles, now seems like a great time to look back on some of the genre-defining classics and fresh, exciting faces.
Counter Strike: Global Offensive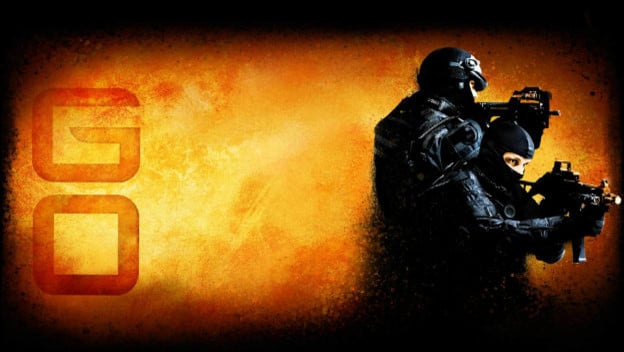 Over the five years since its launch, CS:GO has exploded in popularity, regularly ranking among the top-played titles on Steam. While it didn't see comparable success with its release on consoles, it's dominated the PC space. Spawning countless esports tournaments, crossover promotions for computer hardware, and even underground gambling economies, CS:GO 's influence on the modern gaming scene is hard to ignore.
Goldeneye 007 (1997)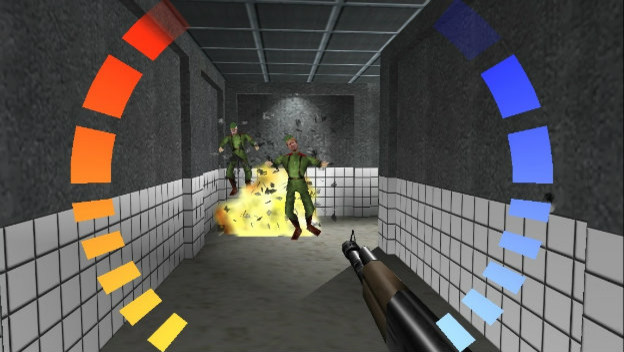 Goldeneye 007 is considered an important game for many reasons. It was one of the earliest pieces of evidence that shooters on consoles were viable. It was one of the rare film-licensed titles that wasn't a rushed dumpster fire, a trend that is thankfully shifting these days. However, what most remember Goldeneye 007 for is its multiplayer. With a group of friends gathered around a TV, many a gamer remembers nights of joyful victories, passionate losses, and above all, cursing Oddjob for being so damn short.
Superhot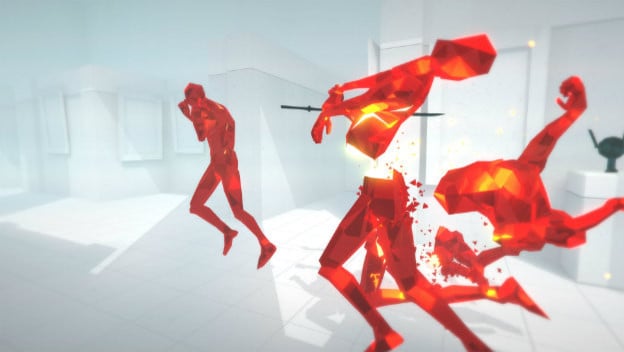 For all the variety in setting that the shooter genre can offer, gameplay mechanics can run stale over time. Superhot is like a swift kick to the head in this respect, offering its incredibly satisfying "time only moves when you move" mechanic. It has a clean, crisp aesthetic, an extensive list of modes and challenges, and fluid gunplay that never fails to make you feel like a badass. If running and gunning is wearing on your nerves, Superhot shows that the shooter genre still has so much to offer.
Call of Duty 4: Modern Warfare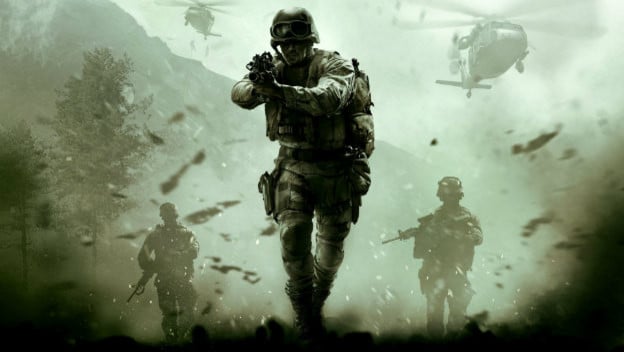 Some would argue that it was all downhill from here. That doesn't change the fact that Modern Warfare combines an exhilarating adrenaline rush of a campaign with COD 's ever-popular fast and furious multiplayer. The title is so well-loved by fans that it inspired Activision to release the controversial Call of Duty: Modern Warfare Remastered ; microtransactions and map packs cost extra, of course. Thankfully, the existence of a questionable reboot doesn't tarnish the reputation of a classic, and Modern Warfare is a shining example of this.
Halo 3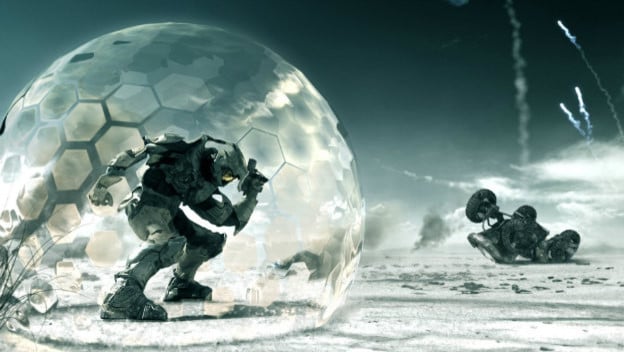 While the victor of the "Best Halo Game" argument is always a contentious one (I'm the weird person who loves ODST and Halo 4 ), Halo 3 really has it all. There is an explosive campaign that wraps up the epic battle against The Covenant. It has an addictive multiplayer mode with great maps and tight gameplay to keep you fragging all night long. Plus, while it's certainly no Halo 5 , the visuals hold up surprisingly well today. There's a lot to love about Halo 3 , and finding faults is more trouble than it's worth.
Half-Life 2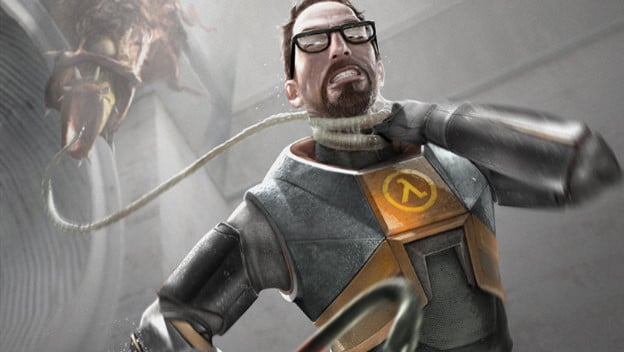 Of course, there's some debate over whether the original Half-Life is more deserving of this spot. Plus, the release of Black Mesa means that fans new to the series can experience the progenitor title with a fresh coat of visual polish. However, with its use of the updated Source engine allowing for cleaner visuals, more expressive characters, and increased interaction, it's hard to go wrong with Half-Life 2. Half-Life 3 became a meme for over a decade. With it becoming clearer by the day that it's probably never coming, at least Half-Life 2 is around to show what Valve could do in their prime.
DOOM (2016)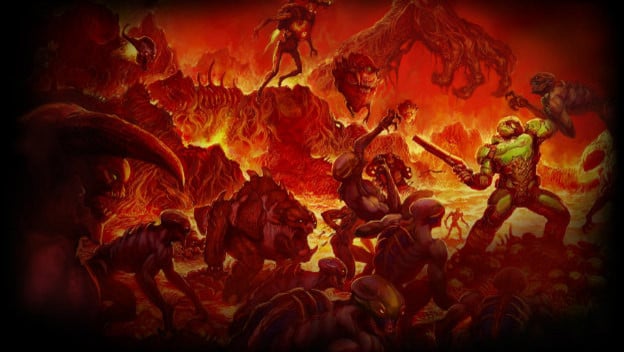 Despite a lukewarm response to its multiplayer beta and controversy surrounding its release day review embargo, DOOM released to critical acclaim and overwhelming fan praise. Everything about the title is incredibly polished, from the way the Doom Guy's animations portray his exaggerated emotions to the fist-pumping, head-banging score. With features like Snap Map allowing for potentially limitless content, it's clear that people are going to be ripping and tearing into demons for a long time.
Portal 2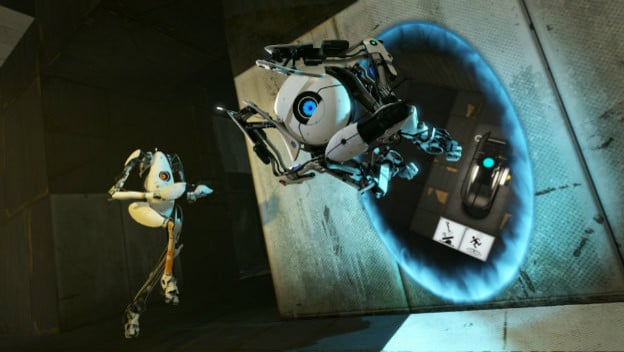 Yes, Portal 2 is generally known as a puzzle game, rather than a shooter. Let's see, though: you carry a gun, shoot things, and navigate areas in the first-person. Sounds like a first-person shooter to me! With its witty writing, memorable characters, and head-scratching puzzles, Portal 2 is an absolutely wonderful experience. Its co-op puzzles have instigated many a shouting match between friends and I, and its campaign is so engrossing that I still find myself playing through it from time to time. Portal 2 is an exceptional title and proof that shooters don't have to involve headshots to be compelling.