With the next generation right around the corner, things are going to be getting progressively more interesting. We know the prices of both Xbox consoles and both Xbox and PlayStation still have cards that they haven't revealed yet. We also know that 2020's first quarter has seen a bit of an increase in purchasing of hardware, software, and accessories. The 35% bump in gaming-related sales that NPD reported in March seems to have continued through the year of Covid-19. So, there's going to be a lot of factors that kind of complicate when you're going to want to put your money down for your shiny new consoles.
Before we get into the times, it would be good to review some of the new information. Also, at the time of this writing, we'll need to make some predictions regarding the cost and release date of the PS5 and PS5 Digital Edition. The prices that have been announced for the Series S and Series X are $299.99 and $499.99. Team Xbox has also been increasing the value of services to a ridiculous extent, making cloud gaming a thing that got coupled with Game Pass Ultimate. It was also recently revealed that EA Access will no longer require a separate subscription, as that will be under the Game Pass Ultimate umbrella as well, dramatically increasing the amount of deals and free downloads that you can get monthly. The drawback if you get the Series S though, if you don't really care about 4K or the fact that it's all digital, is the hard drive space. Microsoft will be making their money back on the Series S with memory card sales immediately, since the Series S is limited to a 512GB SSD.
As for the PS5, again, we're not entirely sure what they're going to price it at. We might find out September 16, which at the time of writing is still two days away. However, it feels like it would be safe to assume that they might want try to match the price of the Series X by announcing a $499.99 price for the standard PS5. I don't see them going any lower than that since they're interested in trying to make a profit right off the bat, the way they did with the PS4. They could try for a $449.99 price tag, but I just don't see it since they wouldn't be maintaining that immediate profitability. Even though I don't see it, they could still shock us. However, for the digital edition, I don't see them matching the Series S, mostly because the only way thing that's been announced as different between the two models is one doesn't have an optical drive. You take out the optical drive, depending on the drive they used, that might knock off $75-100. So, I'm going to guess that the PS5 Digital is going to be between $399.99 and $449.99. At the $449.99, they could make an easier case for trying to upsell people to the standard model. That said, we also don't know anything about new services, new service configurations, or new partnerships yet to try to enhance the value of the PS5 and the services surrounding it.
Now, the question is this. When do you start putting money down? There's a couple of ways of looking at it. Are you going to be trading up or keeping your previous generation tech? Are you willing to deal with the pitfalls of being an early adopter or are you more of a wait-and-see type person? There really isn't a wrong answer here, because there's benefits regardless of how you're going to be going about things as long as you're getting something that works.
Since the PS5 and Xbox Series consoles are both backward compatible with at least our current generation, if you plan to trade up, there's probably going to be some great deals. Gamestop has already announced that if you're trading up toward a pre-order of the Series S or Series X, the Xbox One X will knock off $200, the One S/SAD will knock off $125, and the original One will knock off $100. That's also to say nothing of the interest-free financing deal that Microsoft has already announced. PlayStation will probably also offer trade-up bonuses as well, but I don't see them going as competitively. Also, we still don't know the full extent of the PS5's backward compatibility, so if you don't want to lose something, waiting might be the best option.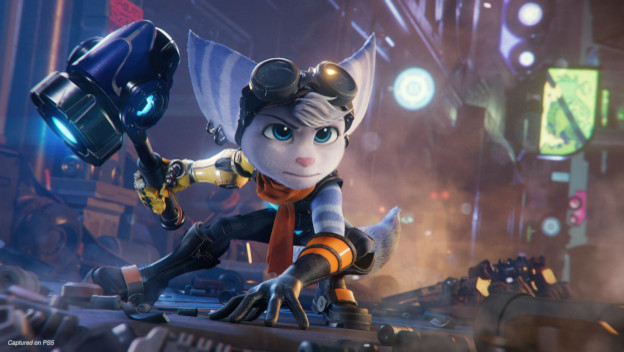 There are two reasons why you might want to wait for purchase though. If you're not a person interested in early adoption, the big reason is that no console has a perfect launch. There are always going to be bugs with the firmware as well as the operating system. If you don't want to deal with the bugs and initial problems that a console might have in the software and firmware, the answer for this is simple enough. Most major stuff in the firmware and OS are usually fixed within the six-month launch window. So if you wanted to wait until major issues were fixed, wait until about mid-May, June at the latest.
Now, if the issue is cost, price drops depend on two things. Decreases in the price of manufacturing and how well the console is selling. Decreases in the price of manufacturing tends to drop quickly based on drops in price of the physical hardware in the machine. And as new and better tech comes out, prices for what's in the console can and will drop quickly. So, usually the first price drop tends to happen within a year of launch. Prices can drop earlier if the sales aren't going that well and they'll absolutely desperate to increase the install base, but generally speaking, based on sales, the earliest a price drop happens on consoles is a year later. And that's just if you're looking to buy new. If you're looking to buy used or refurbished, still wait about a year and you might be able to save even more money. Just make sure the used or refurbished unit is from a sell you trust. Seeing as how the previously mentioned increase in sales has been remaining pretty strong since March, I wouldn't be surprised if it remained strong with the release of new hardware.