The Halo Wars: Definitive Edition has launched on Steam. This means anyone who doesn't have an Xbox One or Windows 10 PC can go ahead and also enjoy the best possible version of this RTS. It's fantastic news, diversity is great, and all that jazz. Listen, we know it's great when companies wade out of their more familiar ecosystems. This isn't about that. Instead, it's about Halo Wars: Definitive Edition suddenly being one of the games most people are talking about in forums and online.
Halo Wars itself is an eight year old game. Sure, part of the reason for its sudden popularity could be due to Halo Wars 2 launching this year. But maybe it's due to something else. Perhaps there's a demand for Halo that people aren't acknowledging and Microsoft isn't capitalizing on. Maybe this is a series where we should be seeing more frequent and publicized adaptations, especially things like a movie or exclusive games, to take advantage of its notoriety.
Let's think about games first. How often so we see new Halo titles? The answer is, not very. This isn't like Call of Duty or Assassin's Creed , where you can count on another installment almost every year. Halo debuted in 2001, Halo 2 in 2004, Halo 3 in 2007, Halo 4 in 2012, and Halo 5: Guardians in 2015. The filler and prequels, Halo 3: ODST and Halo: Reach , appeared in 2009 and 2010. And we already know Halo Wars and Halo Wars 2 were out in 2009 and 2017. While there were the twin-stick shooters Spartan Assault and Spartan Strike in 2013 and 2015, you could hardly say Halo games have flooded the marketplace. Which is rather nice.
But then, is there really anything wrong with a little inundation when the previous examples have been rather good? While the twin-stick shooters weren't amazing trendsetters, the others have been great. Standard first-person shooters? They're great. The RTS titles? Fantastic. We should be seeing more Halo 3: ODST and Halo: Reach style adventures. This is an amazing world, as evidenced by the multiple novels and comics that have been released. We should be seeing some of the other stories happening in this world and relishing the gameplay 343 Industries can provide.
Now, a moment ago I mentioned the Halo novels and comics. This is another area in which it feels like Microsoft isn't delivering. Halo is one of those rare series where the supplemental media has proven to be as satisfying and enjoyable as the games themselves. Even though its unofficial, Red vs. Blue remains one of my favorite pieces of video game media. The Halo: Landfall mini-movie was a great example of how realistic it could be, as was Halo: Nightfall.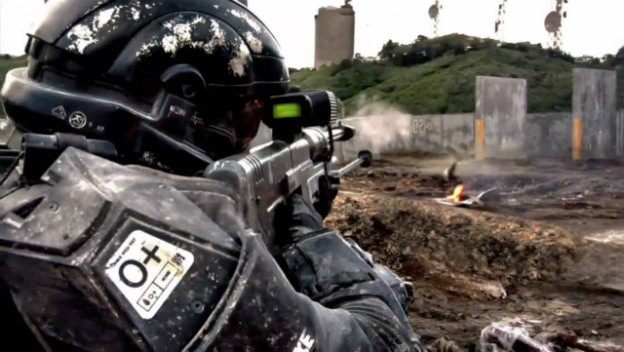 Which makes it more perplexing that other Halo multimedia projects don't have all the fires lit under them. We should have had a Halo movie by now. We almost did. One was confirmed in 2005, Neill Blomkamp was acting as a director, Peter Jackson and Fran Walsh were going to produce it, and test shots were filmed. It was canceled. The test shots became Halo: Landfall. Some things from this movie, look the Warthog concept, were brought into District 9 . We were supposed to get a live-action TV show on Showtime, with Blomkamp involved again. Except we've heard nothing since 2016. We already know the director has good ideas. The Halo: Landfall mini-movie was good. Why aren't we getting more of this? Why are we getting subpar DOOM and Assassin's Creed flops instead?
Microsoft needs to do more with Halo . This is an incredible series and brand. We should have an exact date on the Halo Showtime series. There should be a Halo movie in active development. We should be seeing more games along the lines of Halo: Reach, exploring this wonderful world. There's so much lore and depth here. Instead of gradually doling things out, we should be seeing and enjoying more of it.
Image Credit: Skribblix