Chivalry is not only dead in the real world, I'm pretty sure it never existed in our virtual one either.
There's a stereo-type that many outside our industry buy into. You know the one I'm talking about. If you were to ask someone who doesn't play video games to describe someone who does, he'll likely paint a portrait of a greasy-haired, overweight nerd that stays locked in his Mother's basement both day and night. Of course, anyone with half a brain knows this just isn't true. Our little hobby has become so mainstream over the last several decades, just about anyone and everyone partakes these days. We come in all shapes, sizes, colors and yes…genders! It's not just a man's world anymore.
Actually, that's complete bullshit. It's still just as much of a man's world as it's always been.
In spite of all our progress, leveling the playing field regarding how we treat those of the female persuasion has not been our strongest suite. It's so bad in-fact, we might as well hang one of those "NO GIRLS ALLOWED" signs from our entertainment centers ala The Little Rascals .  The conventional wisdom is that girls typically aren't as into video games as guys are, so that explains the huge deficit in the amount of women who actually participate in this particular facet of entertainment vs. their male counterparts. However, a recent Pew Research study may poke holes in that argument. It states fear of harassment (and not a disinterest in the content) is the largest motivator regarding why some women don't delve into online gaming. The research shows that while women are also subject to the same harassment as men (like name calling, threats, etc) they also have to deal with elements unique to their demographic. Pew states women "…18-24 experience certain severe types of harassment at disproportionately high levels: 26% of these young women have been stalked online, and 25% were the target of online sexual harassment." The data also reflects a disconnect that comes with the secretive nature of the internet, as over a quarter of those polled had no idea who was actually bullying them.
And that's exactly why things are going to get a lot worse before they get better.
The internet has become a double-edged sword in 2014. While it keeps us plugged into an endless stream of data on a 24/7 basis, it's also sucked a bit of our humanity away. The anonymity one enjoys when tucked safely away behind the privacy of their walls acts much like a mask. A mask that transforms people, allowing some of the most despicable things to take place (with those responsible never being held accountable for their words or actions). Discovering my mother is a whore is not likely something I'd learn from a random passer-by as I pump my gas, yet it's a regular occurrence when hanging out in a game lobby. Naturally it really doesn't faze me anymore. Maybe because I've gotten used to it after the last 25+ years, or maybe because I'm a guy and don't take things so personally. Now I'm not suggesting females tend to be more deeply affected by this than men do, simply because of emotional differences in our chemical makeup (calm down comments section…that is totally a thing in science). But there's no denying males and females process this kind of behavior differently. Bullying, harassment and online conduct has been big in the news over the last several months, but no one talks about how these issues break along gender lines in unique ways.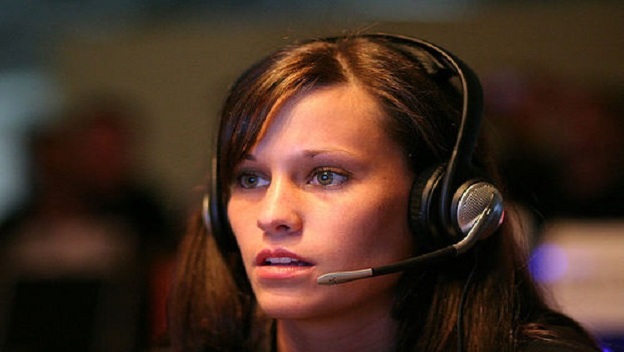 But don't take my word for it, simply read the study! It's not as if females are just piddling around the kitchen and knitting socks in their spare time like it's the 1950s. They're just as connected via technology as the men folk. Unfortunately, the sample group from the Pew study clearly states that (while feeling comfortable with other outlets such as blogs, social media and dating sites) it's the virtual gaming world where women feel the "least welcome." You see, girls are not anti-social or disconnected from virtual forms of entertainment. The reason you only hear one female voice out of every 50 during your match-making sessions is due to the cesspool we've created in that regard.
So when such a toxic environment exists (that would frankly make some full-grown men cry), is it any wonder our sisters-in-arms shy away from us? Think about that while enjoying your next sausage-fest of Call of Duty .