People like to leverage criticism against Nintendo in general, claiming that it is a company more geared towards kids. The counterargument might be that, no, Nintendo is a company more geared towards families. Families often have adults, and those adults are, by no means, being ignored. But usually what people are talking about when they talk about these games is the maturity level of the content. Other features make it one of the best video game companies for adults on the market.
The obvious reason for this is because of its portability. Sure, handhelds are something that have existed for decades. There are definitely amazing games on things like the PlayStation Vita and the Nintendo 3DS, but those platforms are aging and the games are compromised due to the systems' power limitations. They also seem to cater to gamers outside of the usual console demographic. That issue doesn't feel as present on the Nintendo Switch.
There are many reasons this mobility is useful. Adult lives are different from person to person, and the general concept of "business" is subjective. For me, I do have free time, but they are present in odd amounts. If I'm not reviewing a game, it's hard to justify setting aside a solid chunk of binge-gaming time. With the Nintendo Switch, I do not have to. In my day to day life, there are a lot of potentially empty moments. (I imagine this is true for a lot of people.) In the moments between the things we have to do, there are bits of time that are hard to fill for whatever reason.
But now, I can take a Nintendo Switch to a doctor's appointment and spend an indeterminate amount of time playing Super Mario Odyssey . That's good, because I used to spend that time reading about stuff I ultimately don't care about on the internet. This logic applies to public transportation, riding in an Uber, arriving to class early, or having a 45-minute break from work. These chunks of time could easily be wasted. Pop a Nintendo Switch out of sleep mode, and you have something to do. That can be energizing. At the end of the day, I feel less exhausted knowing that I was able to steal away a bit of "me time."
The Nintendo Switch also presents a wide array of experiences that people can enjoy with one another. The controllers are simple, and a lot of games accommodate just a single Joy-Con per player. If you have company you don't want to ignore or you want to share some time on the patio with a loved one, pop out the Switch and use that glorious kickstand. You can play traditional games outdoors while bonding with people. That's killing, like, three birds with one stone.
The Nintendo Switch is also a novelty in a way and that's attractive to people who aren't traditionally gamers. This means that you can get your family in on some gaming at a Holiday party or whatnot. I recommend some of the Jackbox Party Pack games, because these are controlled by mobile phones and offer short, interesting, and often hilarious experiences that can help you get to know one another.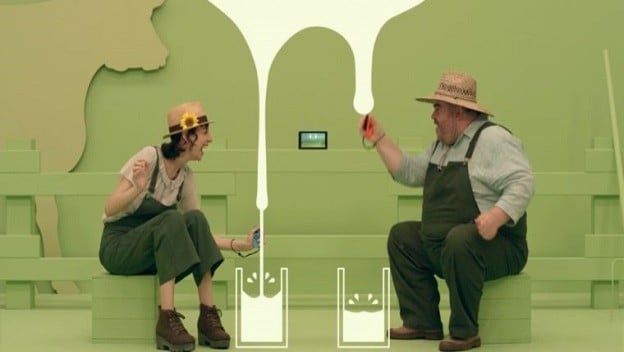 The library on the Nintendo Switch is also huge, if you consider the content available from Japan or other markets. The system isn't region locked so, if need be, I can throw a niche visual novel onto my Nintendo Switch. There are a lot of games that are perfect for bite size gaming. Virtual novels, which rarely have much of a presence on consoles, can be a non-intrusive way of gaming in public. The system also has a comic reading app, so even when you aren't feeling up to games, the Nintendo Switch has merit.
Now, if Nintendo would only put Netflix and a little bit of social media on there, I could seriously start stretching the battery life of my cellphone. But it's okay that it doesn't have these things because the Nintendo Switch is still doing something that the other consoles aren't. Through accessibility it is allowing me to play longer video games when I was feeling like I could only ever beat games in the five to ten hour range. For that, I am grateful.