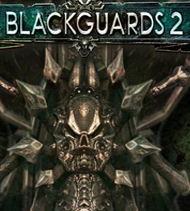 System: PC
Dev: Daedalic Entertainment
Pub: Daedalic Entertainment
Release: January 20, 2015
Players: 1
Screen Resolution: 480p-1080p
The level of detail in the backgrounds, both in the combat maps and town scenes, is remarkable. Every location gives the illusion of immense depth thanks to some stunning artwork by the team at Daedalic. The world of Blackguards 2 is dominated by muted, earthy tones, but nothing looks at all drab. There are plenty of little touches spread around each backdrop, making it a good thing the interactive objects can be highlighted or they'd blend in completely to the striking tableaus. The character models are nothing spectacular, but again are rife with nice detailing that provides them with personality.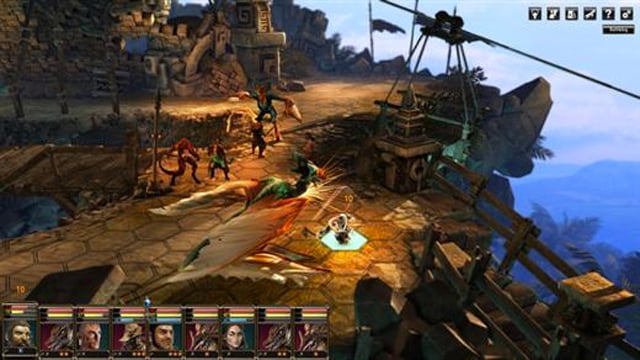 The music matches the visuals in intensity. Most of the scores are subdued and demoralizing, but everything fits into each scene perfectly. Crickets and other evening critter sounds provides a reprieve while in camp, even when you have prisoners locked up awaiting torture. The dynamic orchestration changes in combat depending on how your party is faring. The sound effects are clean and precise, however nothing from a smash of a sledge hammer to the blast of an elemental storm provides any significant punch through the speakers. The English localization team consists of the usual suspects of voice actors for Daedalic games, who do a decent job although nothing brilliant given the somewhat insipid script translation.
Released just a year following the first title, Blackguards 2 wields exactly what you might expect from an abridged development time. The display is largely the same, yet packed with much more detail. The gameplay mechanics are similar, though with a few adjustments based on critical feedback including a much appreciated non-linear approach to story progression. And yet it also carries with it bugs and design flaws that could have been addressed with more vigorous quality assurance testing before delivery of the final product. As a diehard fan of pen-and-paper RPGs brought to life through video games, I would love to see the series continue, but Daedalic really needs to shake up the formula before their next attempt.
By
Sean Engemann
Contributing Writer
Date: January 16, 2015
Game Features:


Recruit mercenaries, find upgrades, and build an indomitable army.

A story with many twists and turns, fateful decisions and more than 20 challenging hours of playtime awaits you.

Command up to 20 characters in your party and lead them to death or glory.

Choose your spells, talents, and skills wisely, since they dictate your strategy on the battlefield. Give the priority to offensive or tactic in challenging battles.

Interact with your environment and let walls collapse or even discover new routes on your journey through Aventuria.

Lay waste to your enemies with powerful spells and abilities. But be on your guard: your foes may wield them as well.