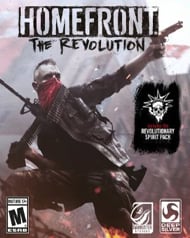 System: PlayStation 4, Xbox One, PC
Dev: Dambuster Studios
Pub: Deep Silver
Release: May 17, 2016
Players: Single and Online Multiplayer
Screen Resolution: 480p-1080i
Blood, Strong Language, Violence
Is it at least pretty? Well, the visuals are decent for such a wide-open world but are marred by constant frame rate and tearing issues, not to mention the misaligned character builds and landscape glitches. At times it feels more like a PS2 throwback with its jumbled mess of awkwardly-moving characters and painful cutscenes. Perhaps the most frustrating aspect of the visuals comes in the form of the brief freezes where the game locks up on just about every major loading point. This disrupts any little bit of flow the storyline manages to conjure and destroys any hope of immersion.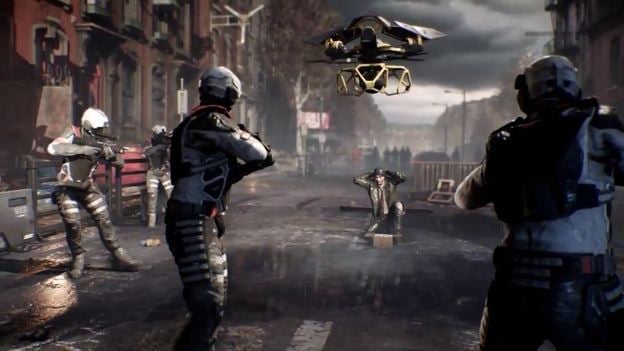 The audio is about average, but only when it matches up with the on-screen actions. Frequently the game's dialog will trail off and became muffled as if the other person is talking from down the hall when in fact they're standing just a few inches from your character. A few times I noticed the dialog cut out completely, only to return at the end of the conversation, which usually ended in, "do you understand?" Hilarity and frustration all wrapped up into one.
Needless to say, Homefront: the Revolution's overall direction is one big head-scratcher. The developers presented a robust world with a really attractive story premise and some rather awesome map layouts that could have been groundbreaking. The first-person shooting genre is aching for some innovation, and Deep Silver's foundation could have been that trailblazer. Unfortunately, the storyline, game mechanics, and the audio-visual quality issues just don't cut it. Homefront: The Revolution is better suited for the bargain bin rather than the hefty price tag AAA games are known for. Hold onto your Andrew Jacksons, as a few solid titles are slated to debut in the coming weeks and months.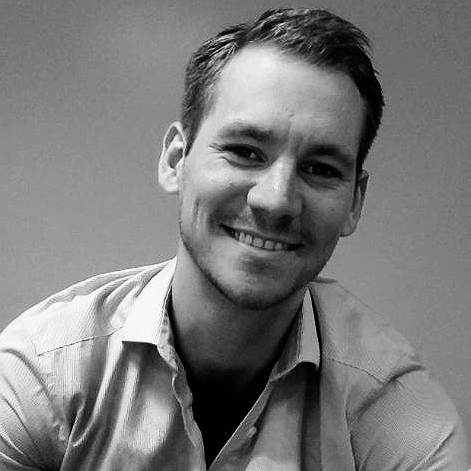 By
Patrick Tretina
Contributing Writer
Date: May 18, 2016
Game Features:


Explore a living, breathing open world: experience true open world gameplay in a first person shooter, brought to life with dynamic weather and day and night cycles enabled by astonishing CRYENGINE-powered visuals.

Build the Resistance: recruit revolutionaries to the cause, establish bases and safehouses, capture and customize a deadly arsenal, and build improvised, homebrew weapons for your Guerrilla Tool Kit.

Online co-op: take the battle online, form a Resistance Cell with your friends and earn your reputation as Heroes of the Revolution.