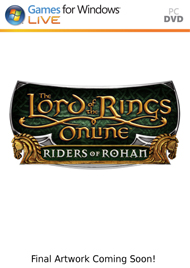 System: PC
Dev: Turbine
Pub: Warner Bros. Interactive
Release: September 5, 2012
Players: MMO
Screen Resolution: 480p-1080p
Blood and Gore, Use of Alcohol and Tobacco, Violence
Beasts Of Burden
by Josh Wirtanen
I was a hardcore Lord of the Rings Online player back when the game first came out. Of course, as is the case with any MMO I play, I found myself logging in less and less as I got busy with other things. This year at E3, though, I got to sit down with Kate Paiz, executive producer on the game, and I'm pretty sure she convinced me to fire up my copy and start playing again. Especially with the Riders of Rohan expansion coming out this fall.
First and foremost, I was given the basic details of the expansion. Like the Isengard expansion before it, Riders of Rohan expands the game's landmass, increases the level cap, and advances the Epic Story. That's to be expected from any expansion that we're going to drop money on. But it was some of Rohan's less obvious features that had me antsy to return to Middle-Earth.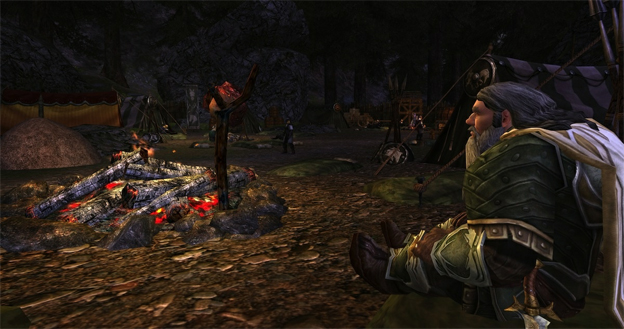 Most importantly, mounted combat comes to LotRO. This is something players have been requesting since the game first launched back in 2007. (I know firsthand, because I was one of the players who was quite vocal about this opinion.) Players will be able to earn a War-steed (as opposed to the standard horses and ponies we've been riding since the game's launch), which levels up independently of the player and has its own combat skills. Also, these mounts come with cosmetic customization options, including cosmetic gear. Awesome.
I got to watch one member of the development team ride around on a War-steed and take out some orcs with a bow and arrow while on horseback. Since my main class in LotRO is a burglar, a melee class, I was curious as to how mounted melee attacks would be handled. Don't fear, fellow burgs, this is something the team has considered. Your War-steed will be able to perform a charge that brings you into bashing range so you can make use of your close-range skills.
However, Kate told me that the burglar's unique skill set was still being worked on, as they're trying to figure out how to best implement skills like "Hide in Plain Sight" while mounted in ways that make sense. Additionally, things like agro distance, which will definitely need to be adjusted to accommodate mounted combat, are still being tweaked, and will continue to evolve during the expansion's beta period.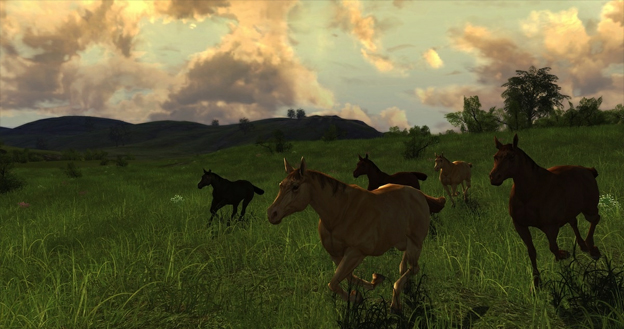 Now, something like mounted combat changes the entire way the game is played. With this in mind, you'll only be able to fight while mounted in certain areas of the game. Like Rohan.
Thankfully, Rohan is massive. It adds three times the landmass of Moria, especially huge considering that, land-wise, the Mines of Moria were, well, gigantic. And unlike other areas of the game that feel like they corral players into valleys, Rohan is wide open and vast, as Rohan should be. (LotRO vets, think Lonelands, only far larger.)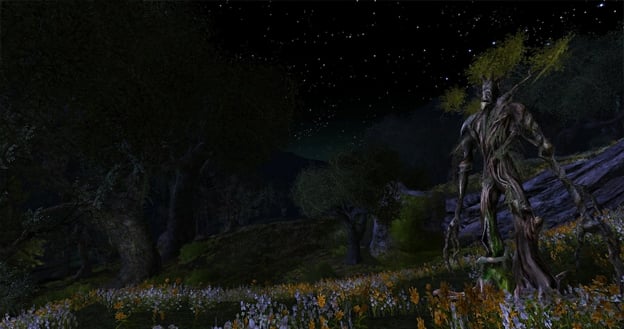 Now, to accommodate this wide open landmass style, Turbine had to make some tweaks to their game engine to improve draw distance. As long as they were tweaking things anyway, they added some other cool things, like improved lighting effects and grass that dynamically sways and moves as the player walks through it. (Trust me, it looks really cool.)