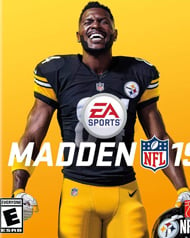 System: PS4, Xbox One, PC
Dev: EA Tiburon
Pub: EA
Release: August 10, 2018
Players: 1-4 Player
Screen Resolution: 480p-1080p
Mild Language
To that end, there aren't a whole lot of major changes outside of the massive change to how the core Madden experience feels in Madden 19. In Ultimate Team, the biggest changes are more options to play with people against the computer, which was definitely in demand, as well as more customization options for your team. Now, instead of just smelting down cards you don't want anymore, there's a system in place that will allow you to take that crummy card that happens to be your favorite player and upgrade that sucker over time to be just as good as a card that's good fresh out of a pack.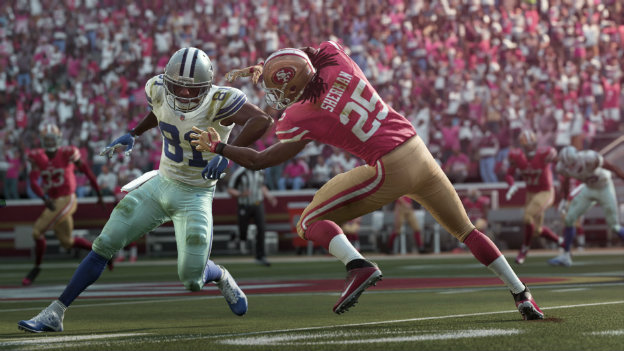 In Madden 19's Franchise mode, the big, new get is an overarching placement system of sorts. This comes in the form of team schemes and player archetypes. Schemes are overall offensive and defensive choices that apply to your whole team. If you properly match up players with archetypes that fit into those schemes, you get various bonuses within the progression systems. It's another layer of strategy and customization in a mode that's all about that kind of minute detail. Additionally, major changes have been made to the UI in Franchise, to make Madden more friendly with social media. Draft day has all sorts of new visual flair, to encourage players to take screenshots or video capture, then share it with their friends. Franchise is a very specific kind of mode with a specific appeal and purpose, but adding little bells, whistles, and visual flair on top of the technical stuff helps the overall package look more appealing from the outside.
Overall I'm not as firm in my feelings about Madden 19 as I was last year. Madden 18 had a thesis statement, something that it felt confident in declaring to the gaming world. It was easy to throw myself into that message and find ways to have fun, almost as if Madden itself was cheering me on. Longshot was also an interesting and compelling addition that made it feel like the world was changing a little bit. Now, while the new foundational changes are awesome and it's more fun than ever to play Madden, it almost feels like it isn't enough in comparison. It especially stings that the Longshot sequel feels so unsure of itself, despite its high production values. It's easy enough to recommend Madden 19 to sports fans, but if I'm trying to get someone new started, it feels like last year's game is required reading to get the most out of this year's entry.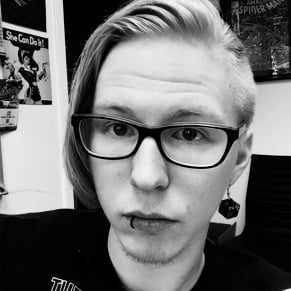 By
Lucas White
Writing Team Lead
Date: 08/07/2018
Game Features:


Authentic NFL Experience - Whether you're trying to build the perfect franchise or beat your biggest rival it's all about your decisions and claiming bragging rights.

The Ultimate Challenge - Madden Ultimate team is back with more content and challenges to push your fantasy roster to Hall-of-Fame status.

Real Player Motion - designed to deliver hyper-realistic animations with a higher level of gameplay.

Control Your Dynasty - Make a mark on your Connected Franchise with unparalleled control over your team.