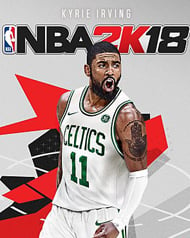 System: PS4, Xbox One, PC, Switch, PS3, Xbox 360
Dev: Visual Concepts
Pub: 2K Sports
Release: September 19, 2017
Players: 1-10 Player
Screen Resolution: 480p-1080p
Crude Humor, Mild Language
NBA 2K18 feels tighter. The AI of both teammates and opponents has been revamped, thanks to 2K's new Motion System, to reflect the NBA's developing style of run and gun offense. Players will get out and run the break by filling lanes and cutting to the basket, rather than jogging down court waiting to get back on defense. More important, 2K has done away with the dribble and off ball animations in order to give players complete control over the game. This can be hugely beneficial when playing against a team that dominates the half-court game. The Warriors, Suns, and Thunder put on a clinic when displaying the full capabilities of the AI on a fast break, and the Spurs, Cavs, and newly minted Timberwolves run the pick and pop to perfection without any animation lag.
On the flip side, defenders will no longer "stick" to your offensive player regardless, of how fast or how many times you throw a move at them. Players have the ability to complete perfectly timed crossovers and systematically breakdown a player as they if they were playing in real life. The best part is, gamers can alter moves midstream to further react to oncourt situations. It may seem like small cheese in the grand scheme of things, but is the kind of improvement what we want from a new installment in an annual franchise.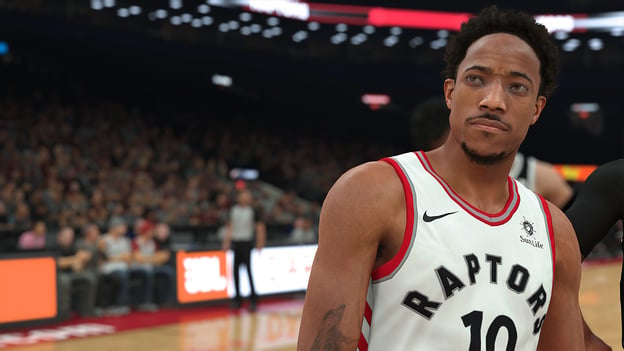 If the fancy game modes and vicariously living through NBA players isn't something you care too much about, NBA 2K18 provides a wealth of alternate options. The returning Schedule Challenge is an awesome concept where players can play a 30-day schedule for each of the 30 NBA teams. MyTeam is a Madden-inspired game mode where players open packs of cards to build the ultimate fantasy team, MyGM is your typical general manager sports simulator where you get unlimited control over any one of the 30 NBA teams. Each one is satisfying in its own way.
New to the series are the Super Max and Pack & Playoffs modes. Super Max has players build a 13-man roster on a limited budget to see how far they can go. It is an interesting concept, but definitely not my cup of tea. I felt it lacked customization. Pack & Playoffs forces players to utilize five ballers from packs opened before each game to take on NBA 2K18 gamers from around the globe. Again, it is another interesting concept, but the lack of depth seems to keep me from sinking some serious time into this mode. Still, this year's installment certainly has something for each basketball fan, both hardcore and casual alike.
When all is said and done, NBA 2K18 is a solid title that will carry you long into the winter with its upgraded features, massive amount of content, wide range of game modes, and overall better presentation. Its minor setbacks pale in comparison to the positives infused within this title. Yet again, 2K and Visual Concepts have combined to provide basketball fans another great installment. It's safe to say you can skip the NBA Live resurgence all together and stick with NBA 2K18.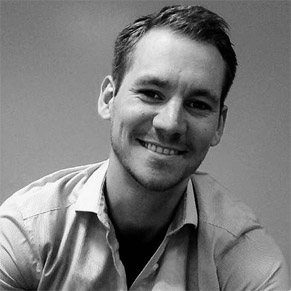 By
Patrick Tretina
Contributing Writer
Date: 09/19/2017
Game Features:


Run the Neighborhood The future of sports career modes has arrived, allowing you to play the game the way you like. Build your career in NBA games, hit the courts in The Playground Park, join the Pro-Am circuit, or explore the shops and venues in an all-new open neighborhood setting. Featuring new MyPlayer upgrade and endorsement systems, our biggest cast of characters to date including NBA players, and so much more.

The Road to 99 The overarching meta-game that rewards users for improving their MyPlayer's overall rating, regardless of which modes they choose to play. Featuring a unified badge system across Pro-Am, Park and your NBA journey in MyCareer, your attributes, animations and badges all combine to define your play style on your road to a 99 overall rating.

Classic Teams Play with 62 of the NBA's greatest teams from the past, including 17 new additions. Pit your favorite classic roster against current NBA teams, replay epic Finals matchups, find out if Shaq & Kobe can compete with the great Lakers teams of the past, or matchup the '97-98 Bulls against the '15-16 Warriors to settle the argument once and for all. The possibilities are endless.