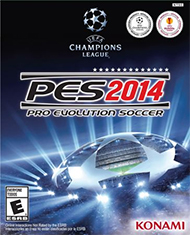 System: PC, PS3*, Xbox 360
Dev: PES Productions
Pub: Konami
Release: September 24, 2013
Players: 1 (2+ Online)
Screen Resolution: 480p-1080p
This Is the Soccer Game You Are Looking for
by Matt Walker
In high school, I played soccer. I was on the varsity team that won state. I really enjoyed playing. I always thought it was a great sport. It's not something I'd see myself doing for forever, but I definitely enjoyed playing it. However, anything else to do with the sport–watching, playing the video games, and even just in general talking about it--I didn't enjoy. It was, in a way, my least favorite sport. So when tasked with reviewing this year's Pro Evolution Soccer 2014, I felt incredibly mixed in my opinion. Thankfully, PES showed me what I was missing.
To say that I was an amateur when I first popped in the disk would be one of the biggest understatements ever. I've not played soccer in about, well, let's just say a couple console cycles, and I couldn't even begin to tell you about the last time I played either of the industry's two soccer giants. So it was a pleasant surprise to see an option to train yourself in both the control of the players and in some of the other functions of the game.
Konami really has the main menu of PES 2014 set up for those who like things easier. Unlike this year's Madden, where you have to play 20 questions with the menu screen, things are broken down into just a few categories. Match is the standard Play Now mode many are accustomed to. It's designed for you to enjoy a quick game without the legwork of the other modes, such as Football Life. In Football Life, you will have to choose between being the manager or the player. Being the manger will allow you to control the team you want and do what you want to help improve that team (or burn it to the ground if you need to do so). In the player-section of the mode, you will start as one player and play as them, focusing on improving their abilities and their worth.
Competition mode will send you through a set of skill-testing challenges. While this mode isn't a bad mode, I just couldn't get my mind into the challenge mode of this game. The Training mode is just that: It'll train you on the controls of the game as well as how to pull off some of the more impressive soccer moves we all know and admire. You are also given an opportunity when the menu first loads to do some Performance Training in order to build those skills up early.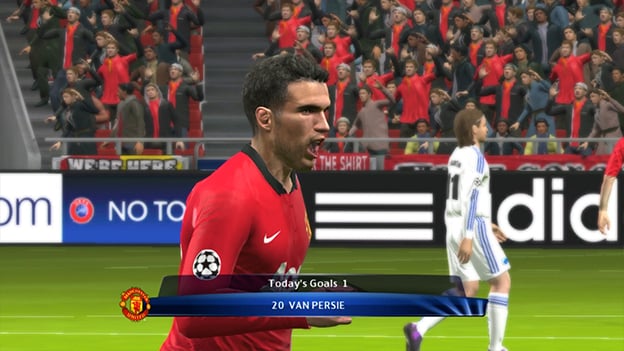 The final mode is the Edit mode. While I have played countless games for character creation, this is by far one of the most simply complex systems I have seen. Let me explain. While you have some standard options for how to make things, in order to keep them simple, you also have extra layers underneath some of the selections that bring this to the next level. For example, after you select the hairstyle of a created player, another option appears that lets you adjust the types of hairstyle to have inside of the original option (short, long, etc.). I know that you are thinking that this isn't completely new, and I know that too, but the presentation makes this really enjoyable to look at.
Speaking of the graphics, initially I was taken aback by the graphics. Nothing seemed to pop out to me. The character creation seemed very flat an uninspired. Even the first match I played felt like it, too, was deprived of life. I chalked all of this up to my not playing a sports game outside of Madden in years and that I wasn't fully appreciative of the soccer-field mentality of the game. So after turning it off walking away for a few hours, I re-approached the graphics and saw what was truly amazing: the character models performing seamless moves on the field, ball control, and, hell, even the correctly flowing shadows.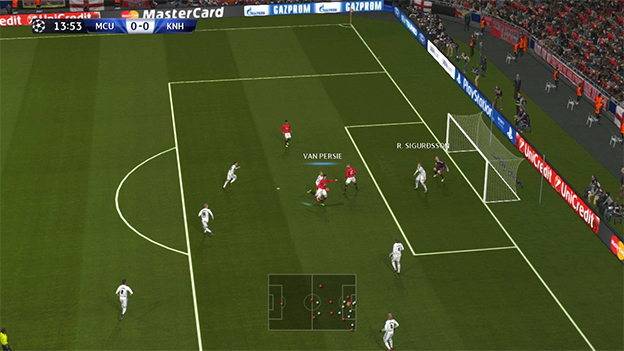 This is not to say there are not issues in the graphic display. Unfortunately, there are some framerate issues. These are most noticeable during replays. While attempting to add a little more flair and style, it appears that the game is almost going against what it is supposed to do. This is so noticeable that it detracts from the way the gameplay flows beautifully. I, for one, almost feel replays should be turned off in order to retain the great performance of the engine.