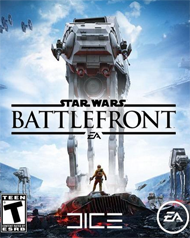 System: PS4, Xbox One, PC
Dev: EA DICE
Pub: Electronic Arts
Release: November 17, 2015
Players: Single-player, Multiplayer
Screen Resolution: 480p-1080i
Violence
Speaking of flaws, Star Wars: Battlefront contains a few of those. The problem with the game is that it lacks substance and depth. Depressing, I know, and it strains my Star Wars fandom to admit it, but the game needs work. Yes, all the old intangible parts are alive and well in Luke Skywalker dashing across the battlefield with his green light saber and the Millennium Falcon wagging war in outer space as it avoids enemy fire, but that's just about it. The game doesn't follow any type of linear path and most game modes, character unlockables, and general gameplay mechanics need to be learned on the fly rather than explained – the tutorials just don't cut it. I found myself wondering what to do first following the opening credits and the booming of the Star Wars theme song. After playing through a few rounds of each offering, I quickly felt the letdown I was desperately trying to avoid. Battlefront feels like a series of mini-games that can be picked through until the awesomess of seeing Vader fighting Rebel forces wears off and you're bored 10-20 hours later and move onto something else.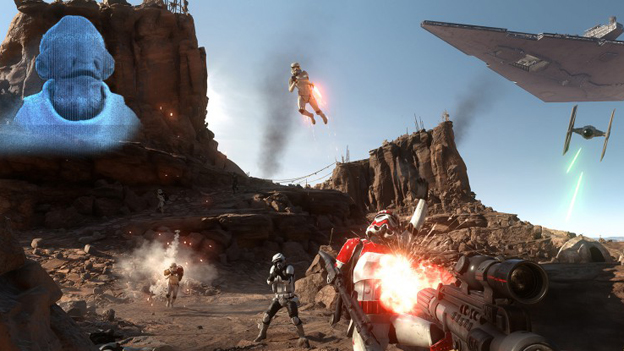 That leads me to the game's overall direction, or lack thereof – it's definitely the weak point for Star Wars: Battlefront. I'm still a bit perplexed that DICE meticulously slaved over this project with a rather large team and an even larger budget, not to mention the scanning of actual film props and dubbing genuine sound effects, and decided to leave out a campaign story mode. This is where the game ultimately leaves Star Wars fans hanging. The infrastructure is clearly present to support a story mode, and a potentially epic one at that, but it's absent for whatever odd design reason. Yes, Battlefront's predecessors never really had one either, but is that really a reason to make the same mistake a decade later? No, it's not, and that ideology should never be applied to the gaming platform or any other form of interactive art, for that matter.
When all is said and done, Star Wars: Battlefront is a game that provides some much needed Star Wars nostalgia on the cusp of the franchise's latest theatrical release. Unfortunately that's all this game provides, with the exception of a few high points in the beautiful visuals and the Walker Assault multiplayer offering. Ultimately, it doesn't capitalize on the phenomenal infrastructure DICE created – weapons, vehicles, planets, landscapes, and the resurrection of everyone's favorite cast of characters is all lost without any sense of direction. At times it feels like a Battlefield 4 mod while at other times it feels like you're navigating through the actual trilogy films from the '70s and '80s. Needless to say, the force is weak with Star Wars: Battlefront.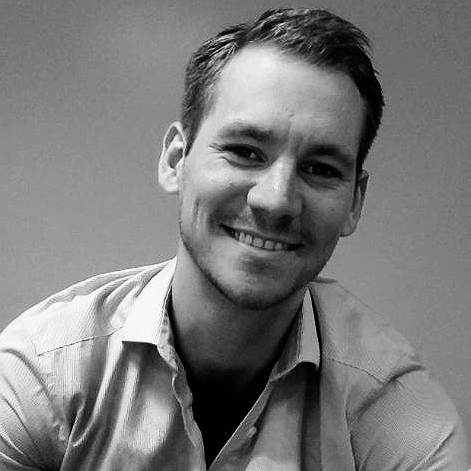 By
Patrick Tretina
Contributing Writer
Date: November 17, 2015
Game Features:


Fight as the galaxy's most memorable heroes and villains, like Darth Vader and Boba Fett.

Pilot the Millennium Falcon, X-wings, TIE fighters, and more of your favorite vehicles in exhilarating aerial combat.

Seamlessly swap between 1st person and 3rd person perspectives while partnering up with a friend in online multiplayer to share unlocks and have each other's backs on the battlefront.