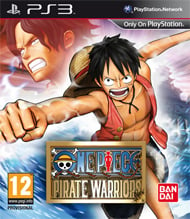 System: PS3
Dev: Tecmo Koei, Omega Force
Pub: NAMCO Bandai
Release: September 21, 2012
Players: 1-2
Screen Resolution: 480p-1080p
Rubberbanding In A Good Way
by Josh Wirtanen
The Dynasty Warriors titles are really just about one thing: button mashing and tearing through massive hordes of enemies. Well, that's actually two things, isn't it? Either way, this formula often leads to stale and repetitive gameplay, the sort of experience you'll get into for about fifteen minutes and then not be all that bothered that you'll probably never pick it back up again after that. But every once in a while, there's a rare gem where everything just falls together in such a way that makes for an insanely fun game.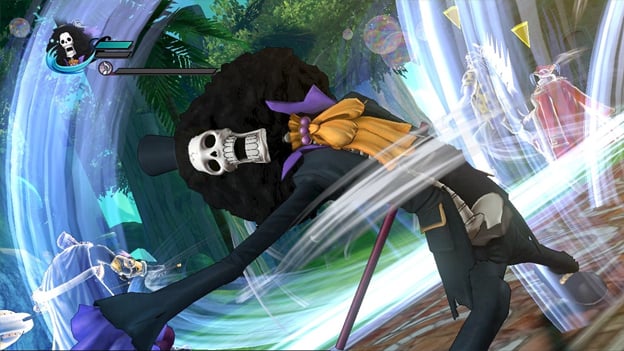 Now, I only spent maybe twenty minutes actually playing One Piece: Pirate Warriors (and about 45 minutes hanging out with a couple of the game's creators), but from my brief play session, I have a sneaking suspicion that this game falls squarely into the "rare gem" category.
During my play session, I played as Luffy, the lovable, stretchable, straw-hat-wearing protagonist from the One Piece anime. I fought my way through crowd after massive crowd of enemies, which could have gotten boring and repetitive if the combat didn't feel so incredibly smooth. Sure, there's a lot of button mashing, but there are all sorts of various attacks and even attack chains, and I was constantly discovering new moves and combos. And, with Luffy's cartoonish ability to bend and stretch and perform all sorts of over-the-top maneuvers, combat in Pirate Warriors is just fun to watch.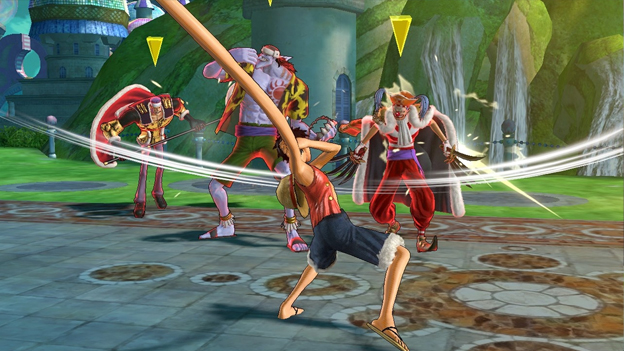 Also, I learned that the select button is used for humorous moves that have nothing to do with combat but are fun to watch anyway. For example, pressing select will make Luffy put on or take off his hat, or will make Buggy take off or put on glasses. It's a nice touch that, while completely unnecessary, adds to the lighthearted fun of the experience.
As I mentioned already, I only got to play the game for about twenty minutes. However, I was told that there are actually three styles of gameplay we can expect in the full package. First of all are the brawler-type sections, where you need to defeat all the enemies in a particular sectioned off area before moving to the next area and repeating the process. This is the mode I spent a majority of my time with. Additionally, there are quick time event segments, as well as boss battles where the bosses have unique abilities. As you beat these bosses, you earn character coins, which act as your currency for increasing your character's abilities/powers.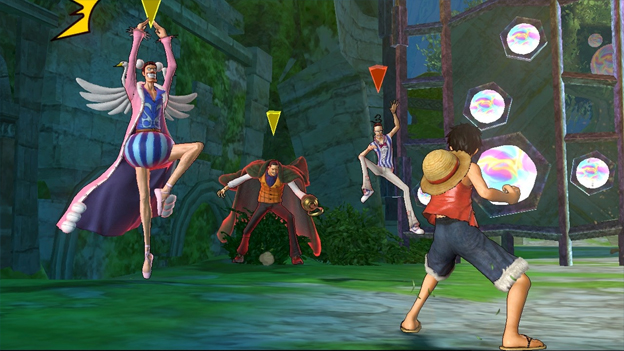 I was told a bit about the various game modes that we'll get to play in the full version of the game. First of all is the Main Log, which is the game's basic story mode. Here, you play as Luffy and follow the events of the anime from the beginning up through the time-skip. Next is Another Log, which has you replay the story as different characters who might have a completely perspective on the events that unfold. (And I was told there will be over ten playable characters.) Then there's Challenge Mode, which, as the name suggests, is a much harder version of the main story.