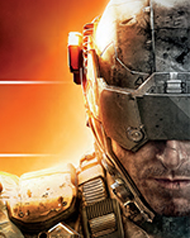 System: PS4 (30 Days Early), Xbox One, Microsoft Windows
Dev: Treyarch
Pub: Activision
Initial Release: February 2 (PS4)
Other Release: March 2 (Xbox One, Microsoft Windows)
Players: Single-player, multiplayer
Screen Resolution: 480p-1080i
Blood and Gore, Drug Reference, Intense Violence, Strong Language
"There's been an Awakening."
by Patrick Tretina
Treyarch seems to be one of the few developers that actually understands the concept of downloadable content - they're cognizant of the rather large responsibility that comes along with it. We all know that DLC is an extra incentive for publishers to squeeze a few extra bucks from the consumer before the product fizzles out and gets sent to the greatest hits aisle. However, few understand the true responsibility that lies with the power to release premium content post-launch. Treyarch wields that power with a righteous grip and it's on full display in Call of Duty: Black Ops III's Awakening.
Awakening is the first installment of a four part series. It includes four new multiplayer maps in Gauntlet, Rise, Splash, and Skyjacked. The initial DLC launch also features Der Eisendrache, which is the first chapter of a brand new four-part Zombies adventure that just so happens to include four new additional characters.
The multiplayer maps as a whole are excellent. My initial reaction to Skyjacked was a combination of giddy school girl with a mixture of post-college nostalgia as it's a complete remake of Black Ops II's Hijacked map. I instantly fell in love with Hijacked when the old crew of ragtag gamers and I used to lay waste in the wee hours of the morning. The wonderful sightlines are still spot-on while navigating the wealth of hot zones. The map still has that perfect tight-cornered feel to the landscape and the multiple elevations with numerous entryways make it an exhilarating deathtrap of excellence. The only thing missing from this classic remake is the hot tub secret and the smell of Miami Vice in the air.
Gauntlet is by far the most intriguing of the four new maps, from a purely visual standpoint of course, as it meshes together what seem like multiple maps into one. The layout is massive for a Black Ops offering. It reminds me a lot of Destiny's narrow corridor maps while still maintaining its military roots. There's a lot of elevation, which is surprising and makes for an interesting experience as most of the structures seem to dwarf the players below.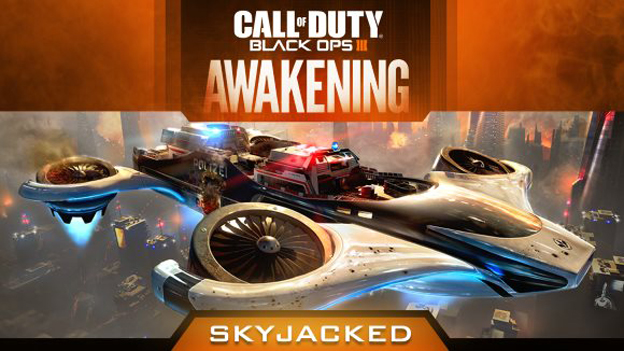 Rise is probably the best map out of the four as it feels perfectly balanced and gives players plenty of room to move around. I managed to extend my length of life on this one and I attribute that mostly to its sheer size and unique layout. The map as a whole is reminiscent of some of the franchise's more memorable ones, which put me right at home on my first match.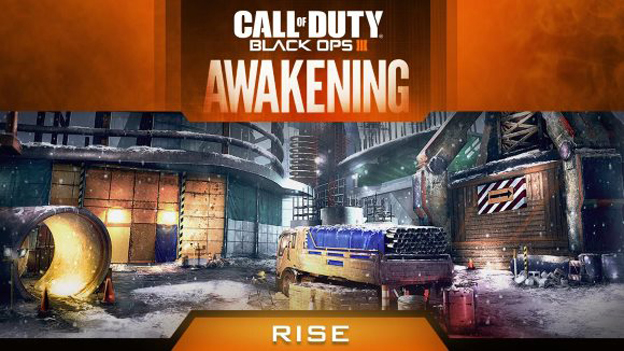 Splash is exactly what every grown video gamer thinks of when he or she strolls through Disneyland or Disney World on a hot summer day - "this would be an epic first-person shooter map." In a strange and twisted way, it's absolutely a perfect rendition of the Disney theme parks and it's most certainly an epic map. Fortunately, this park seems to be closed for the season, which totally justifies the spraying of your buddy's guts across the water slide. It's twisted, but so is playing a first-person shooter to begin with. However you look at it, Splash makes for an awesome addition to a solid set of new maps.