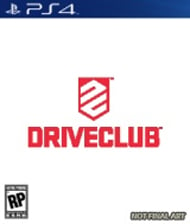 System: PS4
Dev: Evolution Studios
Pub: Sony
Release: October 7, 2014
Players: 1 (2+ Online)
Screen Resolution: 480p-1080p
#DRIVECLUB Speeds On
by Jason Messer
In today's console market, the age of exclusives are much less prevalent than in years past. However, when a game like #DRIVECLUB comes along for the PS4, you can instantly see that it perfectly reflects its console. Titanfall has that signature i>Halo/Gears of War flavor that points to Microsoft, while Mario is of course the iconic face of our friends at Nintendo. The PlayStation console has been home to some of the most well-known racing franchises of the past 20+ years. Will Evolution Studios next-gen racer take its place amongst the pantheon of the eternals (such as Gran Turismo and Ridge Racer)?
By the looks of things, it might have a good shot. Now when I say looks, I really mean that. This game is B-E-A-utiful. Naturally a next-gen racer with this level of polish is bound to impress in the visuals department, but #DRIVECLUB intends to bring more to the table than just flash. The photorealistic environments are truly stunning and give you a nice variety to boot. Lush forests, sprawling farmland and familiar open highways are just some of the backdrops this pulse-pounding experience provides. In fact, changing its name to Driveworld would be equally apropos, as the track locales don't just keep you zipping around the asphalt here at home. You'll be blowing through the gears everywhere from Canada to India to the UK. Speaking of gears, what would any good racer be without its whip collection (man I'm way to dorky to use that word)? With over 50 different cars to choose from, you'll not only get behind the wheel of a wide selection of vehicles (all recreated with a ridiculous amount of detail by the way) but you will have a few customization options as well. While changing paint jobs and adding decals is a given, at this time we're unsure if you'll be able to fiddle with things regarding performance (like after-market parts, tires, etc). As there are no doubt sponsorship and licensing deals in play here, I'd assume that tinkering with things under the hood is probably not going to be an option (but we can still hope).
So we've established that #DRIVECLUB will bring you a garage chalk full of rides and take you to many exotic locations in which to burn rubber (all while looking amazing)! While this alone is enough to peak some gamers interests, how it will play is the real question. While it certainly is reminiscent of a Gran Turismo, #DRIVECLUB is actually much less of a SIM than expected. Evolution's goal here was to provide an experience with a high level of real-world immersion, while retaining elements of arcade gameplay that will make it more accessible to casual fans of the genre (not all of us can take every hairpin turn perfectly ya know). A smart strategy in my book is one that could set the stage for future sequels.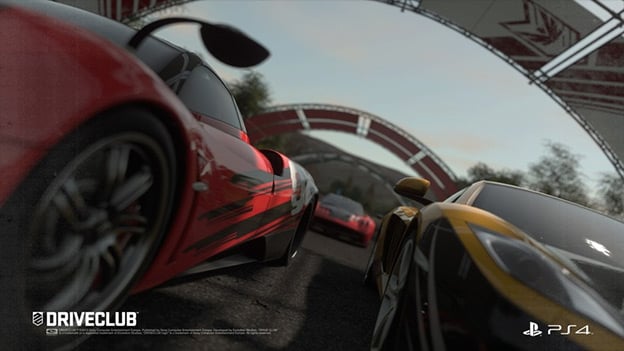 At first glance, there's obviously a myriad of ways this next-gen racer is likely to impress. However, a unique marketing strategy may be chief amongst them, as Evolution will be making two versions of the game available. First is the normal retail copy, which anyone who owns a PlayStation 4 can walk into GameStop and purchase. The second is more unique. In what can essentially be seen as a "light" release, PlayStation Plus subscribers will be able to download an absolutely free copy of the title. When first announced, many scoffed at the idea (suggesting it would essentially amount to the content found in any demo on the PSN). Since then, we've learned it will allow gamers to bite off a fairly sizable piece of #DRIVECLUB (including one track, 10 of the 50+ cars and ALL the in-game modes). The hope is that once race fans get a taste of just how awesome #DRIVECLUB truly is, they'll be willing to purchase a one-time upgrade (which retails for the traditional $49.99).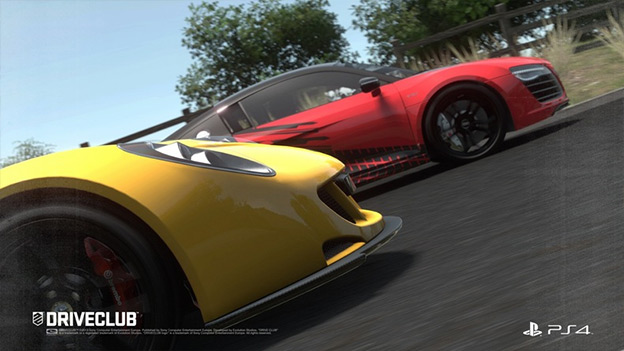 If you were to think back over the history of new race franchises that have come and gone on the PlayStation over the years, they would be almost too numerous to count. Only a few handfuls have had any real staying power. I can't predict if #DRIVECLUB will be a lasting series just yet, but with its full 1080p/30fps visuals, quarter-mill polygon count per car (combined with a focus on social media) I'd say it has all the right ingredients. Speaking of which, the social aspects are certainly among the more interesting concepts explored in the upcoming game. While some may see this as a gimmick, keeping players around the world connected in a way that doesn't simply involve a multiplayer lobby is a great idea. It is what could put the word "CLUB" in #DRIVECLUB.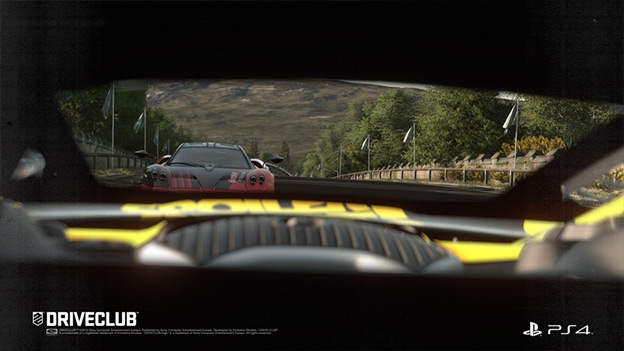 I'm seriously looking forward to putting the pedal to the metal this October. And yes, that release date is firm this time (hopefully). After several delays and setbacks, PS4 users will finally get behind the wheel of #DRIVECLUB this fall.
By
Jason Messer
Contributing Writer
Date: May, 13, 2014
Game Features:


Get more by playing within a Club. Gain access to more races, special challenges and events by joining a Club. Join an existing Club or create your own to team up with 12 drivers and get more in-game currency and earn bonuses.

Constant and varied challenges keep the game feeling fresh and unique, offering pick-up-and-play gaming experience to suit every player's lifestyle. Every section of every track offers a new opportunity to face-off with your Clubmates and rivals, so there's always something to play for.

Every detail of high-speed racing has been painstakingly recreated to give you an authentic and thrilling first person driving experience. Feel every inch of the road beneath your tires, the thunderous roar of the engine and the rush of adrenaline coursing through your veins as your knuckles whiten on the steering-wheel.

There's always something new to do and big rewards to play for. Take on individual challenges where you can go at it alone and earn prizes for yourself, race in special events with Clubs around the world, or enter weekly tournaments to see who the ultimate driver behind the wheel is.