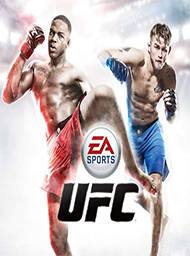 System: PS4*, Xbox One
Dev: EA Canada
Pub: EA Sports
Release: June 17, 2014
Players: 1 (2+ Online)
Screen Resolution: 480p-1080p
The mode suite in EA Sports MMA is decent. The career mode features the Ultimate Fighter TV show, which just goes to show that reality TV is even invading our video games, but what can I say? It's fun. Online mode is solid. Lag is minimal and the ability to work your way through belt promotions is a nice touch. There's not a lot you can do on your own once you've spent enough time in career mode, but the game really does shine as a multiplayer only title.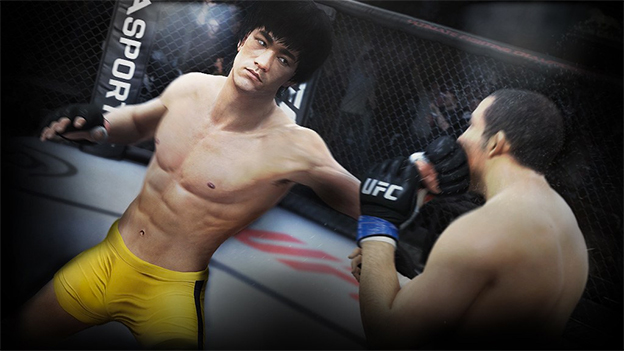 However, this is also the biggest problem with the game, and it's the problem that I have run into in basically every MMA and Boxing game I have played. In a simulationist environment, multiplayer can start to feel cheap. You can get knocked out in the first few seconds of a match. You can have someone ground and pound you into submission. You can screw up a button input and find yourself throwing a slow and clumsy kick that will eventually be your downfall. Maybe I'm just too much of a newbie to the genre but, it feels like a novelty more than a fun versus experience. There's no frame data to study, no timing to get down, no combos and mix-ups and gimmicks that a traditional fighting game would boast. There's just fists flying at each other, and in my opinion this is more fun to watch than to play.
If you like EA's first venture into the MMA world, you will probably like EA UFC. If you are a UFC fan, you will definitely like EA UFC. Heck, the roster is over 100 fighters huge, and that's saying something. However, if you are a fighting game fan, this isn't the game for you. If you are looking for a sports like simulation experience, this isn't the game for you. If you aren't looking to play with other players, this isn't the game for you. In the end, you just can't take EA Sports UFC all that seriously, and if you can manage that, it's a pretty fun distraction to play with friends and fans of the sport. However, if you are looking for a lot of replay value or a deep strategic fighting experience, then you are probably climbing into the wrong ring.
By
Angelo M. D'Argenio
Contributing Writer
Date: June 17, 2014
Game Features:


Real Damage: Every fighter knows that one good shot can ruin your day. EA SPORTS UFC introduces a non-linear damage system which can result in big damage coming from a single strike. The system produces a greater variety of cuts and contusions.

Dynamic Striking: A mixed martial artist uses the environment to his advantage and for the first time in a UFC game, you can too. A dynamic environment allows you to pull off jaw-dropping moves using the Octagon, including roundhouse kicks, superman punches and much more. Combine those abilities with the best striking technology in the industry and that one perfect strike could change the fight

Real-Time Exertion: A UFC bout is one of the most physically demanding sports on the planet requiring mixed martial artists to give it their all with every movement. Real-Time Exertion brings each moment of that action to life in your gameplay experience. Through real-time vein popping, skin discoloration, muscle flex, as well as signs of fatigue setting in through the course of each round, you will witness the effort it takes to be one of the best fighters in the world.

Strategic Submission Battles: To own the belt, you have to be dominant on your feet and on the mat. EA SPORTS UFC re-invents the ground game to create a battle for position and control that captures the strategy of a submission battle. Like the real sport, in EA SPORTS UFC fighters will work through multiple stages as they work to advance or escape from a fight-ending submission.

Fighter Likeness and Facial Animations: EA SPORTS UFC will set a new bar for character likeness and emotion in gaming. For the first time in an EA SPORTS game, every single licensed athlete in the game has been created from high resolution 3D head and body scans to deliver revolutionary character likeness and authenticity. Powered by EA SPORTS IGNITE, new facial animation technology delivers more expression, emotion and will communicate greater sense of awareness and intelligence in the Octagon.