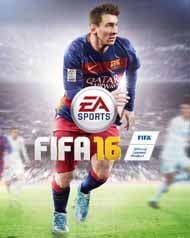 System: Xbox One, PS4, Xbox 360, PS3
Dev: EA Canada
Pub: Electronic Arts, EA Sports
Release: September 22, 2015
Players: 4 local, 2-22 online.
Screen Resolution: 480p-1080i
Content is generally suitable for all ages. May contain minimal cartoon, fantasy or mild violence and/or infrequent use of mild language.
The Commentary by Martin Tyler and Alan Smith was surprisingly spot-on and didn't feel choppy or awkward as it typically does with traditional sports simulators. The duo never annoyed me nor did I feel like their comments were ever out of place. To be honest, the commentary blended perfectly within the background of the gameplay and I only noticed it when sneaking one by the goaltender. Tyler got so pumped when I poked one past the wobbly goaltender that I thought he was going to lose it in the booth. For me, this is exactly how a sport simulator should be commentated – light remarks here and there and then explode into excitement when the goalie gives up a score.
The one disappointing aspect related to the presentation came in the form of the fans surrounding the excellent stadiums. I would have liked to see the fans get a little more rowdy than they did. I tried numerous teams in order to see if one was more or less drunk and crazy than the other, but I was sadly mistaken – they were all about the same temper during the matches, regardless of the action. Yes, some celebrated and even did the wave occasionally, but this is football and I'm looking for some overly inebriated folks, looking to fight at the drop of a hat. I wanted pants-pee, yelling at the top of their lungs-type of fanatics because after all, this is the most wild fan base in all of professional sports.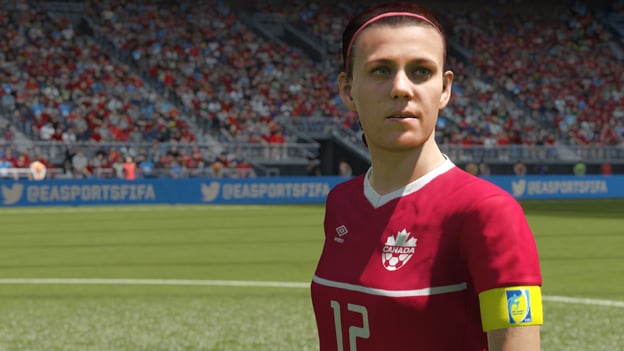 The goal celebrations are one of the more underrated and satisfying gems found within this year's title. The manner in which you can gloat after sailing one between the sticks is just plain awesome. Not only can you run around like you've just hit the lottery, as most professionals do, but you can actually string together a combination of celebrations. Yes, you can rip a wildly hilarious victory dance that is entirely customizable based on the button combinations you choose. To top it off, EA provides players with a full celebration move list within the pause menu so you can remember your epic performance for when the time is right.
A couple of cool features that I noticed after logging a few matches were the game's ability to auto adjust the difficultly-level based on how good, or bad, my initial play was. This was really appealing for a guy who hasn't been seasoned with the franchise and allowed me to start where the game felt I'd be most confortable. The other aspect that I really liked was the ability to practice a wide range of drills while the game was loading up. Rather than mindless wait for the match to boot up, players have the option to quickly sharpen their skills through a randomized set of drills. Players can choose to complete additional drills once the match fully loads or jump right in once their good and ready.
Another really awesome feature of the game was the implementation of the Women's National Teams. For the first time in FIFA's long storied history, players will now have the option to shred up the playing field with 12 of the top-ranked Women's National Teams. EA Sport went all out with this new addition by using top players from the US Women's National Team as models for their motion capture production. This brought an authentic look and feel to the women teams as I noticed they moved and played much differently than the traditional male characters. The awesome aspect about this offering is that EA allows players to use the Women's National Teams not only in traditional friendly matches as one would expect, but also in Kick Off, Offline Tournament, and Online Friendly Matches as well.
With so some much more content left to cover in Be a Pro mode, Skills Games, Ultimate Team, and Online play, gamers are definitely going to need to check this one out for themselves. Bottom line, I'm not a huge soccer fan nor have I been following the FIFA franchise as closely as I have with some of EA's other longstanding titles. However, I'm a knowledge sports fan and all sports seem to share a common bond or at least some common ground when compared with one another. When all was said and done, I truly enjoyed what FIFA 16 brought to the table. Yes, my soccer knowledge is about as good as my knowledge of cricket or astrophysics for that matter, but the game was fun, enjoyable, and provided much more value than the price tag suggest. If FIFA 16 can turn a hardcore fan of hockey into a newly minted fan of football, then you know the game has something special to offer gamers, regardless of their previous experience with the franchise.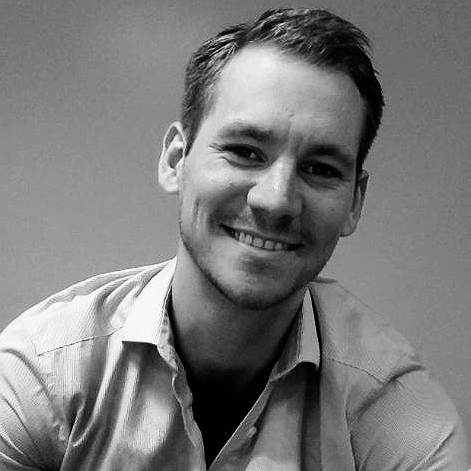 By
Patrick Tretina
Contributing Writer
Date: September 22, 2015
Game Features:


New Tackling Fundamentals - A brand new slide tackle system gives you control of slide length and offers a chance to abort mid-tackle and get back in position. There is now huge variety available in tackling options, such as Fake Tackles, In Air Standing Tackles, and Full Body Tackles.

No Touch Dribbling - Lionel Messi was motion captured to create an innovative dribble control system that gives players the freedom to decide not just how, but when to touch the ball. This completely revolutionizes 1v1 scenarios and gives players more opportunities in attack than ever before.

FIFA Trainer - Whether you're an EA SPORTS FIFA expert, or you're playing for the first time, the FIFA Trainer will help you realize your potential. Learn as you play with an optional graphic overlay (HUD) that prompts you with gameplay options depending on your position on the pitch and the level of trainer (automatic or manual).