System: PS4
Dev: Santa Monica Studios
Pub: Sony
Release: TBA
Players: TBA
Screen Resolution: 480p-1080p
Not yet assigned a final ESRB rating.
Everyone has to grow up sometime. We do this at different points in our lives, due to varying circumstances and situations we all undergo. God of War is clearly a coming of age story, but for who? The obvious answer is Kratos' son, the unnamed boy who accompanies our familiar hero in this new Norwegian setting. But in the extended E3 theater demo, suggesting Kratos is the one maturing and growing is an equally accurate statement.
The Kratos we've known is raw. He's an uncompromising soldier set on revenge. He takes no prisoners, fells all in his path, and is renowned for his Spartan rage. The man we see in God of War is different. Not totally. There are moments when you can see the man he once was. It's just below the surface. But there's an opportunity to change.
It seems as though Kratos may have been absent for at least part of his son's life. The demo begins with the child coming inside their home and taking his mother's knife. "She taught you to hunt?" There's an implication of an absence. Kratos doesn't know. This is reinforced later in the demo, when the young man and Kratos encounter a troll. As Kratos is chastising the boy for missing, the boy apologizes and explains the mother always finished the job on a hunt. Kratos' anger subsides.
A bond is developing here. People will be able to control Kratos' son with the square button. We see knowledge being gained, via on-screen prompts in the theater. The boy is following in his footsteps. Exactly in his footsteps? Who knows. I watched the two go off the beaten path, finding more items and crafting materials. I saw the boy work alongside Kratos. The boy is learning and growing closer to his father. When the two finally get the deer they'd been chasing all along, they're able to share a quiet moment together.
Kratos is growing, just as his son is. In the theater demonstration, we see Kratos' rage rising. He's eager to resort to what he knows, which is anger and violence. But he can't rely on those emotions anymore. He can't do this forever. We saw him realize this on-screen. This hints at emotional development and awareness from a man who's been long focused on his own goals.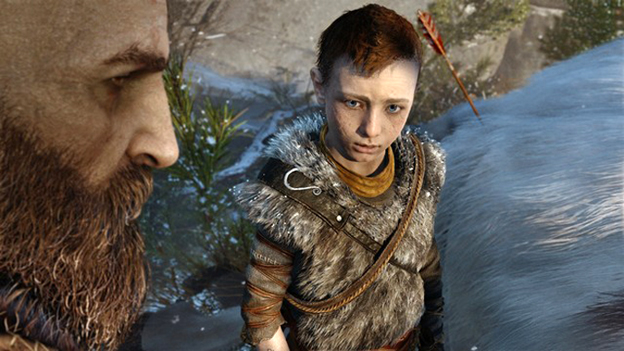 While most of the video focused on these father-son moments, it alluded to the God of War action we know and love. Kratos and his son stumble about a trash-talking troll. It spouts curses at them, calling down the wrath of Valhalla. Kratos attacks him with his trademark, flashy attacks, while his son lingers in the wings. While his son doesn't offer much support at this point, growth is the point of the game. As they both grow, perhaps he'll become a more active participant.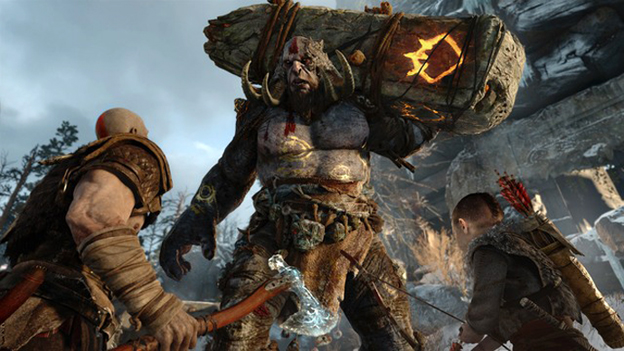 God of War has always been a mature series. Except when we said this, we used to refer to blood, gore, violence, and sexuality. This God of War is mature in an all new way. He's growing, as is his son, and I think we should all eagerly wait to see how the pair and the game develop.
BE SURE TO CHECK OUT CHEATCC'S EXCLUSIVE HUB FOR ALL YOUR E3 2016 NEWS AND INFO, LIVE FROM THE CONVENTION FLOOR. CLICK HERE!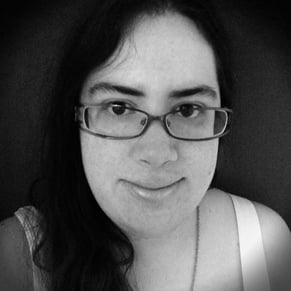 By
Jenni Lada
E3 Correspondent
Live Convention Coverage
Game Features:


A New Beginning - His vengeance against the gods of Olympus far behind him, Kratos now lives as a man in the lands of Norse Gods and monsters. It is in this harsh, unforgiving world that he must fight to survive... and teach his son to do the same.

Second Chances - As mentor and protector to a son determined to earn his respect, Kratos is faced with an unexpected opportunity to master the rage that has long defined him. Questioning the dark lineage he's passed on to his son, he hopes to make amends for the shortcomings of his past.

Vicious, Physical Combat - With an intimate, over-the-shoulder free camera that brings the action closer than ever, combat in God of War is up close, frenetic, and unflinching. Kratos' axe - powerful, magic and multi-faceted - is a brutal weapon as well as a versatile tool for exploration.