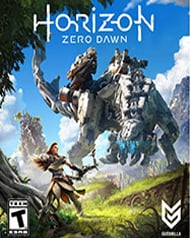 System: PS4
Dev: Guerrilla Games
Pub: Sony
Release: February 28, 2017
Players: 1 Player
Screen Resolution: 480p-1080p
Alcohol and Tobacco Reference, Blood, Mild Language, Mild Sexual Themes, Violence
Regardless of the enemy's size, Aloy will find a way to defeat them with her arsenal of craftable weapons, upgradable perks, and endless combinations. Players can take full advantage of Horizon Zero Dawn's skill tree system to upgrade her abilities in some of the most epic ways we've ever seen. I'm going to avoid potential spoilers here and let you find out first hand what Aloy is truly capable of doing. However, I can tell you the game maps out crafting weapons, gathering supplies, and how to level-up in order to gain those perks within the first few hours of gameplay.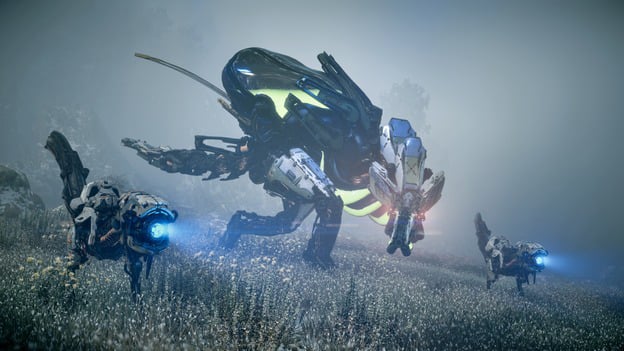 Speaking of gameplay hours, Guerrilla Games claims Horizon Zero Dawn's main missions will take roughly 30 hours to complete. However, my guess is nearly double that, as the main missions contain a significant amount of depth. I could very well be off in my estimates, as I typically take the Sunday stroll approach to completing games, but I'm convinced the total time is more than the 30-hour mark. The side missions and story elements, on the other hand, will easily stretch your entire session to at least the 60 hour mark, even if you blaze through this thing like a total boss. This game has a massive amount of content and replayability, both of which complement a solid set of controls and an even more impressive world.
When all is said and done, Horizon Zero Dawn far exceeds my expectations and is on course to be one of the best titles the gaming community has seen in a long time. A critic's review doesn't do justification to the awesomeness contained within this living work of art. It's a story-centric adventure that will certainly send you on a captivating journey from start to finish, and then some. The beautiful thing about Horizon Zero Dawn is that it truly reminds me of the first time I stepped foot into the shoes of Master Chief. This is certainly something special that must be experienced first-hand, It rightfully lands atop my list of best games in 2017.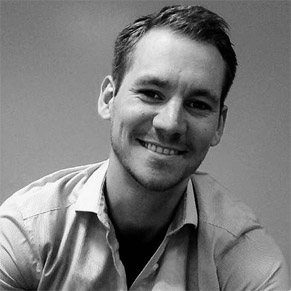 By
Patrick Tretina
Contributing Writer
Date: 02/20/2017
Game Features:


A Lush Post-Apocalyptic World - How have machines dominated this world, and what is their purpose? What happened to the civilization here before? Scour every corner of a realm filled with ancient relics and mysterious buildings in order to uncover your past and unearth the many secrets of a forgotten land.

Nature and Machines Collide - Horizon Zero Dawn juxtaposes two contrasting elements, taking a vibrant world rich with beautiful nature and filling it with awe-inspiring highly advanced technology. This marriage creates a dynamic combination for both exploration and gameplay.

Defy Overwhelming Odds - The foundation of combat in Horizon Zero Dawn is built upon the speed and cunning of Aloy versus the raw strength and size of the machines. In order to overcome a much larger and technologically superior enemy, Aloy must use every ounce of her knowledge, intelligence, and agility to survive each encounter.