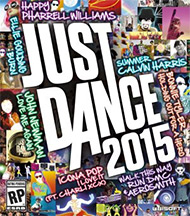 System: PS3, Xbox 360, PS4, Xbox One*, Wii U
Dev: Ubisoft
Pub: Ubisoft
Release: October 21, 2014
Players: 1-8
Screen Resolution: 480p-1080p
Lyrics
Gripes over Just Dance 2015 are few and far between, and I while I wasn't the biggest fan in the world of the actual song list (ranging from the aforementioned Lady Gaga to Miley Cyrus and Pharell Williams, with some Idina Menzel and Aerosmith for flavor), I won't let that affect my review. It would be one thing if the songs were cheap no-name garbage tracks, but these are names everyone has heard of: Rihanna, Maroon 5, Katy Perry, Will.i.am, and so on). The series makes its money putting dance routines to popular party tracks, and this iteration is no exception. Whether you are a teenager who likes to get down to some hot music in your bedroom before homework, a college kid who wants to get everyone ready for the club later that night, or a mother who wants to strengthen the bond between you and your kids, you will find reason after reason to enjoy Just Dance 2015.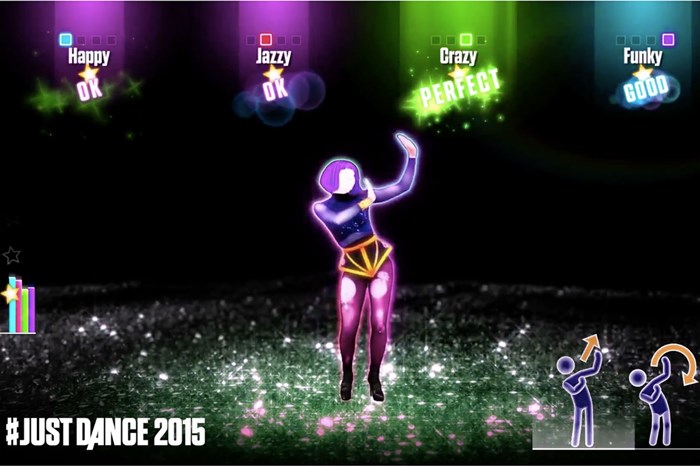 Before people jump all over me in the comments, I did in fact have the opportunity to take a look at some earlier versions (particularly 2014) of the Just Dance series to make sure my review made sense from the standpoint of comparison, and I feel confident when I say that this is more than just a quick expansion pack with some new songs. The visuals, sound, interaction with motion control—all of it feels new and fresh, and the variety of multiplayer options including the "Community Remix" that allows players (even those without cameras enabled) to "coach" the Just Dance choreographies, and the "Challenger Mode" that offers players the unique ability to dance against each other at different times (with one saving his or her dance in the system until the other is ready and able to compete as well). It's all brand new material and makes the experience that much cooler when seen for the first time.
All in all, Just Dance 2015 is a worthy title for next generation consoles that until now have been somewhat lacking in the game library department. Whether you are a series lifer who has been waiting for this version for months, or a newbie like me who wanted to just see what the hype is all about, you won't be disappointed when you fire up the game and stand at the ready to match new moves with new tracks and new high scores in the process. Just be forewarned—it took less than twenty minutes as a casual player to build up a sweat, so make sure you plan your wardrobe and company accordingly.
By
Adam Schechter
Contributing Writer
Date: October 21, 2014
Game Features:


Community Remix: Be a part of the game! With the all-new Community Remix feature, you can become a Just Dance coach who players everywhere can dance along to.

Dance Challenger Mode: Never dance alone! In the new Challenger mode, you can dance against friends and family abd top-ranked Just Dance players from around the world.