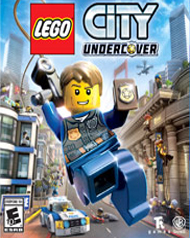 System: PS4, Xbox One, PC, Switch
Dev: TT Fusion
Pub: Warner Bros. Interactive Entertainment
Release: April 4, 2017
Players: 1-2 Player
Screen Resolution: 480p-1080p
Cartoon Violence, Crude Humor
LEGO City Undercover is bustling with activity, and every corner displays a unique setting. Each frame is dotted with spinning studs, smashable objects, and interactive spots housing a tasty brick reward. Along with subtle environmental animations and quirky NPCs roaming around, your eyes likely won't get bored. Everything gleams like it was pulled fresh from a LEGO box then dunked in a tub of polyurethane. When there isn't a whole lot going on, the frame rate runs smoothly. However, when bricks start exploding, things take a noticeable dip. This is virtually doubled with the split screen multiplayer, displaying perpetually sluggish movements during co-op no matter what either of you are doing. The cinematics are also pretty sad looking, foggy and choppy, like they were pulled directly from the original game without any touch up work.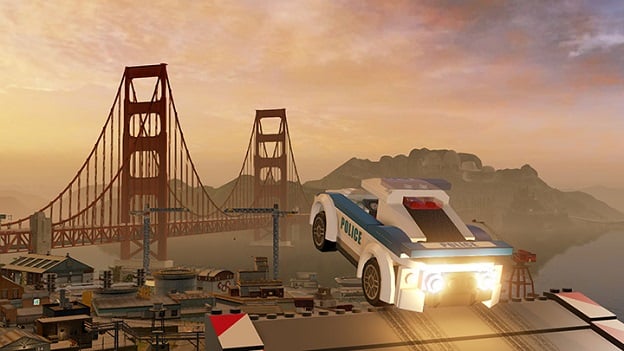 Few criticisms can be made about the sound though, and despite LEGO City Undercover not sporting any John Williams symphonies or other iconic theme songs, the Starsky & Hutch inspired music full of 70s funk guitar riffs and heavy pressure on the wah pedal play perfectly with this classic cop campaign. Even more delightful is when the soundtrack is muted and the ambient noises of the bustling city and tucked away natural corners deliver authenticity and serenity through your speakers. The voice acting is also top notch, with every humorous punchline nailed from start to finish.
LEGO City Undercover is an original, hilarious, and action-packed adventure that provides ample freedom and endless activities. It is apparent, however, that despite its revolutionary features back in 2013, the remastered version shows that many elements need retooling to be on par with current LEGO video games. It's simple fun for one or two players, but the $60 price tag is a little steep to warrant a day one purchase. I'm rooting for its success, however, as I would love to see strong support that would get Warner Bros. and TT Games pondering a sequel.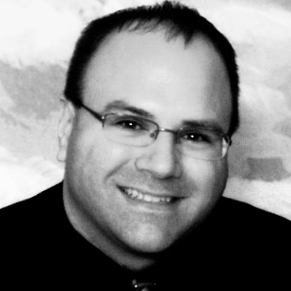 By
Sean Engemann
Senior Contributing Writer
Date: 04/06/2017
Game Features:


BECOME LEGO CITY'S FINEST - Assume the identity of undercover police officer, Chase McCain, and track down the fiendish Rex Fury to finally put an end to his city-wide crime wave.

EXPLORE THE CITY - With more than 20 distinct districts to investigate, LEGO City is a bustling metropolis that is ripe for exploration and filled to the brim with people on the streets to interact with, criminals to take down and hundreds of collectibles.

BE A MASTER OF DISGUISE - As a man of many talents, Chase McCain has eight disguises to choose from, each with unique skills and abilities to infiltrate every corner of the city, allowing him to access places a regular old officer can't.

OVER 100 VEHICLES - In LEGO City, every vehicle on the street can be commandeered with more than 100 to choose from so players can get behind the wheel of sports cars, motorcycles, helicopters and more to chase down criminals or take a leisurely ride through the urban jungle to check out the sights.