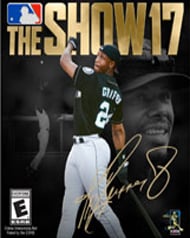 System: PS4
Dev: SIE San Diego Studio
Pub: Sony Interactive Entertainment
Release: March 28, 2017
Players: 1-4 local and 2-8 online
Screen Resolution: 480p-1080p
Content is generally suitable for all ages.
MLB The Show 17 Pitches a No-Hitter in the franchise's Best Title Yet
by Patrick Tretina
This year's installment of MLB The Show is certainly a special one for me. For starters, perhaps my generation's most polarizing player, Ken Griffey Jr., graces the cover and rightfully props the Retro Mode. Secondly, my Cubbies finally broke the longest championship drought in the history of modern sports. I hugged my old man and braced for the ground beneath us to split into two, signifying the end of the world as we knew it. Fortunately, the world didn't end and the Cubs still rightfully owned the World Series trophy when I woke up the following morning. Finally, MLB The Show 17 brought me right back to the 200-level seats in Wrigley Field, as a young version of myself sat gleefully with his beat up old Cubs hat and oversized mitt passed down from my older brother. This year's edition is without a doubt the greatest baseball simulator ever created and reminds us exactly why we journeyed to the ballpark in the first place.
After spending some quality time with MLB The Show 17, I'm really impressive with the title from top to bottom. To be perfectly honest, I was a bit skeptical the game would live up to expectations, especially since MLB The Show 16 was such a significant milestone for the franchise. It literally tied up every loose end from MLB The Show 15 - clunky gameplay, shallow game modes, and an average presentation - and finally brought it all together. At least, that's what we thought last year, until now. In true Sony fashion, they never cease to defy expectations as MLB The Show 17 goes above and beyond.
I won't bury the lead on this one, although I may have already done so as I'm nearly 300 words in. Nevertheless, MLB The Show 17's most captivating addition is the completely revamped Road to The Show. This "live the life" game mode, dubbed Pave Your Path, has been overhauled in favor of a documentary-style presentation. Player's choices, both on and off the field, will have bearing on their future as a baseball pro. This nonlinear model is truly unique to the player and will bend and flex as choices are made from Single-A all the way up through the majors. You can take the advice of your minor-league advisor as you work your way into the greatest right fielder in history, or tell him to pound sand and do it your own way - the choice is entirely up to you.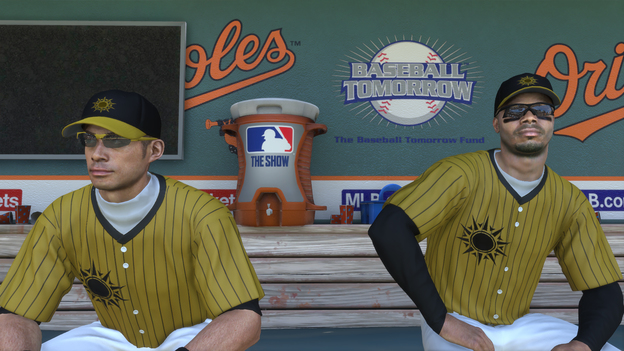 You'll see a few twists and turns along that way that will either harden you into a solid pro or expose your weaknesses and keep you locked in the minors until your contract becomes null and void. From the very get-go, your Road to The Show player will be challenged and it will be your call on how you handle yourself. Be careful though, your first meeting with your new GM might just land back in Juco. Either path you decide to take will present an entirely unique offering that hasn't quite been perfected by MLB's predecessors. This game mode should provide some authentic drama along the road to becoming the best. Either go for glory or settle for career minor leaguer - it seemed to work for my old buddy from high school.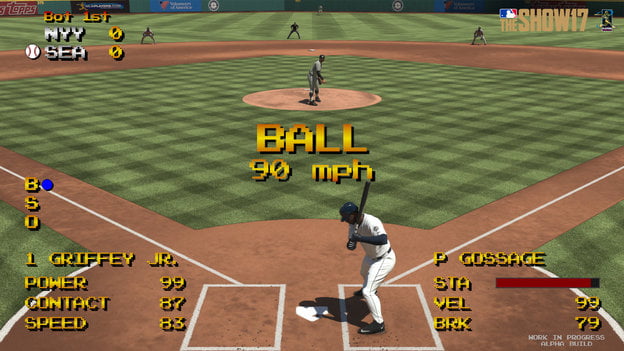 The MLB The Show 17 core gameplay has been further refined this year with several additional bat animations added, three separate control types for each facet of the game, and a brand new set of field throwing mechanics, which are much more efficient and accurate this time around. Ball physics, in particular, have also been significantly upgraded as well. Curving and slicing grounders shooting down both the first and third baseline are present, along with bloops, the always-frustrating Texas-leaguer, and the short-stop's nightmare of topspin line drives. Ball physics also include a brand new varied ball path system, which actually takes into account bat speed, pitch type, and velocity when determining the ball's outcome. It's unreal to think the game's engine calculates all that with flawless effort. The gameplay upgrades alone are worth the price of admission.