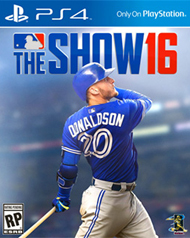 System: PS4, PS3
Dev: San Diego Studio
Pub: Sony
Release: March 29, 2016
Players: 1-4 local, 2-8 online
Screen Resolution: 480p-1080i
Content is generally suitable for all ages.
The Show Proves It's the Greatest Baseball Sim Ever
by Patrick Tretina
There's something so pure and beautiful about the game of baseball that other sports can't quite capture. The crack of the bat, the smell of the freshly cut grass, the hotdog vendors, and even the strange allure of coaches wearing uniforms all add to the mystique that surrounds the game. MLB The Show 16 certainly captures the essence of America's favorite pastime – so much so, that this might be the best baseball simulator to ever hit the video game platform.
After logging some serious time with MLB The Show 16, at least 50 games and nearly 30-35 hours of gameplay, I'm really impressive with the tile from top to bottom. The amount of depth contained within this year's title is absolutely ridiculous. Not only did San Diego Studio add hundreds of new player animations, home run and team celebrations, more authentic fielding mechanics, a stunning set of visuals, and a wealth of baseball legends, but they also beefed nearly up every game mode.
The most exciting revamped mode within this year's title is, without a doubt, Road To The Show. This upgraded experience allows gamers to create a player from the ground up, customize his skills and abilities through in-game earned credits, and take him from Single-A ball all the way up through the majors. Gamers can also earn and activate unique gameplay perks all while experiencing MLB The Show 16's new, streamlined gameplay logic. It lets you simulate unnecessary parts of the game that don't involve your created player, so you can spend more time shelling opposing pitchers and less time watching the bottom of your team's lineup whiff at pitches in the dirt.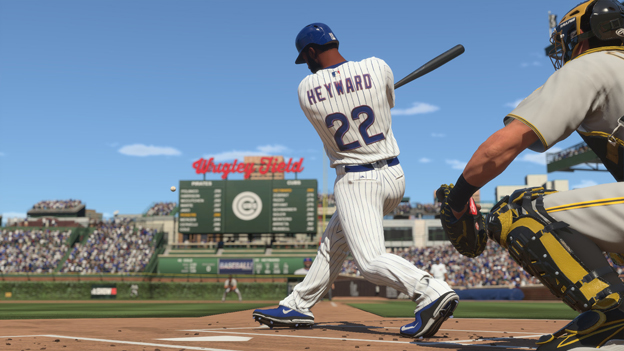 Conquest mode adds an entirely new layer to your Diamond Dynasty franchise by allowing gamers to take your custom team through all of North America in an effort to become America's most popular ball club. The main objective of Conquest is to beat teams around the US in an effort to gain as many fans as possible. Once fans have been acquired, players can position their fans into specific territories across the US, all in an effort to blanket the entire country with your specific team's fans.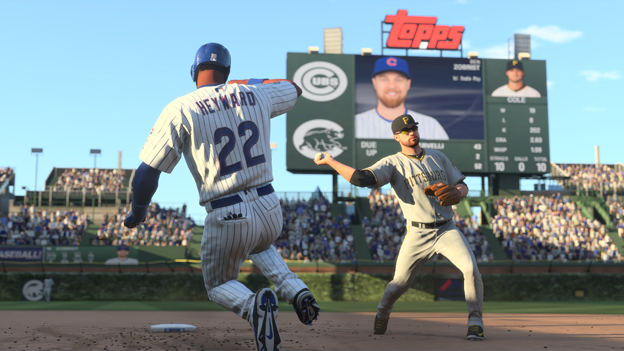 If baseball's version of Risk isn't quite your cup of tea, then perhaps Battle Royal is more to your liking. Once again players can take their hard earn franchise form Diamond Dynasty on the road. However, this time players will take their squad into a series of online tournaments. Earn rewards, additional players, and team items with each victory on the diamond. Fight your way through the PSN community on your way to become a dominant franchise both online and off.