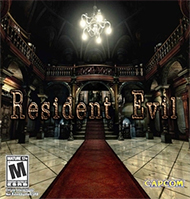 System: PC*, PS4, Xbox One
Dev: Capcom
Pub: Capcom
Release: January 20, 2015
Players: 1
Screen Resolution: 480p-1080p
Intense Violence, Language, Gore, Frightening Images, Drug Use
In terms of audio, the one thing that I feel like they could've stepped up their game on was the voice-overs. They still felt pretty stale and old-school in their presentation and there were still moments of Shatner-y goodness when the words coming out of a character's mouths were as staccato and choppy as some of the mouth animations still were. But I can tell you without any doubt that this in no way detracts from the game itself and was not something that would've made me quit playing. In fact, it kept the cut scenes kind of endearing in a way. It gave this polished new baby and old voice that kept things grounded in the original.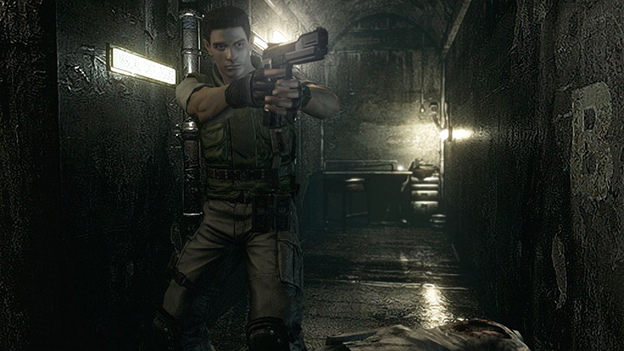 I can't lie to you and say that I was excited about playing this game at first. I was not. In fact, the only HD re-master I have enjoyed in any real capacity was the FFX HD re-master from Square. But apart from that, most HD remakes have been terrible, clucky, and completely unsatisfying. But thankfully Capcom did enough with this one to make it hands-down one of the best HD re-masters I have ever played. I loved this title from the day I played it the very first time. And this remake makes me realize that we owe so much to this franchise, even if it has lost its way in recent years.
The bottom line is that this game is definitely worth the twenty dollar price tag. For those of you that want to experience Resident Evil the way it meant to be experienced, you need to grab this game up. For those of you who have no idea what I am even talking about, you owe it to yourself to see where survival horror really began. And to those of you just looking for a way to relive the glory days and play something from yesteryear that you loved so much but are afraid a remake would tarnish the memory, fear not. This time, Capcom didn't let us down. RE: HD is one of the best remakes out there and they couldn't have picked a better game to nail it on than this one. So take a trip back to the mansion and remember what it's like to get the crap scared out of you. This game still made me jump… even after all these years.
By
Travis Huber
Contributing Writer
Date: January 19, 2015
Game Features:


Graphics totally redone in amazing HD format.

Updated control scheme for gamers new to the series or just wanting a new experience with an old favorite.

Ability to play through the game in both the old and new graphical and control formats

New soundtrack that adds to the already intense action and atmosphere.

New widescreen mode shows off the graphics updates.