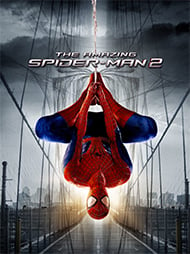 System: PC, PS3*, Xbox 360, PS4, Xbox One, Wii U
Dev: Beenox
Pub: Activision
Release: April 29, 2014
Players: 1
Screen Resolution: 480p-1080p
Mild Blood, Mild Suggestive Themes, Violence
The graphics are incredibly mediocre, stuck deep in the uncanny valley. Faces look completely bland and emotionless, almost mannequin like. However, when Spidey is in his costume, you don't see how horrible the facial animations are, so that's something. Animations are stiff and jarring and don't feel realistic at all. When Spidey flips through the air it kind of looks like a Tony Hawk's Pro Skater glitch. New York City, however, looks awesome. Al control issues aside, the ability to swing between buildings and drop into alleys just looks awesome. It really gives you a rush as buildings zoom past you.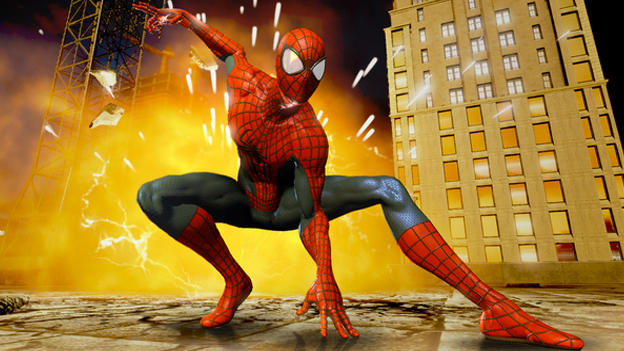 And that's really the best part about The Amazing Spider-Man 2, the tone. It really looks and sounds like Spider-Man, specifically like the old Spider-Man animated series. The problem is that it doesn't feel like Spider-Man. It feels like baby's first God of War or Batman Arkham Asylum Jr. There's just something phenomenally "dry" about the whole production, and that's probably my biggest complaint.
This isn't a game production made from the ground up. This isn't a labor of love or a risk of innovation. It's just another action game with a coat of Spider-Man paint. If that's all you want, then feel free to pick it up, but don't expect anything profound. In a way, Spider-Man hasn't had a truly good game since Maximum Carnage for the SNES and Genesis, and as long as Spidey keeps showing up in movie tie-ins, we likely won't see another quality Spidey game for quite some time.
By
Angelo M. D'Argenio
Contributing Writer
Date: April 29, 2014
Game Features:


Play as Peter Parker: Play as Spider-Man's citizen alter-ego persona as you investigate the motivations of multifaceted villains.

All-Star Villain Cast: Wide cast of Spider-Man universe and movie villains, each with their own unique boss battle encounters.

All-New Web Arsenal: New web-swing mechanic includes expanded web-shooter capabilities and chemical properties that allow you to freeze and blow up items on impact.

Expansive NYC: Explore and take on villains in a more expansive Manhattan cityscape than the previous Amazing Spider-Man.

New Heroism System: "Hero or Menace" system rewards you for acting as Spider-Man by stopping crime and saving citizens, but face the consequences if you don't keep down crime rates.

Advanced Combat and Upgrades: New abilities and expanded fast-paced, acrobatic combat moves bring players up close and personal as Spidey takes down foes.