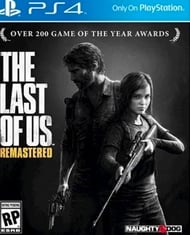 System: PS4
Dev: Naughty Dog
Pub: Sony
Release: July 29, 2014
Players: 1 (2+ Online)
Screen Resolution: 480p-1080p
Blood and Gore, Intense Violence, Sexual Themes, Strong Language, Use of Alcohol
Usually, I'm not one to say that improved graphics somehow changes the feel of a game, but that's exactly the case here. The improved graphics make the game feel more real. When blood splatters out of a more high-def model, it feels a lot less like a digital enemy and a lot more like a person. The main characters feel more like people too. Looking at the injuries that the characters receive, the gashes on Joel's head, the bites on Ellie's arm, all of them look more realistic and thus have more gravity to them. The increased graphics make the game feel, well, more horrible. It makes you cringe every time someone gets pistol whipped or shot or… anything.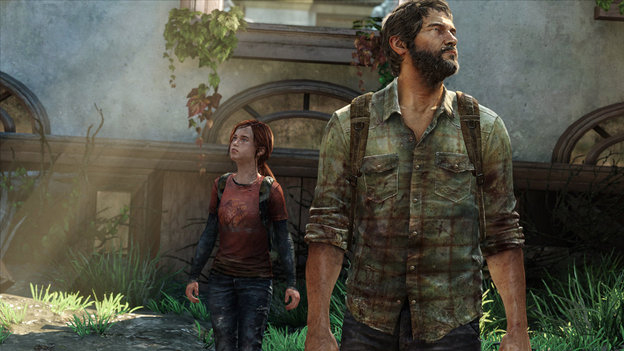 Man… The Last of Us is a depressing game. If there's any flaw here it's that The Last of Us just isn't the same on a second play through. That really has nothing to do with the quality of the remaster, but rather the themes of the game itself. Those "holy crap" moments where people die and huge plot revelations are made just don't hit you the same way. Moments where you were almost brought to tears or were kept up at night, hating yourself for the things you did, are now just observed passively, like a movie goer. It just doesn't draw you in like it did when the game first released. So maybe what I'm saying is The Last of Us: Remastered isn't depressing enough.
Simply put, The Last of Us: Remastered is just better than the PS3 version. If you are lucky enough to be experiencing The Last of Us for the first time, then you are in for an amazing treat. If you have already purchased the original game, then still consider picking this up. Heck, trade in your PS3 version if you can. This is by far the definitive version of the game, and if you can get the price reduced even a little bit it's likely worth your money.
By
Angelo M. D'Argenio
Contributing Writer
Date: July 29, 2014
Game Features:


Winner of over 200 Game of the Year awards.

Explore a brutal post-pandemic world, fully realized with the power of PlayStation 4 system.

Includes all DLC packs: over $30 in value.

In-game cinematic commentary from the cast and creative director.