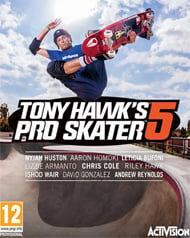 System: Xbox One, PS4, Xbox 360, PS3
Dev: Activision
Pub: Robomodo, Disruptive Games
Release: September 29, 2015
Players: Single-player, multiplayer
Screen Resolution: 480p-1080i
Blood and Gore, Crude Humor, Language, Mild Violence, Tobacco Reference
Tony Hawk Shows His Age in Pro Skater 5
by Patrick Tretina
There's a perfectly reasonable explanation behind why Activision neglected to provide review copies of Tony Hawk's Pro Skater 5 to any major press outlets, because the game is straight up awful. Imagine heading back to your folks' house, years after you've moved out and made something of yourself, to stumble upon an old box in the basement with your name scribbled in capital letters and the words "childhood memories" etched in equally terrible hand-writing just below that. Instead of finding the shades of your youth in awkward pictures and weathered old mementos, you find a large pile of dog poop, perfectly centered in the box as if someone wanted you to find it this way. That's exactly how Pro Skater 5 made me feel, and I can't help but think Activision doesn't care one way or another.
I've been a huge fan of the franchise since the initial title debuted on the Nintendo 64 back in the spring of 2000. Pro Skater absolutely changed the way I viewed video games as a whole and was essentially the spark that led to my eventual position as a reviewer. I fully immersed myself into video gaming culture following the endless hours of gameplay spent shredding up the streets of Pro Skater's Chicago and the forbidden grounds Roswell's. I've played every single extreme sports title that drew on the name of the man that revolutionized skateboarding and I've never been disappointed by any offering within the series, until now.
My initial reaction was a mixture of shock, disappointment, and confusion - sprinkled with a dash of anger and regret for my fellow gamers that waited so long for this title to launch, just to flush their $60 down the drain. The graphics are terrible, the controls feel like I'm riding in my grandmother's wheelchair, and the replay value is pretty much nonexistent in the rehashed game modes and challenges from yesteryear. I can't help but wonder what the developers were thinking and if they eventually got to a point where they just stopped trying.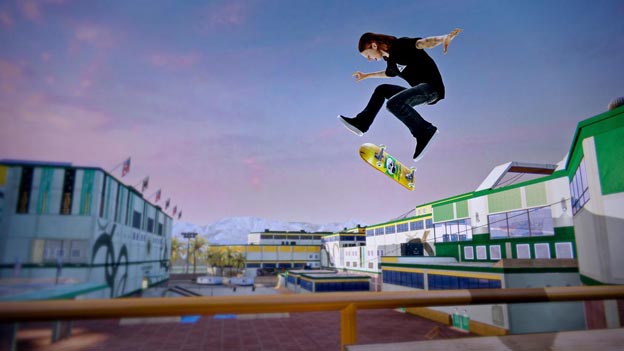 The game feels very similar to the older Pro Skater versions, so much so that I couldn't help but reach for my dusty old N64 controler for some one-handed skating terribleness, but I quickly realized what decade I was in. The physics of the gameplay are not of this world and feel as if my character has a pile of stone blocks taped to his dirty skater pants. Similarly, the overall controls feel clunky and would probably be better utilized on an iPad rather than a next-gen console controller. The environments don't feel genuine underneath my skateboard but feel smooth, blocky, and very predictable.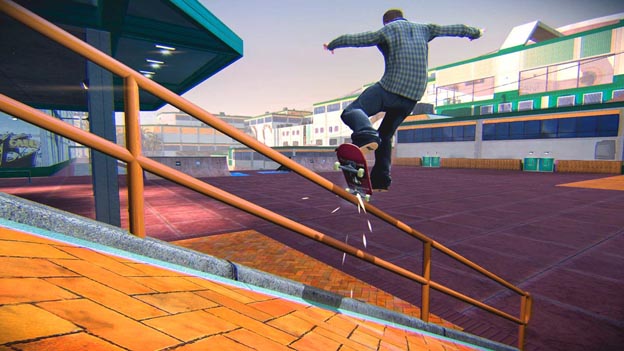 The graphics that complement the weak controls are just as disappointing. For whatever reason, the developers decided to opt for a more 2.5D viewpoint rather than the traditional display gamers expect to see from a full-priced next-gen console game. The character models are poorly rendered, I think by choice, and the skate parks look like they were flushed out in a weekend. The lack of rendering detail is offensive and the mobile-type visual presentation just doesn't work for me either. Perhaps the development team was attempting to try something new and failed epicly, or they figured this game was going to be terrible from the start and it would be much easier to code this basic visual model in the long run. Either way, it makes it extremely difficult to immerse yourself within the game as a result.