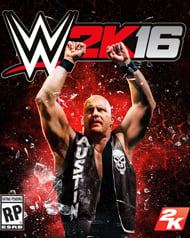 System: PS4, Xbox One, PS3, Xbox 360
Dev: Visual Concepts/Yuke's
Pub: 2K Games
Release: October 27, 2015
Players: 1-4
Screen Resolution: 480p-1080i
Blood, Language, Suggestive Themes, Use of Alcohol, and Violence
I wish I could say the same for non-custom characters. There are times when the Superstars, Divas, Managers, and Announcers of WWE 2K16 don't look quite right. Sometimes, they're stiff, wooden marionettes. The characters plod along and occasionally lumber around the ring, which is fine for people like Andre the Giant and the Big Show, but doesn't make sense for Daniel Bryan or Stephanie McMahon. But that's nothing compared to the visual disconnect. The characters look great during their entrances, but there are more than a few characters who look completely different once they're in the ring. Cactus Jack is one of the few whose likeness remains intact, but others aren't so lucky. When the Bella twins walk in, they look so much like themselves, but then the match begins and you're like, "Who are those chicks?"
This might make people a little less upset about the WWE Divas Bayley, Becky Lynch, Charlotte, and Sasha Banks having been left out of the game. Even if they had been included, they probably wouldn't have looked much like themselves once a match begins. On the plus side, the robust character creator does make it easy to put them in the game and the ability to browse people's shared creations means you could grab those excluded from someone who already put the time into adding them.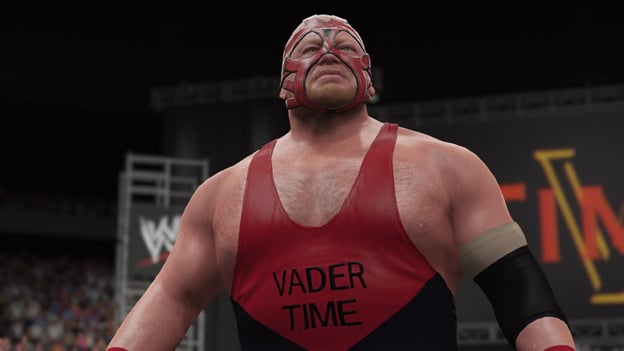 Aside from some rather jarring visuals as WWE 2K16 dips into the uncanny valley, the only other issue some might encounter when playing offline is a little repetition. The WWE Universe and MyCareer suffer from this affliction most, as some matches begin to blend together and feel a little too much alike. Especially since the after-match interviews with Renee Young are very generic. She always has the same expression locked onto her character's face and a character offers the same canned responses every time.
Still, WWE 2K16 does so many things right that a little forgiveness is in order. Everyone involved seems to recognize that mistakes were made with WWE 2K15 and went out of their way to send the series in the complete opposite direction. The disconnect between character's appearances and occasional stiffness speaks more to a lack of polish than effort, and the result is a generally positive experience that helps renew faith in yearly WWE installments. In fact, WWE 2K16 is so comprehensive, I imagine people will have trouble finding reasons to upgrade to WWE 2K17 next year.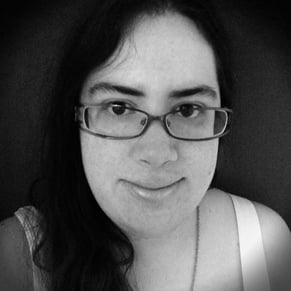 By
Jenni Lada
Site Liaison
Date: October 28, 2015
Game Features:


The biggest roster in WWE video game history! Play as over 120 unique characters and Raise Some Hell with your favorite WWE and NXT Superstars, Divas, Legends and more.

As Link, buddy up with two other Link characters and cooperatively solve inventive puzzles to progress through the game.

Relive and play through some of the most iconic WWE matches and moments of all-time in 2K16's single player story campaign, 2K Showcase. Complete objectives to unlock legendary characters, gear, match types, and unlockables from WWE history.

Utilize 2K's best-in-class Creation Suite to develop your WWE Universe, including options to create, customize and compete with unique Superstars, Divas, Arenas, Shows, Championships and more. Upload your creations and share with the WWE Universe online!

Define your legacy in MyCAREER, competing in epic matches and making critical choices while rising through the ranks from NXT to WWE, to earn a spot in the WWE Hall of Fame. Train, compete against others, and now define your character in personality-driven interviews and through the forging of alliances and rivalries.

For the first time ever, WWE 2K16 will feature a 3-man commentary featuring Michael Cole, John 'Bradshaw' Layfield and Jerry 'The King' Lawler! With thousands of additional commentary lines in the game this year, 2K16 will feature the most authentic WWE commentary to date.