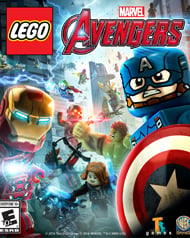 System: PlayStation 4, Xbox One, PlayStation 3, Xbox 360, Wii U, PlayStation Vita, Nintendo 3DS, Microsoft Windows
Dev: TT Games, TT Fusion
Pub: Warner Bros. Interactive
Release: January 26, 2016
Players: Single-player, multiplayer
Screen Resolution: 480p-1080i
Cartoon Violence
The city of Lego Marvel Manhattan is expansive and there's a ton to see, do, and unlock. There are seven other open hub areas throughout the game that offer additional variety – everything from Asgard, to South Africa, to the S.H.I.E.L.D. base – but you'll find that the majority of your time will be spent among Manhattan's city streets, especially when you want to play around with faster moving characters or heroes who can fly. It's basically an enormous playground with puzzles, secrets, quests, and petty criminals who need a whoopin'.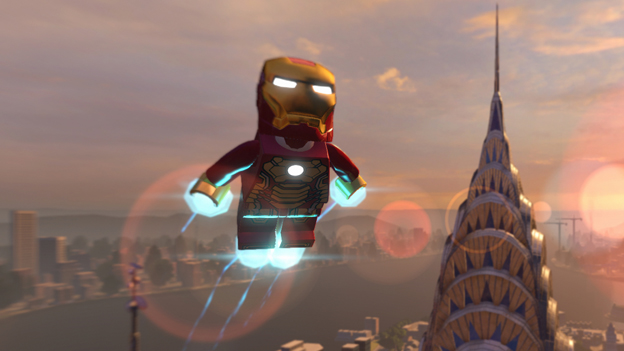 You'll also find in Manhattan that it becomes slightly more obvious that this game was simultaneously developed for pretty much every major current and last-gen platform, as the visual engine doesn't seem as optimized as it should be; textures and objects pop in regularly, and you can typically see the draw distance horizon plainly as you move about. This didn't detract at all from the overall experience, and most of the effects, environments, assets , and animations look great. I never noticed any dips in framerate no matter how intense the on-screen action became, so that was nice.
If you're a huge Marvel fan or a huge Lego fan – and especially if you're both – it's a no-brainer: get this game. You're going to love everything about it. I tend to fall on the casual side of the spectrum in my Marvel and Lego fandom, but I am a fan of great games. I'd say that for people like me, this is a really good game, but it's not as great as I hoped it'd be. I was absolutely delighted by the trademark TT Games humor and playfulness, and I absolutely intend to spend many hours in the game's free mode playing with my favorite superheroes and looking for Stan Lee in every single stage (he makes several priceless cameos). Several obtuse, tedious, or otherwise frustrating objectives and some level flow issues keep me from giving this an unreserved recommendation, but like the movies on which it's based, Lego Marvel's Avengers is a wild ride that many will come to cherish and want to revisit again and again.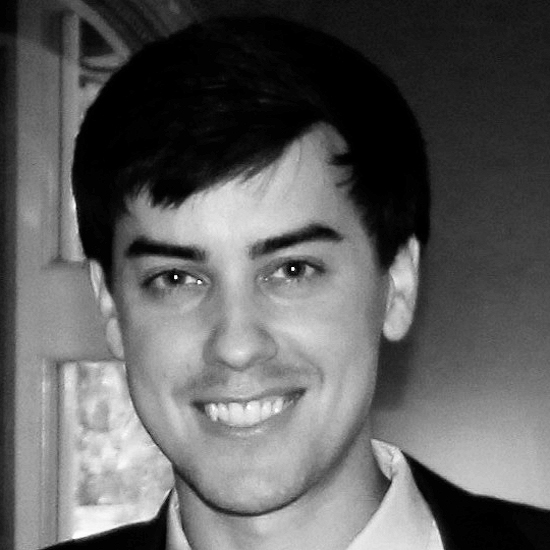 By
Matthew Hayes
Contributing Writer
Date: January 27, 2016
Game Features:


Experience the Blockbuster Action from the Avengers Films - Relive the most amazing moments from the Marvel Cinematic Universe, including the famed Battle of New York between the Avengers and Super Villain Loki as seen in Marvel's The Avengers, experience the epic action from Marvel's Avengers: Age of Ultron with The Avengers, Quicksilver, Scarlet Witch, Vision and Ultron, journey through familiar Marvel cinematic locations and more, all with a splash of classic LEGO humor!

Diverse Roster of Characters - Play and unlock more than 100 new characters that have never appeared in a LEGO game before, including Super Heroes and Super Villains from the Marvel Cinematic Universe, as well as classic Avengers characters featured in Marvel Comics.

Variety of Iconic Marvel Cinematic Locations - Adventure through iconic settings from the Marvel Cinematic Universe as seen in Marvel's The Avengers and Marvel's Avengers: Age of Ultron, while also experiencing playable content and locations from additional Marvel Studios blockbusters, including Marvel's Captain America: The First Avenger, Iron Man 3, Thor: The Dark World and Captain America: The Winter Soldier.