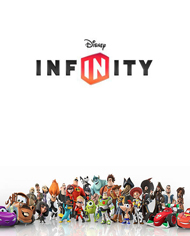 System: Wii U*, PS3, Xbox 360
Dev: Avalanche Software
Pub: Disney Interactive Studios
Release: August 18, 2013
Players: 1-2
Screen Resolution: 480p-1080p
Cartoon Violence
Considering the scope of the areas as well as the general "cartoon action-figure" aesthetic Disney was going for, the rough edges of backdrops and character models can be forgiven. The particle effects for the experience-boosting Sparks you collect are textbook Disney magic, and the vivid color palette throughout is always welcoming when you boot up the game. The framerate will periodically drop from time to time, usually when something is loading in the background, but too many simultaneous animations also contributes to the screen stutter.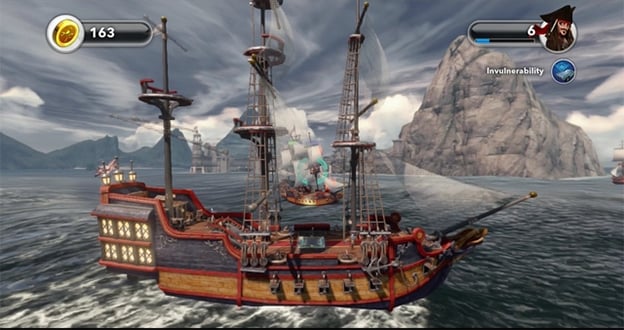 The soundtracks are pulled from many of the film orchestrations, with subtle melodies in between missions and crescendos during the climactic moments. However, like some of the gameplay elements, the audio does get redundant, and you'll wish for a few more tracks on the playlist. In the Play Sets, many of the key characters are fully voiced and well delivered, though it is a shame that your character is limited to one-line anecdotes.
Running through your creations in the Toy Box is infinitely more fun with another player. A creative team can brainstorm limitless possibilities, and the creative tools are designed with the idea of fashioning obstacle courses, sports matches, racing tracks, and off-the-wall adventures for others to behold and enjoy. However, with only the Starter Pack, multiplayer play is limited to the Toy Box and character-specific mini-games. Each Play Set only works with an appropriate character from that universe, thus Sully cannot join Jack in taking control of the Caribbean. Separate character packs would need to be purchased in order join forces in the Play Set campaigns.
Despite the heavy criticisms that will likely have me stoned by the faithful, Disney Infinity is still an incredibly fun game with plenty of content and a near boundless canvas for your ideas in the Toy Box mode. Many of the technical glitches can be fixed with patches, and future Play Sets may hold some new features that make each campaign a unique experience that begs to be played. Although Disney Infinity is but a baby just born, I have good feeling it will grow into something truly remarkable.
By
Sean Engemann
Contributing Writer
Date: August 26, 2013
Game Features:


Unprecedented Creative Play – Featuring a virtual "Toy Box" and a vast, open-world environment, players can create their own stories and customize their adventures combining characters, environments, gadgets, vehicles, and more. The possibilities are truly infinite, as Disney will add new additions from the company's vast library of entertainment properties.

Infinite Storyline Possibilities – Disney prides itself on its storytelling culture, and for the first time ever, Disney Infinity will put the story creation into the hands of consumers. Players will be able to create their own adventures in an open-world environment. Infinity will give players unprecedented freedom for creative play.

Multiple Franchises Across All Platforms – Disney Infinity introduces an all-new universe, featuring a toy-inspired art style where multiple Disney franchises and characters can exist and interact in one game and across Xbox 360, PS3, Wii, Wii U, 3DS, PC, and online, as well as on smart devices, including tablets and mobile phones.