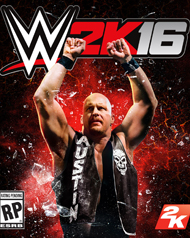 System: PS3, PS4, Xbox 360, Xbox One, Wii, Wii U, 3DS, iOS
Dev: Yukes Co.
Pub: 2K Sports
Release: October 27, 2015
Players: 1-4, Network 2-6
Screen Resolution: 480p-1080p
Blood, Language, Suggestive Themes, Use of Alcohol, Violence
Learning from the Legends
by Jenni Lada
When it came to WWE 2K15, the PlayStation 4 and Xbox One versions of the game were lacking. A surprise, given the newest version on the best platforms should have been more impressive than the ones on the last generation. After all, if the older versions could have over 100 Create a Wrestler characters and more than 6 characters in the ring, you'd expect the newer hardware to match it. But it didn't, only allowing 25 CAWs and 6 characters in a match at once. That isn't even addressing the overall roster that didn't pass 70 characters. Fortunately, even when only 90% complete, WWE 2K16 seems to right the previous installment's wrongs.
To start, there are 120 playable characters that can be used in multiple match ups. If you only want a quick fight against a friend (or virtual friend), 1 on 1, 2 on 2, Triple Threat, Fatal 4 Way, 6 Man, Royal Rumble, and Handicap matches are all available. Each one has multiple options to further customize the experience. For example, the 1 on 1 bouts offer the most variety, as they can be Normal, Falls Count Anywhere, Iron Man, Submission, Extreme Rules, Table, No Holds Barred, Last Man Standing, Ladder, TLC, Steel Cage, or Hell in the Cell matches. Add a manager to the mix, and you're in for a good time. Royal Rumble offers fewer options, but shows Yukes has made amends for the previous 6 character limit by allowing for 10, 20, and 30 man fights.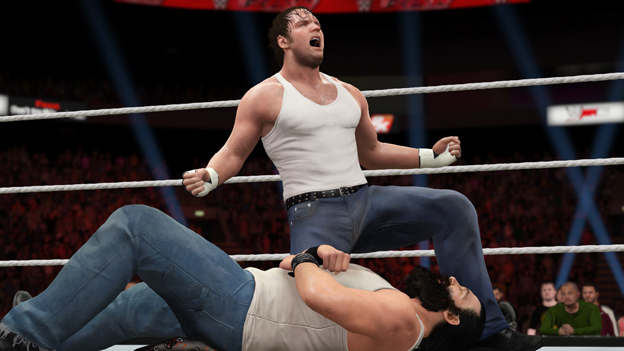 Probably the most fun I had playing the early build was spent exploring these matches. A friend and I decided to go with various themes for each fight. For our Steel Cage match, we each had to pick wrestlers with majestic mustaches. (Ravishing Rick Rude ended up facing Simon Gotch and winning.) In another, the wrestlers had to have character portraits where they were really happy to be there. With so many people immediately playable, it was the only option that really made sense at the time.
The match ups themselves felt noticeably different than WWE 2K16. The drastically reduced chain wrestling mechanic is welcome, as it's shifted from happening too often to a once-a-fight occurrence. In WWE 2K15, there were times when the minigame felt as though it kept popping back up. As a result, it didn't feel as though I was constantly attempting to gain the upper hand in the rock/paper/scissors match of moves.
The reversals system, however, didn't feel as welcoming. You have five reversals immediately available. They can be used if the trigger indicator appears above your character's head onscreen and gradually replenish over time after use. The problem in the preview build of WWE 2K16 is that the timing is a little persnickety. I was told my inputting of the move was either "too fast" or "too slow" 75% of the time. Perhaps it's a situation where experience will provide more insight, but it was initially discouraging.
Fortunately, there was one element to immediately help my spirits rebound as I went through WWE 2K16. Create a Wrestler has been improved vastly for this generation's installment. There are 100 character slots for original creations, and three save slots in My Career to take the Create a Wrestler characters through their paces. A CAW character has 128 points, and certain customization elements might require points for use. As an example for the sorts of options available to a male wrestler, I had 105 hairstyles, 12 kinds of eyebrows, 80 sorts of facial hair options, 9 kinds of eye makeup, 4 different lipstick options, and 10 marks and scars. That only covers the face options, and doesn't even get into clothing and gear options for original creations. The diversity means someone could easily create 100 unique characters.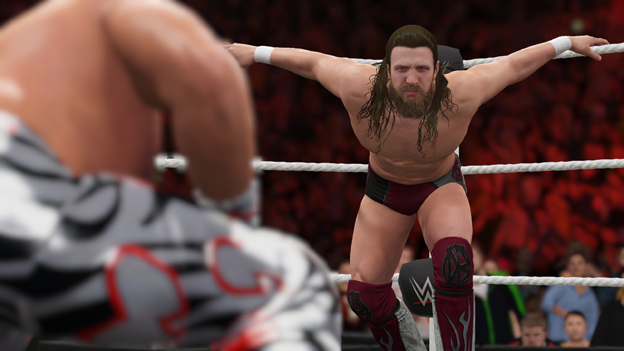 Those looking to Create a Diva will find a similar array of options available. As an example, I very easily created Gamora from Guardians of the Galaxy, in WWE 2K16 with the immediately available options. As an example, there were 35 kinds of hair, 6 kinds of eyelashes, 15 eyeshadow varieties, 45 piercing options, and 6 sorts of lipsticks. There isn't as much to do, but then the custom Divas can't go through their own My Career mode and only participate in regular match ups.
Which is a shame, because My Career really has some interesting elements to it. In the early build of WWE 2K16, it was possible to start climbing the ranks, make allies and enemies, and conduct interviews that would influence the character's personality, reception, and whether he was a face or heel. When a show's layout appeared, the original character would be scheduled to appear in one match. However, it would be possible to run in during another match, either at the beginning or halfway point, to exert influence.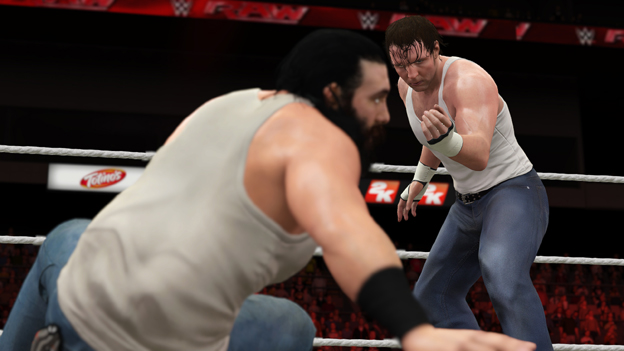 That, combined with after match interviews where 2 to 4 response options were available, allowed a personality to take shape. If it helps, think of it from the Mass Effect perspective. The additional interactions can help shape a Create a Wrestler as a paragon or renegade.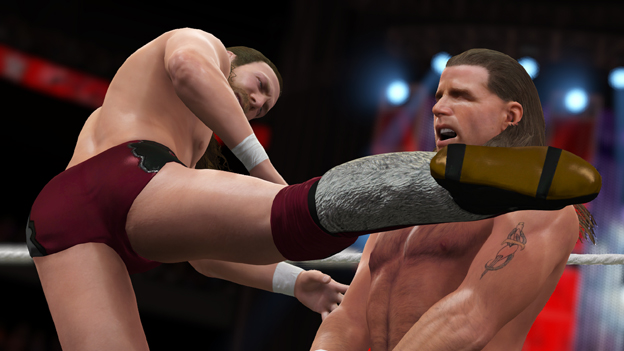 Perhaps the most important takeaway is that WWE 2K16 is trying to improve. Yukes seems to understand that it let players down with WWE 2K15's smaller character roster, limited Create a Wrestler options, and match limitations on current generation consoles. All indications suggest a move to something more comprehensive, which will hopefully lead to a more impressive final product later this month.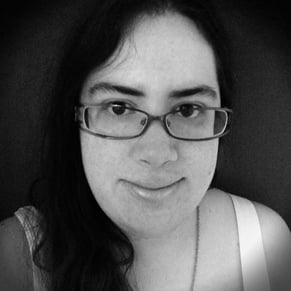 By
Jenni Lada
Site Liaison
Date: October 8, 2015
Game Features:


Biggest Roster in WWE Video Game History: The biggest roster in WWE video game history! Play as over 120 unique characters and Raise Some Hell with your favorite WWE and NXT Superstars, Divas, Legends and more.

Improved and Refined Gameplay: 2K16's core wrestling gameplay is smoother and more responsive than ever, with thousands of new animations, enhancements in chain wrestling, new working holds and reversals to deliver the most fun and authentic WWE experience to date.

2K Showcase: Relive and play through some of the most iconic WWE matches and moments of all-time in 2K16's single player story campaign, 2K Showcase. Complete objectives to unlock legendary characters, gear, match types, and unlockables from WWE history.

New Creation Suite Features: Utilize 2K's best-in-class Creation Suite to develop your WWE Universe, including options to create, customize and compete with unique Superstars, Divas, Arenas, Shows, Championships and more. Upload your creations and share with the WWE Universe online!

MyCAREER Mode: Define your legacy in MyCAREER competing in epic matches and making critical choices while rising through the ranks from NXT to WWE, to earn a spot in the WWE Hall of Fame. Train, compete against others, and now define your character in personality-driven interviews and through the forging of alliances and rivalries.