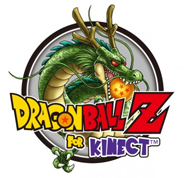 System: Xbox 360
Dev: NAMCO Bandai
Pub: NAMCO Bandai
Release: October 9, 2012
Players: 1-2
Screen Resolution: 480p-1080p
Blood, Cartoon Violence, Mild Language
The game also has a built in QR code system that will unlock new characters by scanning cards. As of now, we don't know how fans will obtain these cards, but it feels like a needless tack-on. At best, it's an extra step in unlocking characters to play; at worst, it's a flat-out money grab that will require you to buy expansion packs or other products that contain the QR codes inside them.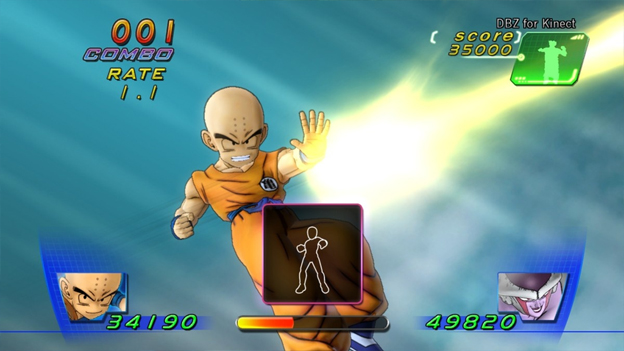 Dragon Ball Z features characters who are simply more powerful than others. If this game has any sort of expanded versus mode, these cards can be used in horribly exploitable ways. Everyone is going to want Vegito, and no one is going to want Krillin, for example.
Dragon Ball Z games have never had a whole lot of depth, but Dragon Ball Z for the Kinect seems to be one of the shallowest exploitations of the franchise yet. Frankly, I'm not even convinced that the Kinect will have what it takes to accurately detect the movements of a Kamehameha, which would mean this game will be reduced, once again, to another Kinect flail-fest.
The whole movement-controlled DBZ thing has been done on the Wii several times, and it never really worked. Frankly, I don't know what made NAMCO Bandai think that the Kinect would do any better. Unless the game changes significantly before its release, Dragon Ball Z for Kinect is probably a game you can feel free to pass up, even if you are a hardcore DBZ fan.
By
Angelo M. D'Argenio
Contributing Writer
Date: August 9, 2012
Game Features:


Immersive Dragon Ball Z Gameplay - Get closer to authentic Dragon Ball Z battles, famous combos, and super attacks, such as Kamehameha, with the Xbox 360 Kinect Sensor!

Perform 100+ different DBZ moves, including long-range blast attacks (Kamehameha, Spirit Bomb, Final Flash, Special Beam Cannon) and close-range melee attacks (Jab, Uppercut, Hook, Charge Ki, Guard, Kick).

Authentic story and visuals - Faithfully rendered Dragon Ball Z universe and storylines from DBZ series created by Akira Toriyama.

Experience the DBZ world in first-person view for the first time!