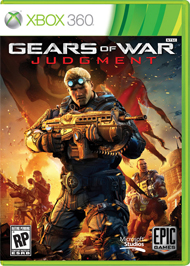 System: Xbox 360
Dev: Epic Games, People Can Fly
Pub: Microsoft
Release: March 19, 2013
Players: 1- (2+ Online)
Screen Resolution: 480p-1080p
Of course, multiplayer has always been a huge draw in Gears of War games, and Judgment is no exception. A new OverRun mode has been introduced, which is similar to the Rush mode in the Battlefield series. In this mode, one team is assigned to attack, while another team is assigned to defend. The attackers push forward on a "micro-map," attempting to get to an objective. If they succeed, another section of the map opens up until they eventually push the defenders all the way back to the main objective, which they can take to win the game. The defenders, on the other hand, simply need to hold their position for a certain amount of time in order to push the attackers back.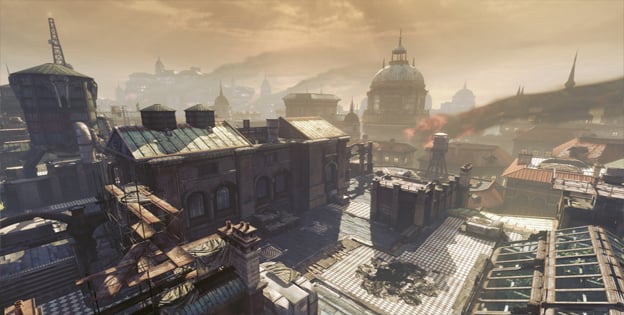 In OverRun mode, the attackers are the Locust, trying to destroy COG encampments around E-Holes and eventually push their way back to the COGs' main generator. The defenders, of course, are the COGs. Epic is mixing it up a bit by introducing interesting maps with multiple lanes and routes that attackers can take as they move toward their objectives. This requires the COGs to constantly work together and communicate, rather than simply holing up right around the objective and waiting.
Of course, Gears of War Judgment will also include all the traditional Gears of War multiplayer modes, including a brand new Free-for-All mode. The mode does just what it says on the tin, allowing every man to fend for himself and try to rack up more kills than the next guy. This might not seem like a huge innovation, but, for some reason, the Gears franchise has never had this mode before. So Gears fans can look at this as a semi-new multiplayer experience.
Gears of War: Judgment is currently scheduled land March 2013 and will obviously be exclusive to the Xbox 360.
By
Angelo M. D'Argenio
Lead Contributor
Date: January 4, 2013
Game Features:


Brand new OverRun multiplayer mode.

Finally, Gears gets a Free For All mode.

Interesting new takes on difficulty integrating the game's story.