System: Xbox 360
Dev: 343 Industries
Pub: Microsoft
Release: November 6, 2012
Players: 1 (2+ Online)
Screen Resolution: 480p-1080p
A Heaping Pile Of Halo To Look Forward To
by Sean Engemann
One of the most anticipated games for the rest of the year—certainly number one for most Xbox fans—is Halo 4. 343 Industries has been dishing out info on some new things we're sure to love about this new entry, so let's get right to it.
Unlike the side ventures of Halo: Reach and ODST, Halo 4 puts us back into the MJOLNIR battle armor of John-117. After years adrift in the wrecked UNSC Forward Unto Dawn vessel, Master Chief and the aging A.I. Cortana are headed into the maw of an unknown planet populated by Forerunners. Unlike the dilapidated ruins of previous Halo games, the Forerunners are very much alive here, posing a great threat to mankind's existence.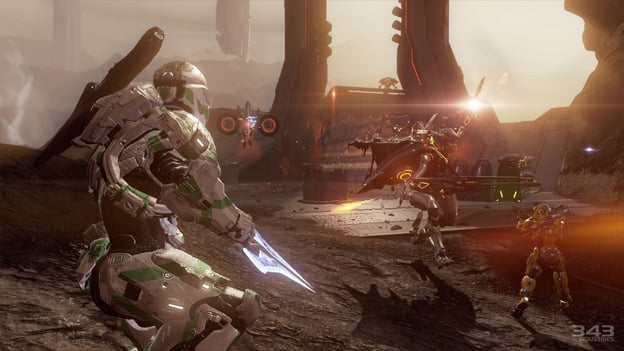 Along with the imminent and suicidal mission our iconic Spartan-II must face, he must also contend with an increasingly erratic Cortana, who has exceeded to typical lifespan of an A.I. and is waging her own war against herself to keep her sanity. The emotional connection between the two will be delved into far more than the simple symbiotic relationship from the past.
The Covenant will have some presence in Halo 4, but the Forerunners will be the major antagonist, launching throngs of their engineered troops against you. Called Prometheans, a few have been revealed to us. The quadrupedal Crawlers will represent a majority of the fodder thrown at you, and they're capable of both close and ranged combat. Though of little threat singly, a large group of Crawlers will attempt to surround their foe and overwhelm them.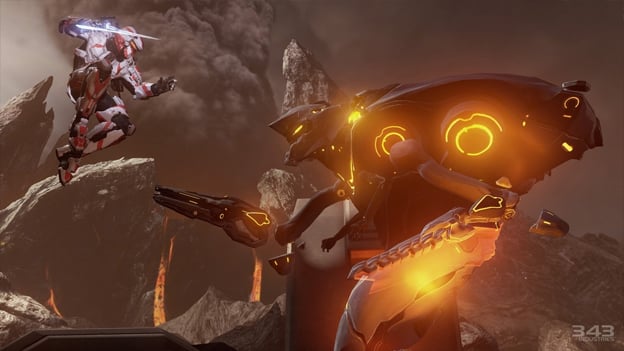 The Promethean Knights are the elite warriors, heavily armored, with a steadfast morale that keeps them engaged in combat without falter. Providing support are the Promethean Watchers, who can heal and strengthen other troops, as well as disrupt hurled explosives with their gravity-displacement beam and redirect them back at you. Dispatching them first would be the tactically prudent choice during an encounter.
A heavy arsenal of weapons, both old and new, will be yours to play around with. With the close-range Forerunner Scattershot that's able to incinerate unfortunate foes, the deadly Covenant Energy Sword, the always-versatile Magnum pistol, and the long-range Sniper Rifle and Rocket Launcher, there's a tool of destruction for every situation. The Sticky Detonator pistol will add extra dispersal damage to the Frag and Covenant grenades, and the fan-favorite Battle Rifle makes a triumphant return with its accurate, three-shot burst.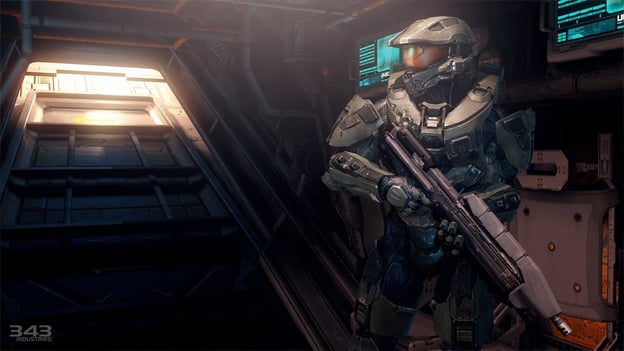 Choosing complimentary loadouts will be key to team success in multiplayer, both in the cooperative Spartan Ops and competitive War Games. One of the hallmarks of the Halo series is its ability to extend play value with robust multiplayer, and Halo 4 should prove to be no exception.