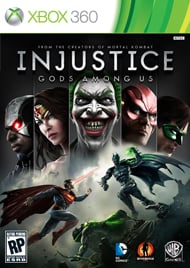 System: Xbox 360, PS3
Dev: Netherrealm Studios
Pub: WB Games
Release: April 16, 2013
Players: 1 (2+ Online)
Screen Resolution: 480p-1080p
Now, what's really ingenious is that you also gain XP while in versus mode, and during each loading screen you are given a special XP boost challenge. These challenges are something like "land five specials," "land two supers," "clash with your opponent twice," and so on. Not only does this give better players a goal to shoot for when playing opponents of lesser skill, but it opens up a whole new slew of tournament possibilities. Instead of holding simple double elimination tournaments, players can be ranked based on how much XP they earn in a sort of Swiss-system or round-robin format. This would keep each match feeling fresh and different, as the challenges would give you extra goals to shoot for.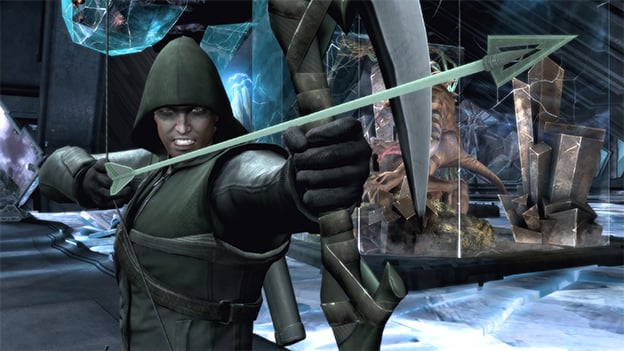 Final Thoughts
Injustice is shaping up to be an amazing fighting game. It's faster, smoother, and includes more interesting mechanics than Mortal Kombat 9, and its extra modes, like Story and the S.T.A.R. Labs Trials, bring alive the story elements that make the DC universe so interesting. It's a game that is sure to appeal to both hardcore fighting game fans and serious comic book nerds.
Be on the lookout for Injustice when it launches in late April and keep your eyes peeled for more info about the game after PAX East next weekend.
By
Angelo M. D'Argenio
Contributing Writer
Date: March 19, 2013
Game Features:


Incredible story mode with a plot that will satisfy the comic book geek in all of us.

Fully fleshed out trials mode with hundreds of trials.

XP system implemented In every mode of the game.