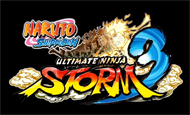 System: Xbox 360, PS3
Dev: NAMCO Bandai
Pub: NAMCO Bandai
Release: Spring 2013
Players: 1-2
Screen Resolution: 480p-1080p
Beyond this, however, we haven't received a whole lot of info about Ultimate Ninja Storm 3. NAMCO Bandai promises that the roster will be bigger than we have ever seen before, but this is pretty much par for the course in the Naruto series. We will most likely be able to play as Naruto with the Kyuubi's power, the ancestors of all of our favorite Konoha ninja, all of the game's current generation antagonists, past versions of Madara Uchiha and The Fourth Hokage, and more. Depending on how long the game's Story Mode lasts, we may even see the return of minor characters from the first few seasons, or even characters from Naruto's filler arcs.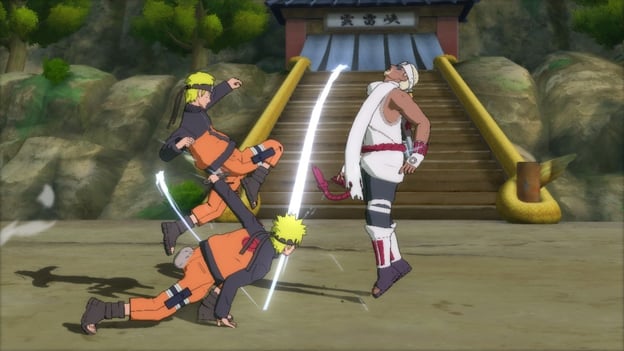 Overall, we still can't say much about Naruto Shippuden: Ultimate Ninja Storm 3 as a fighting game, but as a cinematic anime game, it is shaping up to be one of NAMCO Bandai's most powerful releases ever. While it would be wise to withhold your final opinion until we see how the normal versus mechanics work, the story mode alone should make this game worth buying for hardcore Naruto fans. Even fans who gave up on the series long ago may want to give Ultimate Ninja Storm 3 a look, simply so that they can get caught up on the plot while taking part in a series of fast-paced anime action sequences.
This is Naruto, distilled down to its core philosophy, and by that I mean it focuses on shininess over substance. While this may be slow and dry in an anime, in a fighting game it's a pure Otaku adrenaline injection.
By
Angelo M D'Argenio
Contributing Writer
Date: September 7, 2012
Game Features:


Absolute Immersion - Naruto Shippuden: Ultimate Ninja Storm 3 offers the most immersive and epic Naruto game ever created.

Bigger Scale Boss Battles - Boss Battles are back and more impressive than ever before. Prepare to battle through an entire village in a huge boss battle with Nine-Tails.

Authentic Naruto Experience - Play through the anime-driven story mode and relive the most recent events of the animated series with a degree of faithfulness never-before-seen.

Nine-Tails Attacks Konoha - The Story mode starts out with the heated invasion of Nine-Tails! Help Hiruzen and Minato defend the village against Masked Man and Nine-Tails.