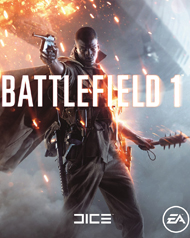 System: PS4, Xbox One, PC
Dev: EA DICE
Pub: Electronic Arts
Release: October 21, 2016
Players: Single Player, 64-person Multiplayer
Screen Resolution: 480p-1080p
Not yet rated
Redefining the Historical FPS Genre
by Patrick Tretina
The moment you can stop yourself for a brief second to take in the sheer beauty of everything Battlefield 1 has to offer is when you realize the true nature of this evolving development brilliance. Of course, that's difficult to pull off without getting mowed down by an armored train or bayonetted by a man on a horse, but when you do, it's sheer video game magic. Battlefield 1 is the most fun I've had with a war themed first-person shooter since the original Call of Duty. Perhaps the more impressive part of this comes in the fact the game hasn't even been finished yet. EA DICE's glimpse into their brand new WWI-themed shooter is shaping up to be one of the fall's best titles that could very well redefine the historical FPS genre.
The Battlefield 1 Beta barely scratches the surfaces in terms of what the game will offer in late October. What I experienced, witnessed, and felt during my time with the beta was impressive. EA DICE chose to focus their efforts on presenting the public with a robust view of the game's multiplayer offerings while also preserving content for players to experience firsthand on launch day. The two game modes featured are Conquest, a franchise favorite that matches up 64 players in total for an all out assault, and Rush, which pits two teams of 12-players against one another in an effort to either defend or destroy strategically placed telegraph posts from/with artillery strikes.
Each multiplayer offering set within the Sinai Desert map provided loads of entertainment, but I found myself fully engrossed in Conquest. There's something so historically genuine about being placed right at the forefront of a 64-man battle as war rages around you – it was pure chaos and I loved every minute of it. The fog of war definitely set in during my first few matches as I frantically ran from one building to the next without knowing if I'd be blown to bits or not. This is certainly something I've never experienced before in a first-person shooter, as the game sent me into a calculated frenzy. Gunfire seemed to erupt in every direction, even after a few matches under my belt, but not once did it feel like I was being spawn killed. Once I got my bearing under me, I could strategically navigate the maps with more tact and purpose while extending my life span in between spawns.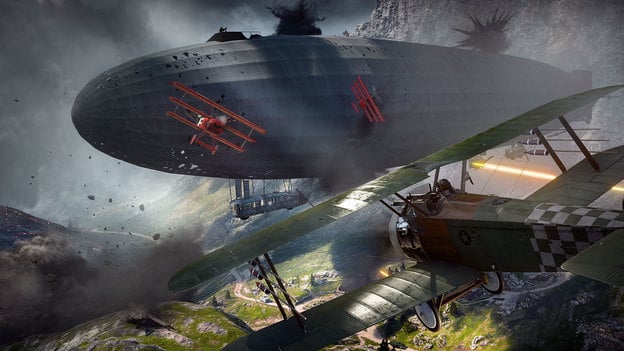 The Sinai Desert provided an excellent set of sightlines along with multiple lanes for attacking the enemy. This provided a fresh perspective during each match as the hot zones changed and fluctuated over time. I was extremely intrigued by the evolution of each match as this gave me hope that EA DICE spent a decent amount of energy focusing in on level variants and battle hot zones for all its multiplayer maps. My optimism peaked as I experienced several different firefights within the same small structure over the course of five different matches. I was expecting to see a similar fight play out during each firefight but every single one of them was different in approach, sightline attack, and positioning of enemies. I attributed this to cleaver design as opposed to sheer coincidence and one undervalued component – destructible environments.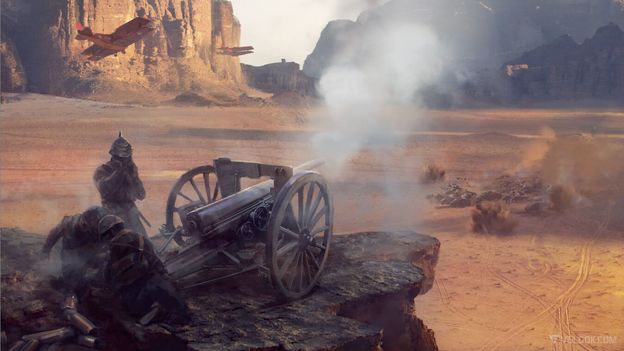 The vehicles featured within the beta perfectly complemented the two multiplayer game modes by adding another dimension to systematically destroying the enemy. The game has just about everything from airplanes with heavy machine guns, to indestructible tanks, armored trains, and turreted vehicles. Perhaps the most impressive, and severely underutilized, are the thoroughbred horses randomly placed throughout the map. Sure, tanks can easily destroy those four-legged creatures, but their satisfaction comes in the ability to slice and dice your enemies like there's no tomorrow. There's nothing better than mounting a horse, finding a lonely foe, and swording him with one swift blow. The vehicles and animals certainly increase both the replay value and the fun factor gamers expect from the franchise first-person shooter.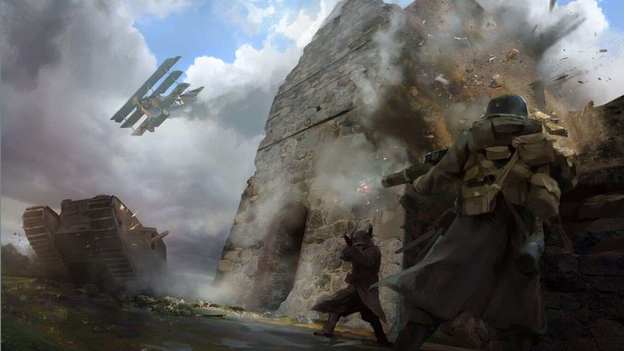 Battlefield 1 is looking like the real deal after spending some quality time locked into the open beta. Everything you expect from the title is featured – high quality graphics, classic Battlefield controls, a wealth of weaponry options, massive open multiplayer maps, and the little nuances gamers love. Although the experience as a whole was rather limited as the beta only provided two game modes, I was indeed impressed by EA DICE's teaser. The final cut of Battlefield 1 is shaping up to be a quality title with a desirable WWI-themed setting surrounded by a wealth of game modes that should keep you entertained long after the cold weather sets in. Keep an eye out for this bad boy to drop late October.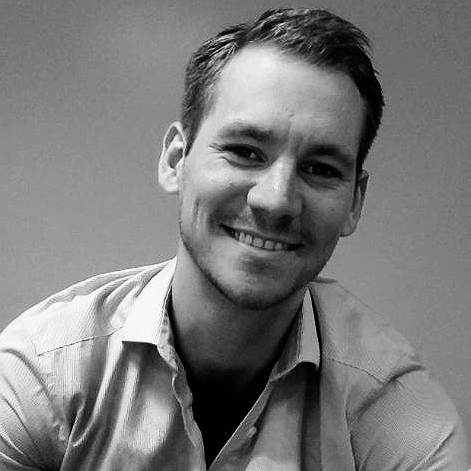 By
Patrick Tretina
Contributing Writer
Date: September 8, 2016
Game Features:


Epic 64-Player Multiplayer Battles - Squad up with your friends and join in the most epic multiplayer battles in FPS history with up to 64 players. Fight as infantry, lead horse charges or take control of amazing vehicles on land, air and sea, from tanks and biplanes to the gigantic Behemoths.

From the heavily defended Alps to the scorching deserts of Arabia, war is raging on an epic scale on land, air and sea as you witness the birth of modern warfare.

Massive Behemoths - Pilot some of the largest vehicles in Battlefield history. Rain fire from the sky in a gargantuan Airship, tear through the world in the Armored Train, or bombard the land from the sea in the Dreadnought.