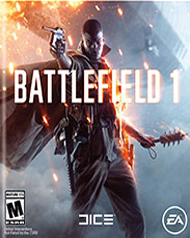 System: PS4, Xbox One, PC
Dev: EA DICE
Pub: Electronic Arts
Release: October 21, 2016
Players: Single Player and Online Multiplayer
Screen Resolution: 480p-1080p
Blood, Strong Language, Violence
The online game modes are a strong complement to the new campaign offering, but they're only as good as the weapons and vehicles that support them. Thankfully, DICE took notes during the open beta and stuffed the game full of authentic WWI weapons to go along with the insane offering of tanks, gunships, war machines, attack planes, bombers, land vehicles, and so many more. The range of weapons is rather expansive and touches everything from sniper rifles, to machine guns, to hand guns and flamethrowers. Playing through Conquest mode wouldn't be as fun without the weaponry and a mass of artillery tanks looking to destroy you as you're perched high in a building. I can't count how many times my structure blew up in front of me and I was left to run a few yards to safety only to be met with a diving plane and its chattering machine gun looking to cut me down.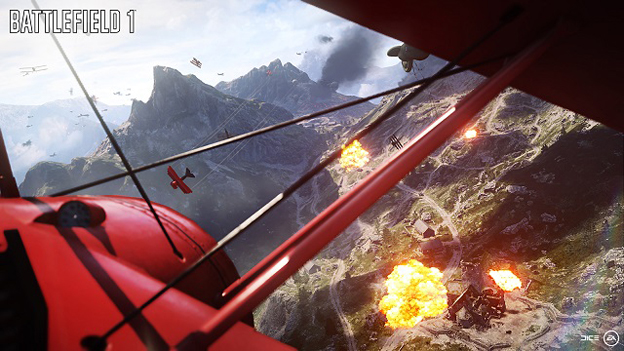 The gameplay mechanics are still very Battlefield-esque and a bit choppy with a cartoonish look. Traditionally, this would be a bad thing, but it seems to blend perfectly with this setting. The shooting mechanics, aiming abilities, and targeting systems were severely lacking in the summer beta. The only pieces that seemed to be done right at that time were the setting and the ridiculously epic Conquest offering. Fortunately, DICE was able to right the ship, with most of those issues having been ironed out. The only exception would be the aiming ability, which is almost too good and too true. Tagging your opponents while looking down your scope takes some serious skill with the sniper rifle. This may be a good thing for you purists out there, but it's a painful point for me personally as I'd like to pipe some fools without having to check my wind conditions. The hand to hand combat piece is another downside to the controls as it feels more like drunk boxing rather than fighting for your life. Outside of that, the mechanics seem to work in the game's favor.
I went full history nerd when this title came across my desk and having the ability to play a piece of what I consider living history has been a real treat. Everything from the unique presentation of the campaign mode, to the ridiculously insane amount of vehicles, to the sheer awesomeness of Conquest had me hooked from the minute my console booted up. I could seriously play Conquest for the next 6 months and be perfectly satisfied with the title. I'll have to admit, I was a bit skeptical after playing the open beta as some issues certainly needed to be ironed out. However, EA DICE came through in the clutch and provided an engaging title that's both entertaining and challenging. Battlefield 1 is certainly worth your investment and should carry you well past fall and into the winter.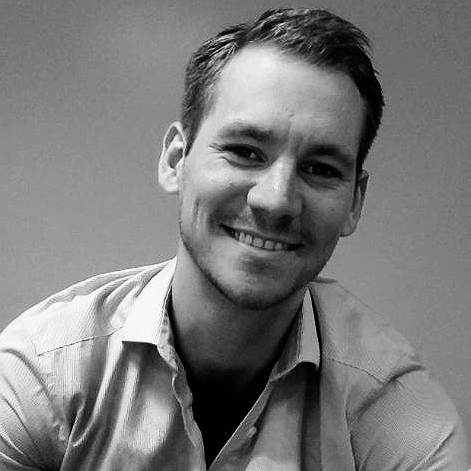 By
Patrick Tretina
Contributing Writer
Date: October 19, 2016
Game Features:


Epic 64-Player Multiplayer Battles - Squad up with your friends and join in the most epic multiplayer battles in FPS history with up to 64 players. Fight as infantry, lead horse charges, or take control of amazing vehicles on land, air and sea, from tanks and biplanes to the gigantic Behemoths.

No Battle is Ever the Same - Dynamic weather and intuitive destruction create an ever-changing landscape. Make your mark on the world with earth-shattering destruction, whether you're blasting craters in the ground with artillery strikes or ripping apart walls with gunfire.

Massive Behemoths - Pilot some of the largest vehicles in Battlefield history. Rain fire from the sky in a gargantuan Airship, tear through the world in the Armored Train, or bombard the land from the sea in the Dreadnought.