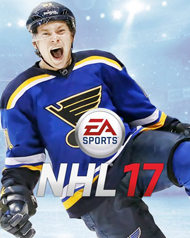 System: PS4, Xbox One
Dev: EA Canada
Pub: EA Sports
Release: September 13, 2016
Players: Single-player, multiplayer
Screen Resolution: 480p-1080p
Mild Violence
This icy beta points to positive things to come!
by Patrick Tretina
This year's installment of NHL 17, EA Sports' flagship hockey simulator, was on full display during its closed beta. EA Sports chose to focus its attention on providing players with a snapshot of the refined gameplay mechanics and the fully fleshed out online platform. The additions are subtle, at this point at least, but the foundation is clearly present for NHL 17 to be another smash hit this September, propelling the franchise to new heights once again.
EA Sports gave hockey fans the option to dive head first into three separate game modes: Hockey Ultimate Team, Online Versus and EA Sports Hockey League (EASHL). The modes themselves haven't changed much since last year's version, with the exception of visual overhauls, but they still provide an additional layer of replay value that NHL fans will continue to welcome year after year. The ability to test these three popular modes was a nice touch, but I found myself fully engrossed in Online Versus play simply because it provided the perfect platform to experience the game's mechanical improvements.
NHL 17's beta version of Online Versus play provided the perfect platform to test out all the new mechanical features EA Sports has been raving about since the beginning of the summer. The most notable is without a doubt the improved skating mechanics. If you've ever played real hockey before, you know replicating the subtle movements associated with skating is extremely difficult. Somehow EA Sports managed to do it flawlessly. Players finally skate as if they were skating on real ice and pulling moves on opponents finally requires proper footwork. EA Sports managed to truly capture the intricate complexities behind playing ice hockey on two thin pieces of solid steel.
Goalies have also been improved drastically and accurately react to your actions rather than following a preset list of movements based on your puck possession positioning. The goalie algorithm is an impressive piece to witness and I hope EA further refines this component before launch. This has always been the bane of NHL's existence, but it finally feels like the franchise is gaining some headwind on the goalie front as a whole.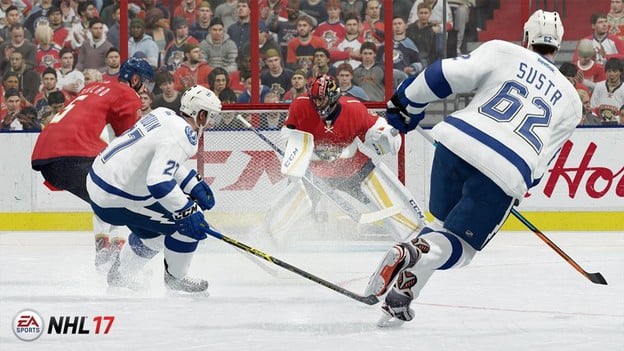 Perhaps the most overlooked aspect of just about every NHL game ever created has to be the lack of realism in regards to breakaways. Every game in the series has had issues with breakaways – either they never happened or only occurred once every couple of games. The NHL 17 beta is a completely different story – breakaways are common and typically result from defensive negligence, just as they do in real life. A bouncing puck, catching the defense on their heels, open ice hits, and just about every other hockey related play can lead to a breakaway. However, you're going to battle for every inch; the game won't give you anything for free.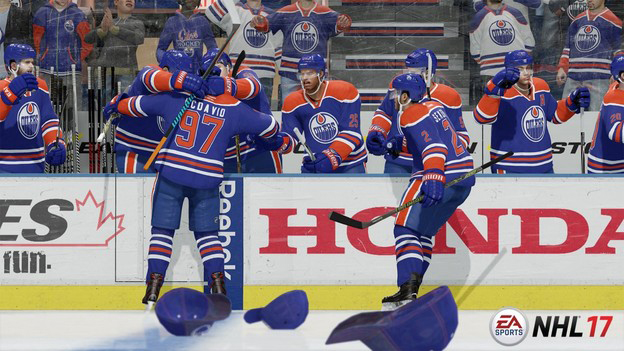 Finally, the overall feel of the game seems much more authentic. The excitement that surrounds the game of hockey is something that words can't describe and must be experienced firsthand to understand the sheer beauty of it. EA Sports seems to have captured that hockey nostalgia and pack it into a playable format for anyone to experience, regardless of their earthly abilities.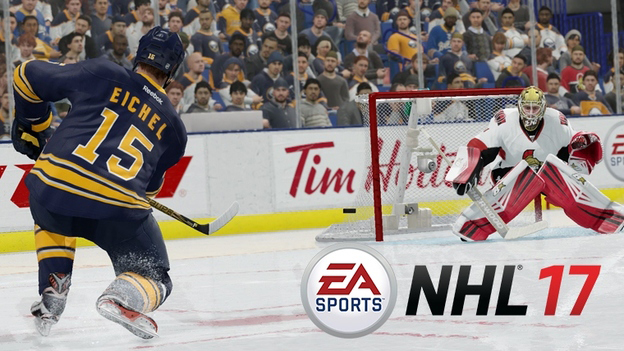 The NHL 17 beta is certainly a sign of positive things to come. I normally don't fully endorse a game until I've had a chance to spend some serious time with it, especially an EA title. However, I'm fully endorsing NHL 17 on release day simply because the beta was that promising – fantastic visuals, same great game modes, a solid soundtrack, and all the improvements mentioned above equal a standout title. NHL 17 is shaping up to be a solid addition to the NHL family and is poised to dominate this year's fall sports lineup.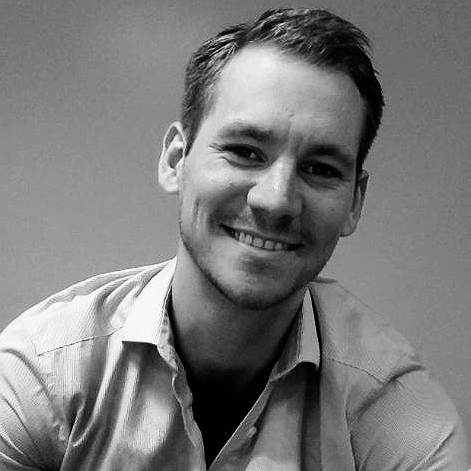 By
Patrick Tretina
Contributing Writer
Date: August 4, 2016
Game Features:


Live Your Hockey Fantasy in New Modes - No matter how you play the game, NHL 17 delivers new modes to connect to your favorite teams and players.

Depth and Customization in Fan Favorite Modes - Take your EA SPORTS Hockey League team to the next level by progressing through the ranks and unlocking customization items on the road to glory.

Take Control of the Ice - Hockey games are won and lost in front of the net and the new Net Battle system lets you fight for that critical space in front of the crease on offense and defense.

Sharpen Your Game - Whether you're competing online for elite status or lacing up the skates for the very first time, the next generation of the critically acclaimed Visual On-Ice Trainer and Coaching Feedback tools return to teach you the skills needed to sharpen your game.