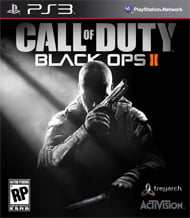 System: PS3, Xbox 360, PC
Dev: Treyarch
Pub: Activision
Release: November 13, 2012
Players: 1
Screen Resolution: 480p-1080p
At the moment, strike force ops are woven into the single player campaign, but we weren't given any information about the possibility of a multiplayer mode. In fact, Activision was particularly tight lipped about the multiplayer component in Black Ops 2. We know that all of the multiplayer maps will be set in 2025, which means that gamers should be able to make full use of the mechs, drones and whatever other futuristic weaponry they happen to enjoy. We haven't, however, seen anything new about specific game modes, map design, or zombies. Treyarch has been talking about zombies for months, though, so you probably have nothing to worry about.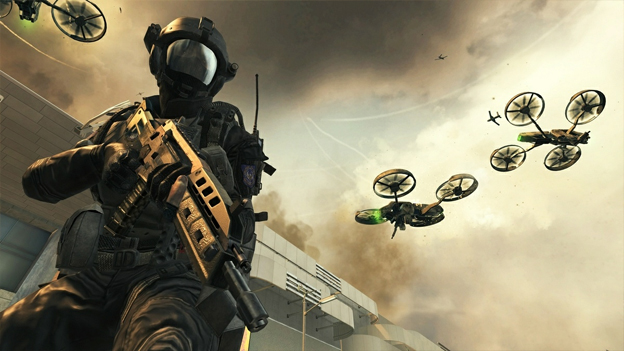 We did get a sneak peak at a particularly cool new gun during the single player campaign; a sniper rifle that can be charged to inflict more serious damage. Just imagine the sniper rifle from Team Fortress 2, and put a more realistic skin around it.
It's obvious that Activision and Treyarch are really pulling out the big guns for Black Ops 2. Treyarch recently expanded its staff so that it rivals that of Infinity Ward, which means that IW's superiority complex should start wearing off soon. However, the fact that they've rolled the clock forward has me worried that Black Ops 2 will lose some of the unique personality that came from the Cold War setting. Since Black Ops 2's story line is a continuation of the previous title, I do have some faith. Either way, I guess we'll probably have to wait until Call of Duty: XP for any new information, which is depressing. Hopefully, Activision will run a few more double points weekends so I can drown my sorrows in enemy corpses.
By
Josh Engen
Contributing Writer
Date: June 25, 2012
Game Features:


First CoD title to feature futuristic weaponry and vehicles

Ranked dedicated servers for PC players

An Intense Real Time Strategy mode

Dynamic artificial intelligence