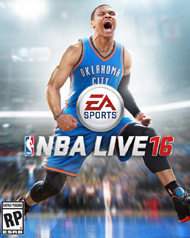 System: Xbox One, PS4
Dev: EA Sports, EA Tiburon
Pub: Electronic Arts, EA Sports
Release: September 29, 2015
Players: 1-4 local, 2-10 online
Screen Resolution: 480p-1080i
Content is generally suitable for all ages. May contain minimal cartoon, fantasy or mild violence and/or infrequent use of mild language.
The ESPN scoreboard at the bottom of the screen looks pretty fantastic and provides a lot of valuable information - timeouts, shot-clock timer, and game time are all present in a noninvasive form. The other positive aspect that I noticed is the arenas and the players seemed to be perfectly scaled to size in relation to what they would look like on a real NBA court. This has been an annoying issue in the past, but it looks like EA Sports has finally refined this problem out.
The player movements were spot on, for the most part, and they really reacted well to real life in-game situations. I loved how players will actually ride their opponent out of the paint on specific off-ball plays, forcing you to stand your ground or be eaten up by stronger players. I really liked that your defensive teammates can (and most certainly will) make mistakes and force you to either recover and adjust for their error. No longer can I cherry-pick at the three-point line, looking for the easy outlet pass that leads to a smooth transition dunk. I now have no choice but to work for my turnovers, providing a much more authentic feel that I look for in a basketball simulator.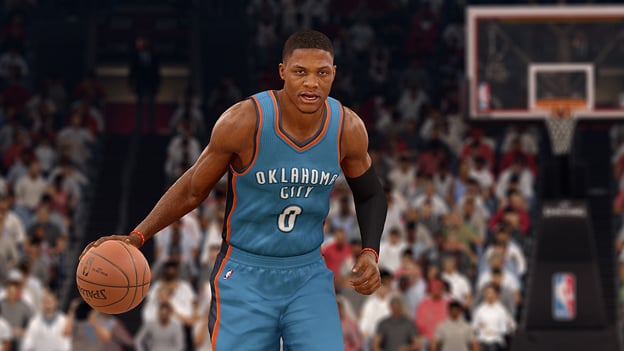 The player models that accompany these great movements, however, looked generic for the most part with the only exception seen in a handful of NBA superstars that possessed a little more detail and refinement. Additionally, most of the over 300-plus shoe options available in Live Spot are poorly rendered and look more like something out of NBA Live 2005 than 2015. The arenas are not too far behind and look rather basic, lacking the much-needed realism gamers are looking for in an authentic basketball simulator. At times, from a visual standpoint, the game felt as if it were being played on the last-gen consoles rather than the current-gen. It was upsetting to see that EA Sports didn't fully capitalize on the firepower of the PS4 and the Xbox One.
The disappointing features don't stop with the aesthetics but bleed over into some of the gameplay mechanics as well. During my 25 or so games, through every game mode offered, I kept experiencing some annoying bugs and downright non-basketball-type play from the AI. The most annoying one came during a game versus the Lakers. The score was tied and I had just taken possession of the ball when, for whatever reason, the arena sounds cut out and disappeared for the entirety of the game – the hype was sucked right out of me and I didn't care if I won or lost after that. To top it off, this happened at least five times during my time with the game, which is unacceptable in my book.
The disappointing non-basketball actions mostly came from my fellow teammates and the lack of intelligible AI that came along with them. For whatever reason, my running mates didn't foul when we were down by three points in the fourth quarter. I could understand being down by ten or more, but three points is a manageable number to come back from and everyone knows you foul in this situation. Additionally, when the game clock was ticking down to either end the quarter or the game, my teammates wouldn't shoot the ball or even attempt to score. It didn't matter how close they were to the basket, they hung onto it like a kid winning a prize at the carnival.
Bottom line, this game has a massive amount of content and an even larger amount of replay value from top to bottom. The featured game modes, along with the classic GM and exhibition, are excellent and really provide a lot of ankle-breaking, posturing enjoyment. However, with the exception of a few visual and minor gameplay concerns, the main issues center on simple tweaks EA could have QA checked before letting the title hit retail shelves. Yes, I did download their day one patch as instructed, but I still think they missed several annoying issues. On the upside, EA does have a solid foundation in order to create a stellar basketball simulator - they just need to hammer out the petty problems before hand. Needless to say, NBA Live 16 has a lot of promise but only comes in a little bit above average at its current state. Hopefully EA Sports provides gamers with an October patch or else the game will fall well below the ranks of its highly touted expectations.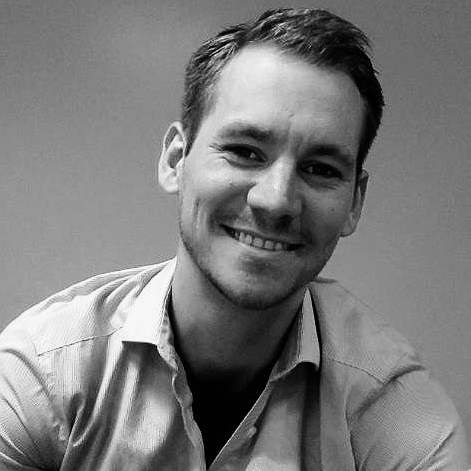 By
Patrick Tretina
Contributing Writer
Date: September 29, 2015
Game Features:


CUSTOMIZATION: Customize your player from head to toe with the latest kicks and gear from leading apparel brands including Jordan Brand, or get some ink from world renowned artist, Tattoo's by Randy. The NBA LIVE companion app features our exclusive GameFaceHD scanning tech taking personalization further than ever before. This easy-to-use, mobile face scan allows you to look just as great as the NBA stars already in-game. Play with you, as you, with unprecedented quality.

LIVE PRO-AM: Introducing LIVE Pro -Am, a fun, fast-paced way to play with your friends, featuring LIVE Run and Summer Circuit, two innovative online multiplayer modes for you to connect and compete on iconic indoor and outdoor courts across North America. Experience LIVE Pro-Am for yourself with a FREE demo on Xbox One and PlayStation 4 starting on September 15th.

LIVE Run - Back by popular demand is the most reliable and stable online player vs. player mode for you and up to nine of your friends to connect and compete. LIVE Run is the place for 5 v. 5 pick-up basketball on storied street courts from Venice Beach to Rucker Park.