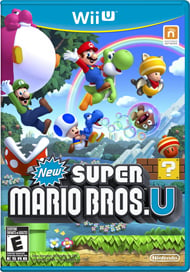 System: Wii U
Dev: Nintendo
Pub: Nintendo
Release: November 18, 2012
Players: 1-4 (With a 5th on GamePad)
Screen Resolution: 480p-1080p
There were a couple features I wasn't able to see in action, but I was given some details on them nonetheless. First is Off TV Play, which allows you to continue the game on the Wii U GamePad even while your little brother is hogging the TV to watch Power Rangers reruns.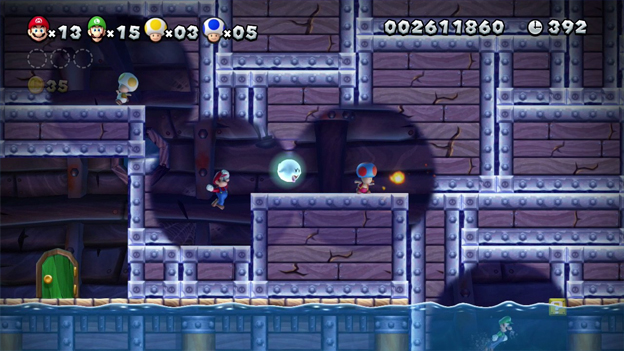 The other feature that was only explained to me in concept was one we were shown at E3 this year: Miiverse integration. Here's what I was told: Say you got to an extremely difficult section of the game and you died a bunch of times in a row. Your friends would be able to see that you were struggling and could offer you advice, take photos and draw on them to show you where to go, or just simply taunt you.
Oh, and for those interested, you'll be able to use your Mii as a character in the game. So that's a neat little bonus for Mii fans.
New Super Mario Bros. U was a ton of fun, and it definitely looks like a strong title to help usher in the Wii U on a high note. It has been confirmed that the game will indeed launch alongside the Wii U on November 18. If you manage to snag the console at launch, you'll absolutely want to pick this title up.
By
Josh Wirtanen
Editor / News Director
Date: September 27, 2012
Game Features:


New Super Mario Bros. & is a new, side-scrolling adventure featuring Mario, Luigi, Toad.... And your Mii character!

Now's your chance to step inside the Mushroom Kingdom and explore new worlds, new power-ups and new ways to play.