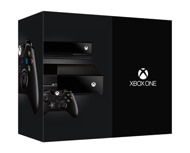 System: Xbox One
Dev: Microsoft
Pub: Microsoft
Release: November 22, 2013
Players: 1 (2+ Online)
Screen Resolution: 480p-1080p
So, say you and the Kinect don't get along. Is all lost? No way. SmartGlass is another intuitive way to control your Xbox One without the use of the basic controller. This virtual interface is nothing new and was launched on the Xbox 360, but it seems to work much smoother with the Xbox One.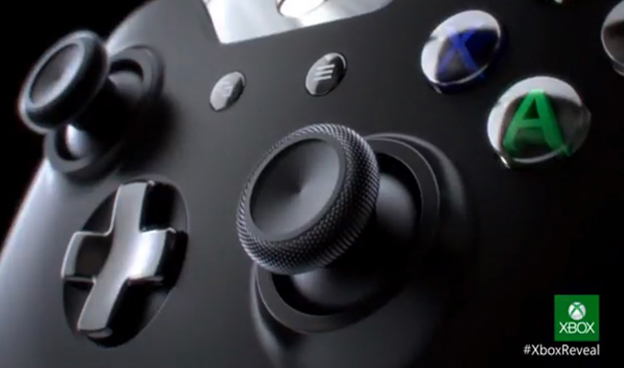 And, of course, you can always go with the standard controller. It has been redesigned, but only slightly. The look and feel of the Xbox 360 controller is still very much present, with a few tweaks. My favorite change to the controller is easily the thumbsticks. Instead of the old rubber thumb-pad that ended up wearing off of the old controller, you have nice-feeling, gripped surfaces that allow the sticks to catch even the slightest movement of your thumbs. The shoulder buttons are a lot larger on the Xbox One controller, which really don't make much of a difference, except that it just feels different from its predecessor. The handles are as ergonomic as ever, if not more so than any controller that Microsoft has released. However, Microsoft refuses to make its controllers rechargeable out-of-the-box with Lithium-Ion batteries, so if you want a rechargeable one, you will have to drop an extra 20 bucks on a recharge kit. Or, if you're like me, you will just continue to charge your bank of rechargeable AA's for the foreseeable future, and forego this altogether.
But nothing else matters more about the control functionality than this–how it feels playing a game. I am happy to report that Microsoft has pulled it off again: The Xbox One controller is every bit as comfortable and intuitive as its older brother. The familiarity, coupled with minor tweaks, is a winning combination, and this is the most refined controller to date.
So, here's the big question--should you buy it? Well, I can say without hesitation that I experienced no true problems with the system out of the box. Updates ran fast, games let me play as they loaded and updated, and setup was as easy as it's ever been. That being said, this console is still in its infancy and has miles to grow before it reaches anything near its full potential. The Xbox One is capable of stunning visuals and does have some interesting launch titles, such as Dead Rising 3, Ryse, and Forza 5, but none of these pull enough weight to make the Xbox One a must purchase right now. While I can't say that, as a gamer, you can't live without an Xbox One, I can certainly say that if you want one, there's no reason not to buy it. The system functions as it should; the feature set will only continue to expand, and a next-gen living room complete with voice commands is within your reach if you so desire.
By
Joshua Bruce
Video Director
Date: November 22, 2013