Since the advent of gaming, it has allowed us to do and say things that we would never actually do or say in real life. They have given us the ability to live out a life that would never actually happen and become the people that our deepest inner selves would secretly like to be. But often times these decisions can make us feel a little bit bad about things. Like maybe, just maybe we should have taken the moral high road. But no, we just couldn't do it. We had to let our primitive brains take over and we just act. No thought, just action. So these are ten of the moments that made us feel a bad about ourselves.
Shadow of the Colossus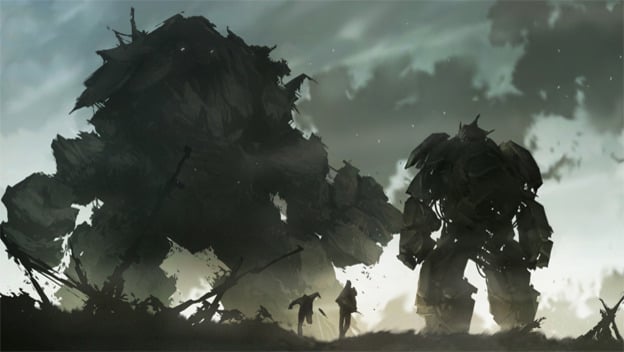 First off, I have to say that this game changed how I looked at games. It was such an incredible adventure and has been one that I have repeated several times. But the truth of it is that in the story of the game, you kill off the last of the Colossi–sixteen of them to be exact–all to save the life of a woman you know nothing about. Remorse over your decision to eliminate the giants tends to run throughout the game itself. Watching each one die in its own way starts to make you contemplate whether or not you are actually doing the right thing, and whether or not the one life you will save is worth the price you must pay.
World of Warcraft: The Burning Crusade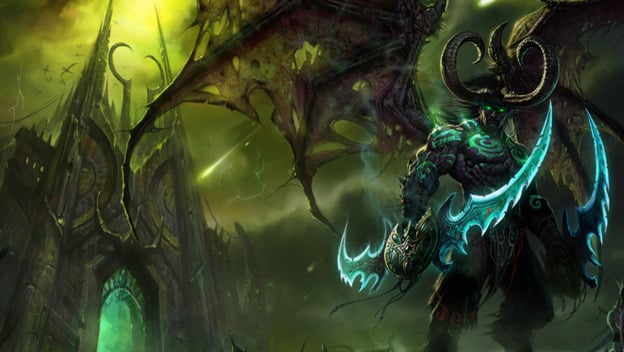 There exists a zone full of Ogres that, if you do enough quests, you become their king. But beyond these Ogres is another, more enlightened group of Ogres called the Ogri'la. You can become their king as well. But that's not where the moral dilemma rests. There is a rare enchant that can only be gained by killing nearly 7,000 of the unenlightened Ogres. If that weren't bad enough, as they die they call out to you. They say things like, "Why King kill me?" or, "Does King think he's really Ogri'la?" It's an unnecessary genocide that gives you a single rare enchant. So do you kill a whole lot of a single race for one spell? Or do you remain their king and stay in their good graces by letting them live?
Star Wars: Knights of the Old Republic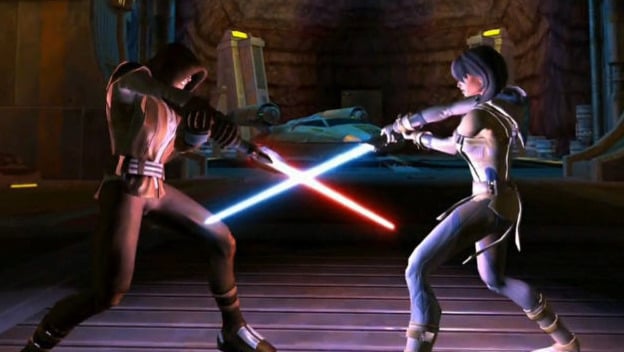 Bioware's epic Star Wars game took us to a new level of depth in storytelling in games. Never before had we been given the options to control conversations and actions like we were in KOTOR . One such conversation is between you and a woman on the planet Tatooine. She is standing outside her home and if you go and speak with her, she tells you that she has a very valuable wraid plate. She also tells you that it is the only thing she has left of her deceased husband and that it is the only thing of value she has left with which to sustain herself. She tells you that she can't sell it to the merchants because she doesn't possess the license to do so and asks you for help. So you are given the choice to sell it and give her the money or sell it and tell her that you are keeping the money. At which point she calls you a monster and starts to cry.
Spec Ops: The Line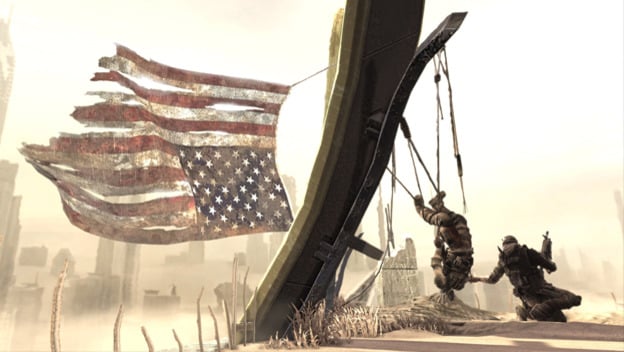 First off, let me say that this game is rife with moments that make you doubt your character both as a gamer and as a human being. It is the most horrible of situations for someone in a clandestine career. The Delta Force operatives sent in to assess the situation and handle it find themselves in a ton of situations where moral character is tested. But no other situation is more this way than having to fire white phosphorous mortars into an enemy encampment. Even your squad mates protest but, according to the game, there is no other way. The worst part of this sequence is the fact that you are forced to move slowly through the charred camp, with badly burned casualties reaching out to you for help as you pass through. It is a sobering and horrible experience.
Perfect Dark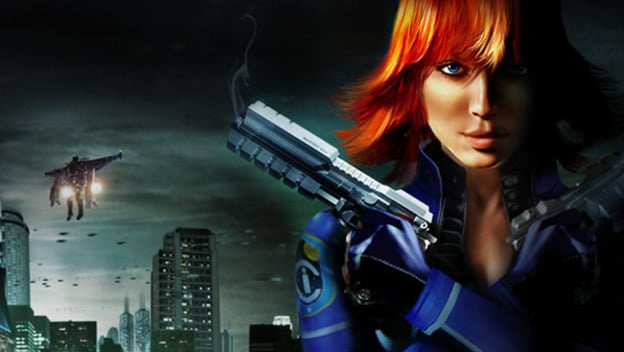 Following the success of Goldeneye , Rare decided to release another FPS called Perfect Dark . This game wasn't all that dissimilar from Goldeneye other than the fact that it was set in a cyberpunk world rather than a Bond film. Honestly the choice is pretty simple, kill or be killed…or is it? You are given the option to disarm your enemy, rather than kill them. Yet even once you catch an enemy off guard, you have to choose whether or not you will wait to see if they drop their weapon or if you are going to have to kill them to move on. What makes the choice difficult about this is the fact that they say things like, "Please, don't shoot." And, "I'm just doing my job." So it becomes a dilemma. Which choice will you make? Sadly, I must confess I usually killed the unarmed enemies…just to make sure.
Sleeping Dogs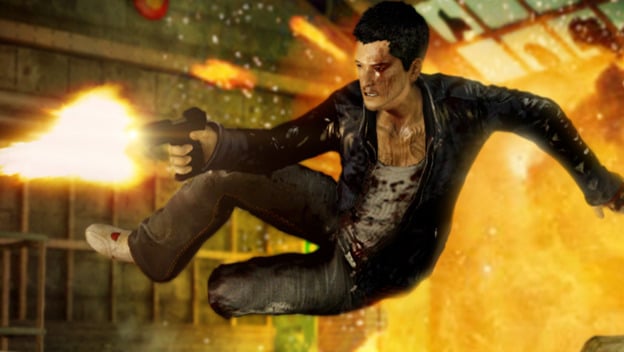 Within the already insane story of Sleeping Dogs , you are also given side missions that you can choose to play or not. One such mission (if you are douchebag enough to cheat on your girlfriend in the first place) takes you on a stalking mission. The target? Your girlfriend who is now apparently cheating on you. You follow her all over town, listen in on her phone calls and even tail her to a rendezvous with her new man. After the meeting, you have a choice to make. You get into an argument with her and then you can either leave or abduct her. So naturally I tossed her in my trunk, took her someplace a little secluded and then killed her. Sadly, as she lay there, I realized that it was all my own doing. If I had been thinking with the right head in the first place, she would still be alive. But I digress.
The Legend Of Zelda: Link's Awakening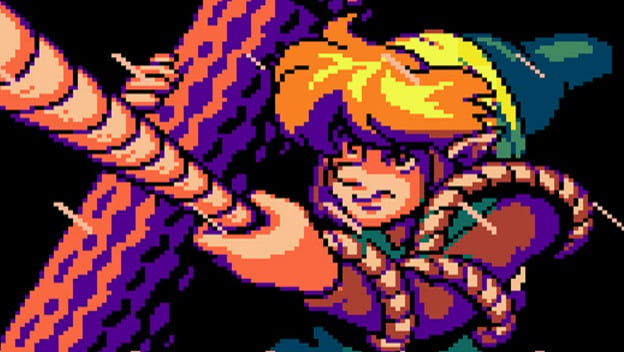 So Link wakes up on an island and realizes very quickly that this island is being ravaged by evil. Slowly but surely the island is devastated by monsters of all kinds and only Link can save them. In order to do this, he must find eight magical instruments and wake the Island's guardian called the Wind Fish. As the game progresses, you realize that the island's salvation from the monster infestation will come with a heavy price. When you play the instruments, you indeed wake the wind fish but he reveals to you that upon your waking him, the island was his dream and you must defeat an angered Wind Fish, but doing so will destroy everything and everyone on the island. Again Link brings salvation to the land but at a heavy, heavy cost.
XCOM: Enemy Unknown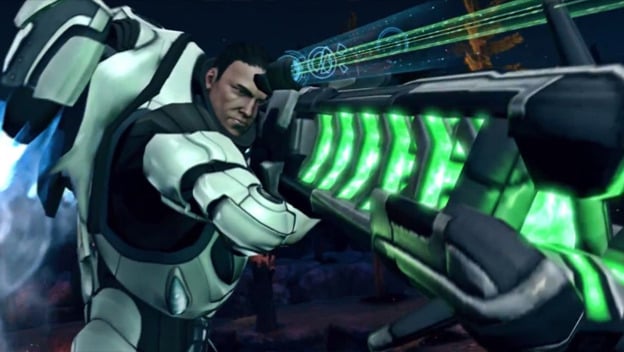 I read about a gamer's experience in this game and I had to share since it illustrates perfectly what we are talking about. During his session, he was assaulting the final boss with his team, but the mind control attack was devastating them and making it impossible to win. So he decides to use one of his snipers to assault first and try to put some big hits on the boss before everyone else goes in. The plan worked, but the sniper was killed after scoring a few critical hits. The rest of the squad was able to defeat the boss due to the player sacrificing his own sniper to do it. Then it all hit him when in the final cut scene, his dead companion's body was being flung around like some bag of road kill being tossed aside while none of the rest of the team even seemed to notice.
BioShock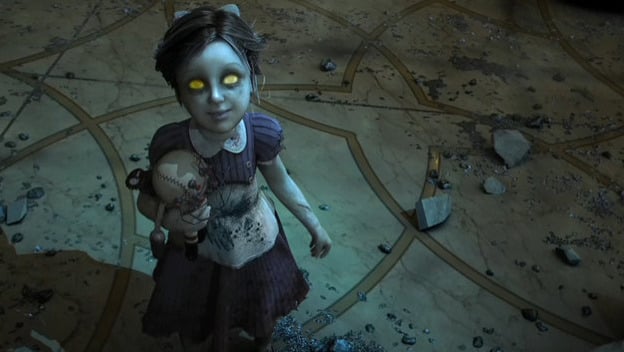 Throughout this game, you are given the choice to save the Little Sisters or murder them and harvest their Adam to advance your upgrades. So which did you choose? If you have finished the game both ways, you know that it benefits you greatly to allow them to live. It may not grant you a ton of short-term success, but in the long run the moral high road pays off as the little ones call for their Big Daddies to come and handle the business of killing Andrew Ryan for you. But if you kill them all, your ending will be much less heroic and satisfying. So throughout the game, you are given no real feeling of remorse or consequence for killing them, unless of course you have a soul and actually care about things like that, but your choices will resonate to the very end.
Army of Two: The 40th Day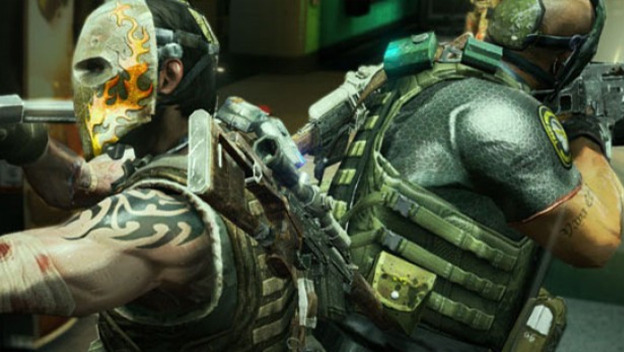 Let me play out the scenario for you. My buddy and I fought our way, tooth and nail, through this game. We had saved each other's asses more times than I can count. Honestly, we played the game start to finish together without stopping. So it became as if we were really in combat together. Then something happened. We reached the final boss only to be presented with a choice; we could save the people of Shanghai from a nuclear explosion that would kill them all as well as us or one of us could kill the other and save Shanghai from destruction. I mean, it's just a game right? They're not really the people of Shanghai. Well, without batting an eye, I shot my friend in the head and ended the reign of terror. I will never forget the way he looked at me from the other end of the couch and said, "Really?! We're not even going to discuss this?! You just shot me in the face!" It was all for the greater good, bro. Sorry.