Throughout my time as a gamer, I have played literally thousands of games. Some were good and some were so not. But somewhere in between those two factions lies a digital no-man's-land where games so strange that they defy classification live. These games are quirky, entertaining, awful, and just plain weird. So rather than get all hot and bothered about something like how I feel like we got screwed with how Destiny wasn't released as a whole game–and before I do another 'hotties this,' or, 'sexy that,' top ten–I thought it might be fun to take a look at some of these oddities that seem to continue making their way into gaming systems. Some of these games are good, some of them are not, but what they all have in common is that they are all just strange and outside of the normal gaming experience.
Samurai Zombie Nation (NES)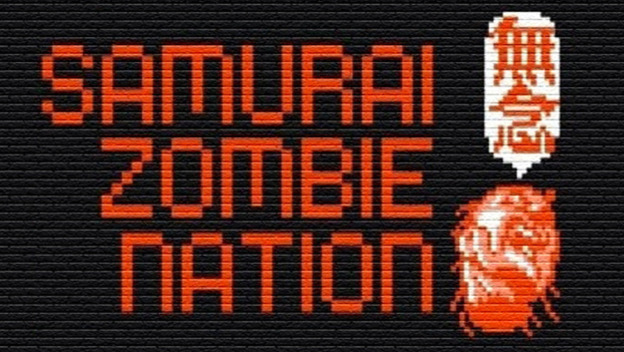 The game is set in 1999, when a meteor crashes into Earth and turns all of America into zombies. So naturally you, the player, become the world's only hope for survival. There's just one catch: you are a disembodied ghost head of a samurai named Namakubi. So forget using traditional samurai weaponry–you don't have any arms. So what's a floating ghost head to do? What any self-respecting ghost head would. Start killing zombies wholesale using eyeballs and vomiting on them. This all culminates in a final battle with a possessed statue of liberty. Good times.
Michael Jackson's Moonwalker (SEGA Genesis)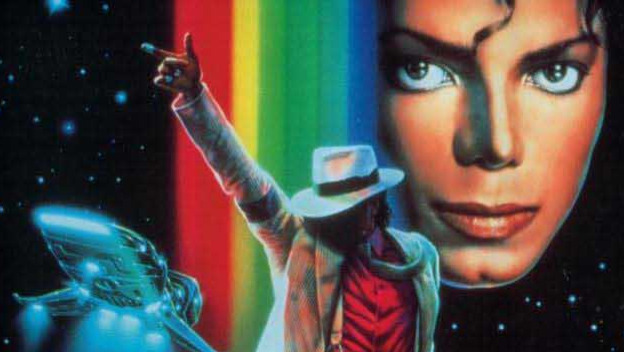 This, to my knowledge, is the only video game ever based on a music video that became a movie. Now I know that sounds strange in its own right but let's face it, Michael Jackson never really did anything normal. The music for this game was obviously a stroke of Jackson's own quirky genius, but the plot left something to be desired. Here's the game's plot in a nutshell: first, save kids who are hiding in closets from bad guys. Second, defeat your enemies by dancing them to death. Yep, there's even a 'special' move that causes all enemies on screen to bust into a synchronized dance video. And yes, Michael grabs his crotch in this game as well.
Clay Fighter (N64)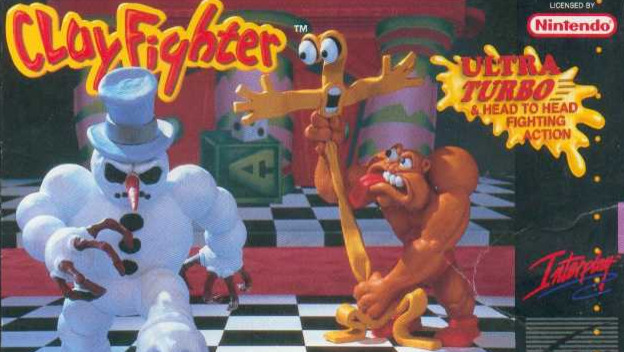 I am not going to lie to you. This game is one of my guilty pleasure favorites. It is little more than a parody of every other fighting game ever made. Except, this game features clay characters and stop-motion animation for each. Made by the same company that brought us Boogerman (another of my faves) and Earthworm Jim , they decided to up the ante and release Clay Fighters 63 1/3 . That's when things got way out of control. They slapped Santa Claus into a sumo suit as well as having things like mutants made of taffy. You know, in addition to the snowman and Elvis impersonating ball of goo.
UniRacers (SNES)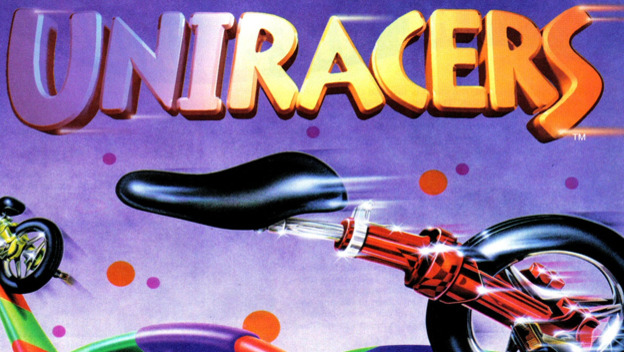 This game was actually one of the only games developed by the manufacturer of the SNES. It was created in response to SEGA's claim that the Super Nintendo couldn't handle high speed movements and hold graphical integrity during said high speeds. So Super Nintendo took it up a notch and created a zany game where you race unicycles at high speeds through several different tracks. That's right, unicycles. Didn't see that one coming did you? Now here's the funniest part: once you got your head wrapped around the fact that you were racing unicycles, the game itself was actually quite fun and the tracks were definitely challenging. But all those things make this game no less weird.
Playboy – The Mansion (Xbox)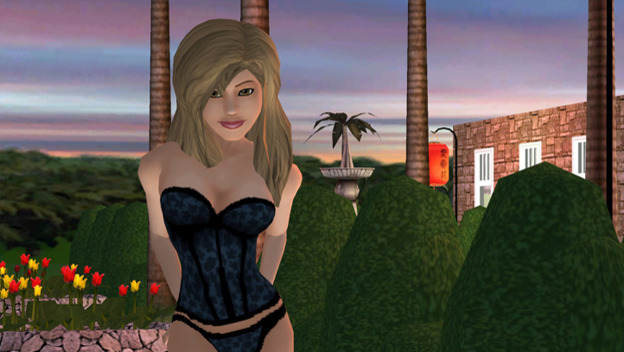 This game had so much potential, but it fell so short of the mark. It really did. Had it been a game about the history of the brand and the mansion, it would have been worlds better. But as it is, it plays more like a lame version of The Sims with a Playboy reskin. There's just one major flaw (apart from all the other, more minor ones): there are no naked bunnies anywhere. Not that I am all for sexualization of video games, but if you are going to make a game about the highest grossing adult magazine franchise in history, you should probably include what it's famous for and stop trying to buy gamers into playing something that it obviously is not. Oh, and the game is just bizarre anyway. You try and live as Hugh Hefner, but whoever programmed his character obviously never watched The Girls Next Door . This game is a snoozer for sure.
Cubivore (Gamecube)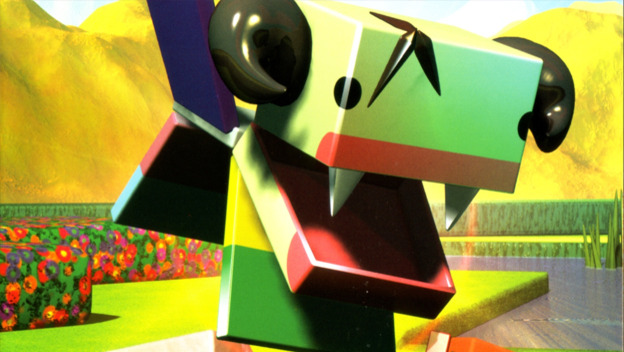 In the animal kingdom you fall into one of two classes. You are either a predator, or you are prey. Now often there are combinations of the two but at the end of the day, you belong to one of the two categories. The same can be said for Cubivores. This quirky little adventure has you playing as little cuboid critters with floppy appendages. The game is simple; you eat or you get eaten. The idea is to try and eat enough to grow your cubivores to a size and group mass big enough to avoid being eaten and eventually rule the world. So if you can make any sense of this game, you might actually have fun playing it. But I didn't. It took me about 6.8 minutes to get completely bored with its weirdness.
Panic! (SEGA CD)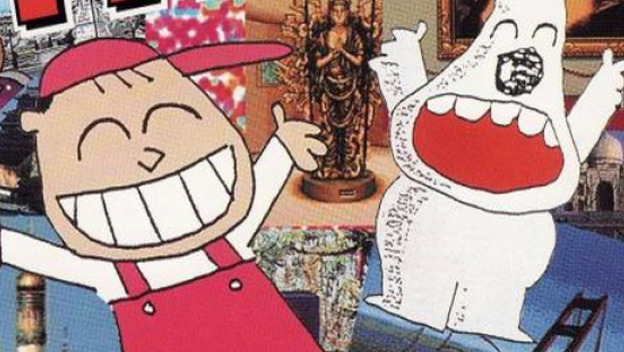 There is nearly no end to the weirdness inherent in this title. Why, you ask? Because nearly everything about this game is completely random, including what the buttons on your controller do in any given level. Here's the story: you are a kid that gets zapped into a crazy digital world through his SEGA CD machine. Then you have to warp around from room to room and push buttons to get to the next one and defeat the crazy machines that have taken over. The only problem is that you never know what the buttons will do. See the button's functions will change with every room you go to. But at no point do you have a single clue what a button does in a given room. As I said before, it's all completely random.
Katamari Damacy (PS2)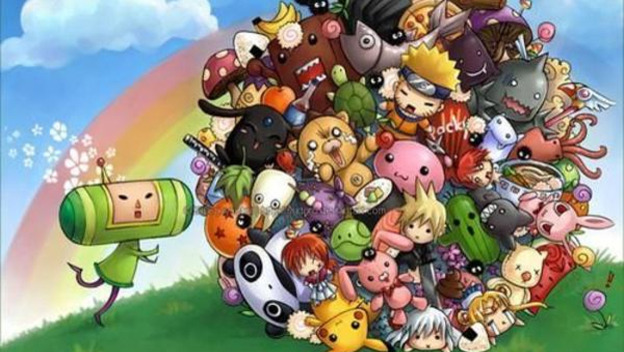 The best part about this game is that it is proof that just because your game is completely weird and outside the mainstream, it doesn't mean it's bad. In fact, it's quite the opposite with Katamari . This games quirkiness is all part of its charm. You are out to replace the Moon. But to do so, you have to roll a ball around and collect things by attaching them to the ball to make it big enough to replace the Moon. It's pretty simple really. The bigger your sticky ball gets, the bigger you get. And the bigger you get, the larger the objects you can attach to your ball get. It is a blast to play and if you have never given this one a go, you should. It's one of the true gems of the PlayStation 2 era of gaming.
Space Giraffe (XB360)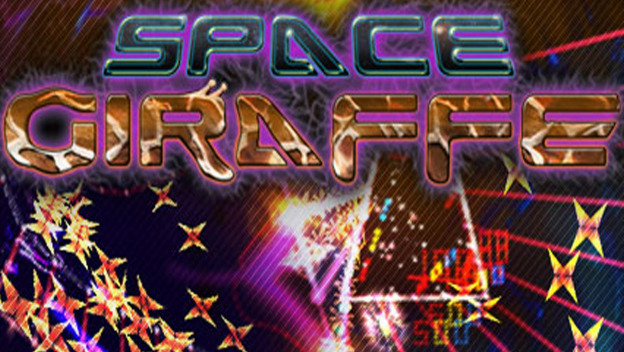 Yes, this is a real game. Yes, that's really its name. And yes, it's really weird. The creators of the game claim that it was inspired by scrolling space shooters of yesteryear, but their execution is far less like any vintage game we have ever played and acts more like a psychotropic drug induced romp through a magical hallucinogenic land that constantly shifts and swirls as you move through it. Honestly, the game is nearly as confusing as that last sentence. But no matter, Space Giraffe is so random that for a moment you may believe that you have stepped into an art rave or a really bad acid dream. But on the upside, once you complete a level you are greeted with this phrase, "Congraturations! You Success! A Winner Is You!" Not a joke. That's what it says.
Rhythm Heaven – Fever (Wii)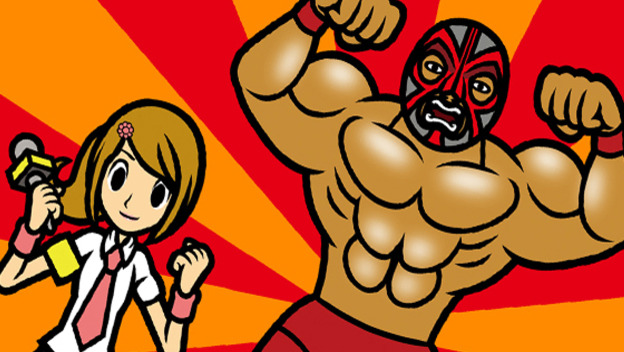 I thought it would be good to leave this thing on a high note. And even though I fought with myself over what the weirdest game I ever played was, this one just kept creeping back into my head. So yeah, Rhythm Heaven . Yoshio Sakamoto is the guy that brought us the Wario franchise of games and has a knack for creating titles that are not only a little left of center, but are almost always a blast to play. Well, Rhythm Heaven is no exception. While button matching in time, you get to control the background goings on. Things like a famous luchador posing for the paparazzi. Or you could be a seal that is flipping all over the place. Or maybe even a kid trying to keep his ball away from gophers by kicking it out of the way. But no matter what the situation, Rhythm Heaven – Fever is a blast to play.