San Diego Comic-Con 2017 has officially arrived, and it's set to be another epic weekend as thousands of fans descend on the Pacific coast. Hundreds of events, dozens of big names, and enough surprises to satisfy any degree of pop culture fan are happening. Of course, the San Diego Comic-Con, and cons in general, have spawned an even more popular subculture: cosplay. We take a dive into the top cosplays from SDCC 2017 so far.
Professor Moody?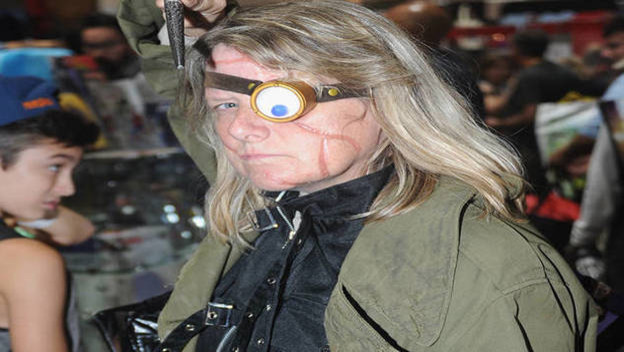 Upon first glance, you might think this guy is donning the Alastor "Mad-Eye" Moody look in San Diego this week. However, upon further examination of the photo, this isn't the pure-blooded Scottish wizard we came to know and love from the Harry Potter series. In fact, it's actually Barty Crouch Jr.! Yep, without a doubt, that is him. Take a look at his polyjuice canister! Boom!
Image Credit: Albert L. Ortega/Getty Images
Gambit and Rogue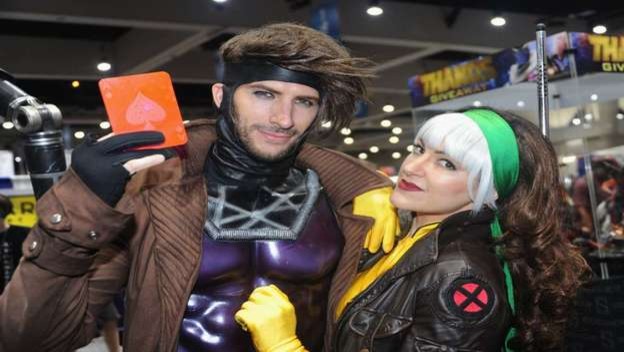 These two cosplayers went all out with their best Gambit and Rogue X-Men attire. The fine detail of their costumes is intricate, even down to Rogue's jacket with the X-men logo sewn into the leather. The two make a pretty awesome pair, even if their in-universe relationship didn't last. And check out their awesome hair!
Image Credit: Albert L. Ortega/Getty Images
Power Rangers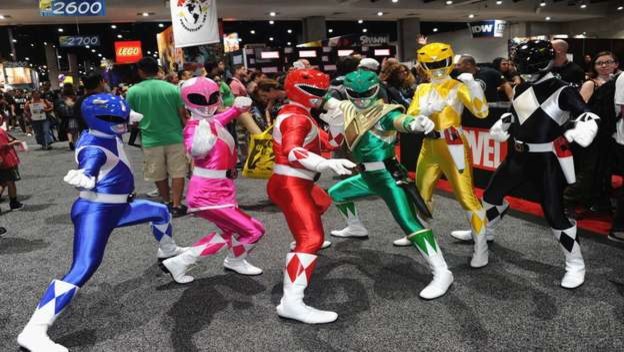 Oh snap, the original crew is back in action, and they're at the San Diego Comic-Con! No, they're not the lame team of strangely colored Power Rangers, but the original cast, with every ethnic group equally represented. This group of fellow super nerds perfectly pulls off the Mighty Morphin Power Rangers get up. Nicely done!
Image Credit: Albert L. Ortega/Getty Images
The Walking Dead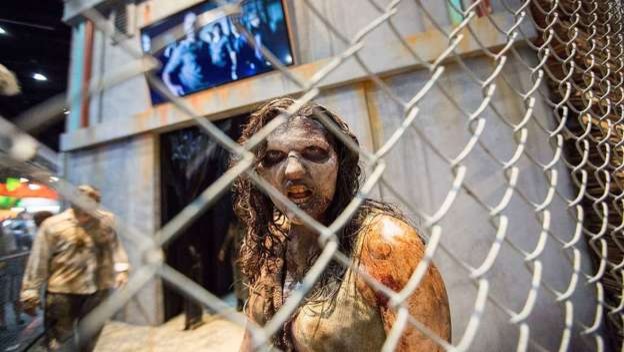 Comic-Con is clearly known for its great cosplay, and this photo is proof of it. This woman is sporting the classic The Walking Dead zombie look that's both fantastically terrifying and downright impressive. We're hoping she ate the faces off some of the more terrible cosplayers. At the very least, we hope she's scared them off. Don't get too close to her!
Image Credit: Daniel Knighton/Getty Images
Predator
Fantasy's most badass extraterrestrial warrior decided he had to make an appearance at the San Diego Comic-Con. This guy (or gal, we really can't tell!) must have put in some serious hours to transform himself (or herself!) into one of the most terrifying villains around. Predator always seems to be a fan favorite among the cosplayers, even 30 years after his initial debut.
Spider-man and Mary Jane as Wonder Woman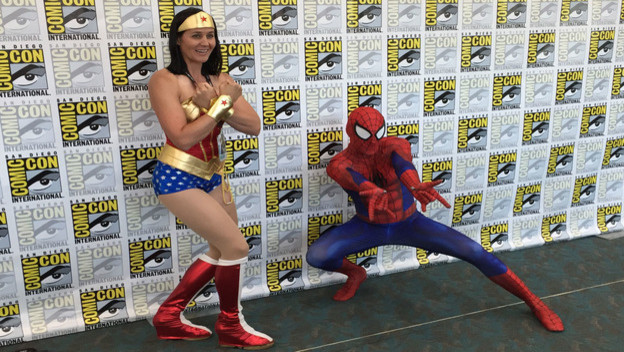 There are certainly a lot of Spider-man and Wonder Woman cosplays at just about every San Diego Comic-Con. It's a no brainer. You have arguable the best male and female superheros in the history of superheroes. However, I've yet to see a Spider-man replicate the web slinging pose as this guy has done. He almost does it better than the webhead himself. Not to mention, it's neat to see Mary Jane appear as a more powerful heroine for a change!
Kylo Ren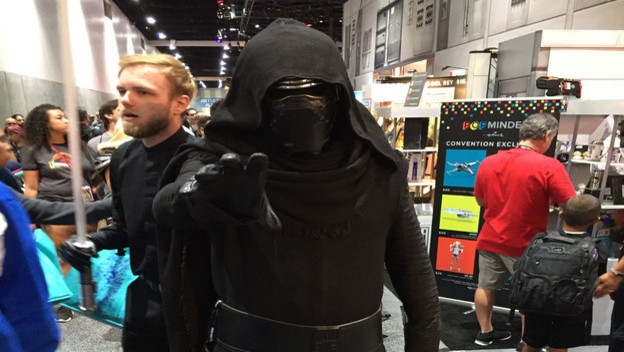 Star Wars: The Force Awakens provides fans with an entirely new lineup of heroes and villains for us to adore and loathe. One in particular, Kylo Ren, was easily the best fresh face on the dark side. He's the leader of the First Order with one main goal, destroy the New Republic and the Jedi legacy all in one fatal swoop. He's perfectly represented here by this eager cosplayer.
Joker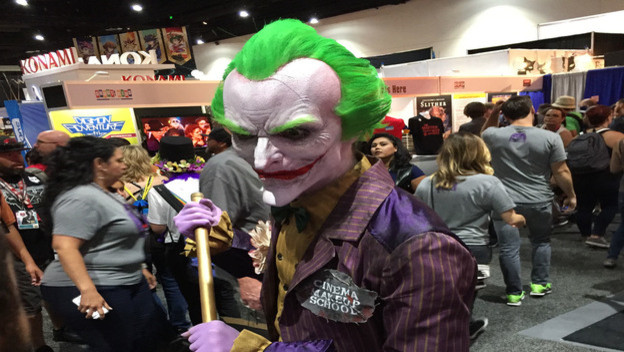 This guy really put in some serious time to make himself look exactly like Batman's biggest nemesis. I don't think I've ever seen a better Joker! The intricate details are clearly present, and he looks identical to the Joker we saw in Batman: Arkham City . Now, if we could only find an equally good Batman to pair him off with, we'd be set for the best cosplay at the 2017 San Diego Comic-Con.
Harley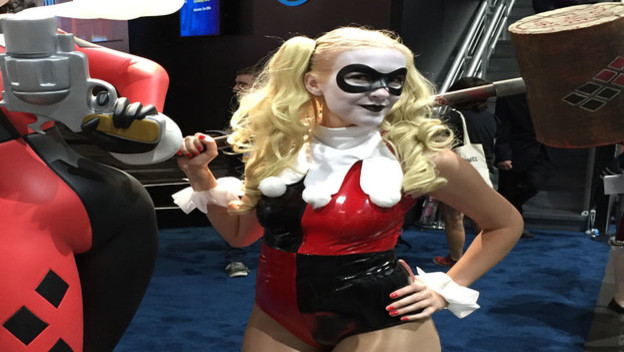 Speaking of Batman villains, Harley Quinn looks just as sick and twisted as her volatile love interest, Joker. (We mean that in the best possible way!) We managed to find the coolest-looking Harley Quinn out of the bunch. Well, so far at least. We're guessing more women will come as Harley and somehow out-cosplay this cosplayer! Nonetheless, this woman's version of Harley is spot on and very well done.