A Star Is Born
The FIFA franchise has been going strong for over 20 years since it first debuted during the Christmas season of 1993. One thing the gaming community can count on year in and year out is a new installment of EA Sports' soccer simulator with incremental improvements. The title takes small steps forward each year without any groundbreaking additions. Last year's FIFA was stellar with a lot of exciting features, but nothing that really blew us away. This year is an entirely different story. FIFA 17 not only bolsters an improved set of gameplay mechanics to complement a revamped player intelligence system, but it finally comes packed with something much more impressive – The Journey.
FIFA 17 's newest game mode, The Journey, is without a doubt the one piece gamers have been looking for since 2K cemented NBA 2K16 around the idea of a an RPG-style sports simulator. EA Sports has brought its own story concept to fruition on the soccer pitch. Players are put into the shoes of a young gunner, Alex Hunter, to work their way from rising star to international sensation. The game provides a perfect platform to live the life of a professional football player, even if the lows sometimes negate the highs. Journeying your way through the Premier Leagues is unlike anything you've ever experienced before. EA has pulled out all the stops to truly deliver a game mode that rivals its competition at 2K.
I found myself knee-deep in The Journey from the onset of my time with the game. After field-testing the improved gameplay mechanics and enjoying FIFA 17 's Active Intelligence System, which I'll touch on later, I threw my entire self at this new game mode. It's truly been the piece FIFA has been missing for all these years. Perhaps the most intriguing aspect to The Journey is the decisions you make both on and off the pitch. Your answers to interactive questions and the way you play the game will have a direct impact on your player's persona.
Unlike NBA 2K16/17's story mode, FIFA 17 's plays more like a living movie in EA's Frostbite Engine. The fact that the entire experience flows seamlessly from one point to the next is an entirely fresh take on this kind of feature. Rather than force yourself to grind your way into becoming a top player, FIFA makes the journey a natural progression with a nice balance of cutscenes, practices, games, and outside events. Playing your way through The Journey is equally as fun as it is addictive. The game has been consistently good year after year, but it's always been missing something – The Journey is that something.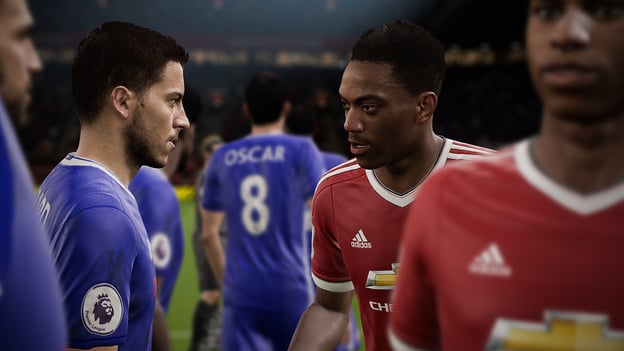 Now, onto the nuts and bolts that make up the engine that perfectly supports and drives FIFA 17 's new game mode forward. The gameplay mechanics are the typical standard improvement gamers are used to seeing from EA Sports during this time of year. Player movements have been drastically improved over the years, with players having much more control over how they navigate the field. No longer did my guys feel like they were skating on grass as they finally felt like they had their feet underneath them. The same goes for pulling off moves and juking my opponents out of their undersized shorts – very intuitive, even for a beginner.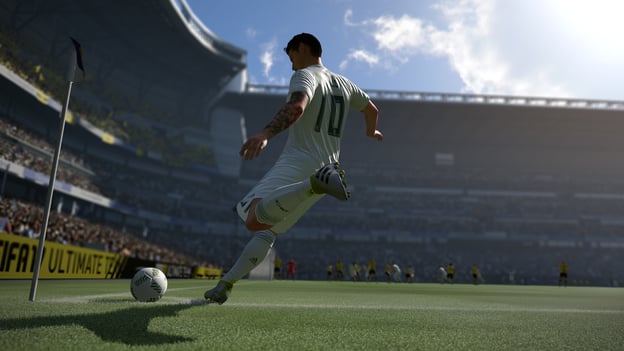 Perhaps the most intriguing aspect to the gameplay came from my player's ability to battle for position and his ability to move without the ball. Everyone knows that moving without the ball is essential for setting up a deadly attack but few video games have ever been able to replicate that piece until now. I'm guessing FIFA 17 borrowed NHL 17 's Net Front Battles system when building the one catered for FIFA because they share similar algorithmic features. My favorite component is the 360 shield mechanic where players can finally shield opponents away from the ball while carrying it down field – a very useful and dangerously lethal move for setting up goals.
One undervalued component in FIFA 17 is the revamped player intelligence system that alters and manages the way players move and react to each play. I noticed that my teammates would gauge my ability or inability to make a move and get by a defender before reacting. In other words, my teammates seemed to be calculating my movements before deciding whether or no to fill the lane for a pass or fall back in coverage in case of a quick turnover. This piece of technology was quite impressive, yet most people are going to overlook it as it blends in so nicely. Regardless, it was very cool to see the AI react in a lifelike manner, which only further adds to the realism of the game.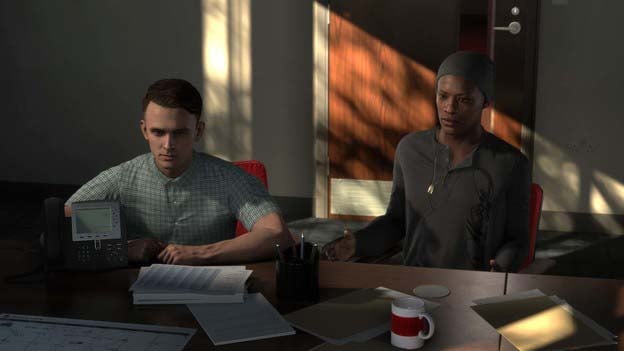 After all these years, FIFA is still one of the most well-presented sports games out there. The Madden franchise hasn't seen a good set of commentators since Madden himself graced the platform way back when and NHL only seems to get marginally better each year. Don't even get me started on the dumpster fire that is UFC 's booth of mouth breathers. Anyway, I don't really know what makes FIFA different. Maybe it's the thick accent projected by Hervé Mathoux or the fluid on-screen infographics that tie the commentary and gameplay action perfectly together.
Don't worry, it still looks great, too. It still sports that perfectly manicured grass and the intricate details of the arenas that make this one of EA's gems each and every year.
When all is said and done, EA Sports has provided another rock solid title that caps off another impressive year for the gaming giant. Yes, the title still contains all the favorites fans love from the franchise. However, this year is all about so much more – Alex Hunter and his promising career. EA could have stripped the title dry and only provided The Journey and I'd still give it a positive score. The game mode is simply that good. Throw in a few gameplay improvements and you have yourself one heck of a new installment in the FIFA family. The only thing left is to take the pitch and see what you're truly made of. Only time will tell if the Premier League swallows you up or if you'll emerge as the game's brightest star. EA Sports has provided the platform for you to make that happen, but ultimately the choices, and all their consequences, are truly in your hands.
RATING OUT OF 5 RATING DESCRIPTION 5.0 Graphics
Graphics couldn't get any better than this; simply stunning. 4.5 Control
Much more control over your player's ability to break free from defenders and tickle the twine for a sweet goal. 5.0 Music / Sound FX / Voice Acting
Best video game sports commentary by far. It doesn't get much better than this. 4.5 Play Value
Lots of replay value with EA's newest story mode, The Journey. 4.8 Overall Rating – Must Buy
Not an average. See Rating legend below for a final score breakdown.
Review Rating Legend
0.1 – 1.9 = Avoid
2.5 – 2.9 = Average
3.5 – 3.9 = Good
4.5 – 4.9 = Must Buy
2.0 – 2.4 = Poor
3.0 – 3.4 = Fair
4.0 – 4.4 = Great
5.0 = The Best
Game Features:
The Journey: For the first time ever in FIFA, live your story on and off the pitch as the Premier League's next rising star, Alex Hunter. Play on any club in the premier league, for authentic managers and alongside some of the best players on the planet. Experience brand new worlds in FIFA 17, all while navigating your way through the emotional highs and lows of The Journey.

Powered by Frostbite: One of the industry's leading game engines, Frostbite delivers authentic, true-to-life action, takes players to new football worlds, and introduces fans to characters full of depth and emotion in FIFA 17.

Own Every Moment: Complete innovation in the way players think and move, physically interact with opponents, and execute in attack puts you in complete control of every moment on the pitch.

*VARIATIONS ACROSS PLATFORMS AND CONSOLE GENERATIONS MAY OCCUR